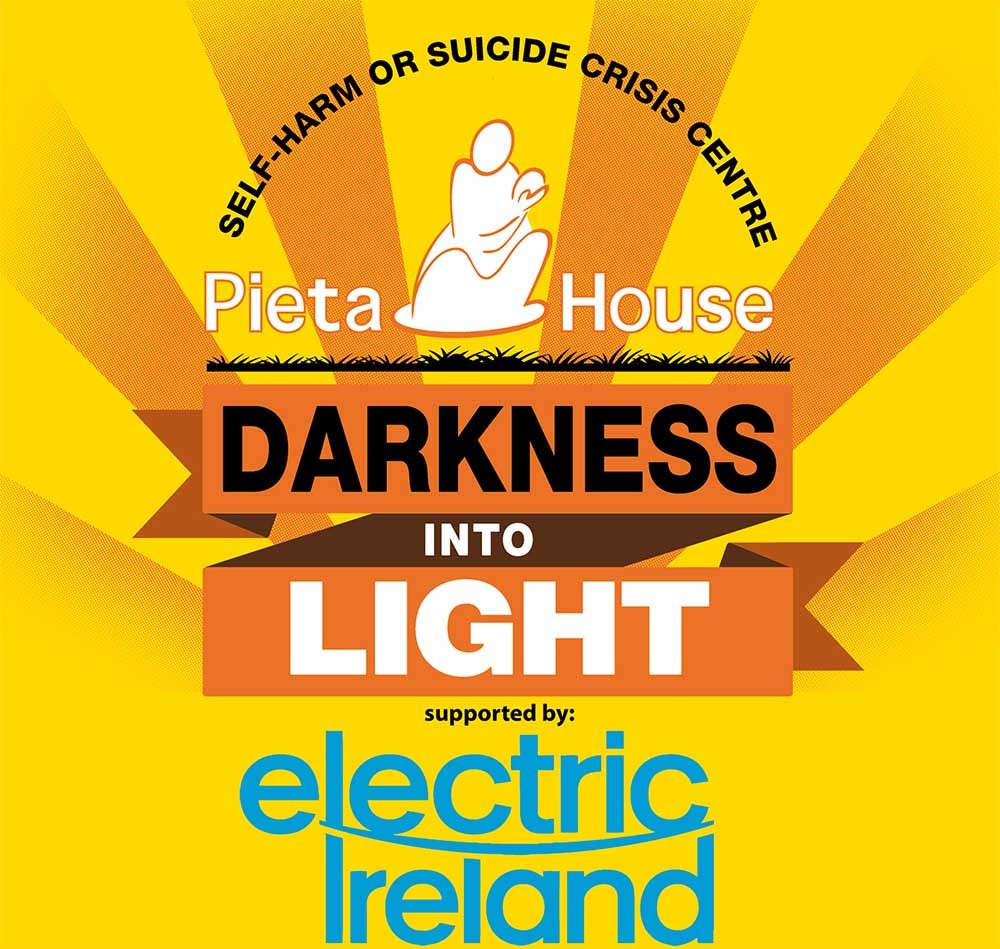 Darkness into Light (Ennis) will be launched this evening at the Sonas Centre on Chapel Lane in Ennis.
Darkness into Light began in Ennis in 2011 with just over 500 participating. The event has grown over the years to almost 4,000 participants. It will take place at 4.15am on Saturday May 11th.
On May 11th almost 250,00 people in over 200 venues across 19 countries and five continents will walk from Darkness into light.
Darkness into Light is the main fundraising event for Pieta House, Pieta House provide free Suicide Bereavement Counselling, intervention therapy and have introduced a Resilience Academy in 2018 where we work with secondary schools – over 3,000 second level students this past year.
Pieta House over the last 13 years has supported over 40,000 people and has has heard the painful truths of so many.
Pieta House has an outreach centre here in Ennis where we have been providing Suicide Bereavement Counselling for the past two years. we are planning on introducing more services to Ennis shortly.
Everyone is welcome to attend the event which will begin at 7.30pm.