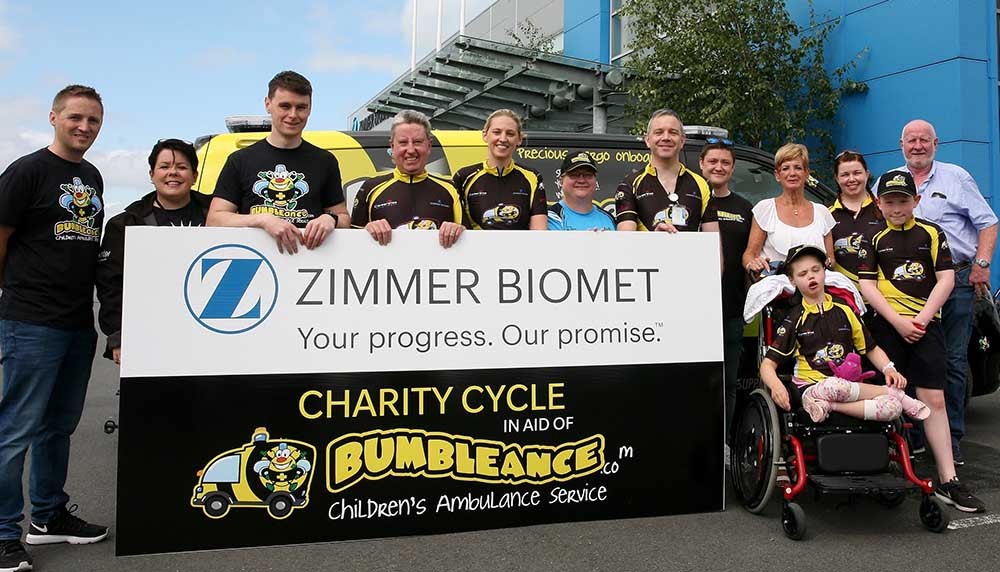 Employees of Zimmer Biomet have completed their second charity cycle between its two plants at Shannon and Galway, a distance of 83km.
Over 40 employee volunteers took to the road recently to raise funds for Irish charity, The Saoirse Foundation, BUMBLEance Children's National Ambulance service.
Last year, the Zimmer Biomet team raised over €10,000 for the charity with the funds assigned to support services in Clare, Limerick and Galway, allowing sick children in the region to travel safely and comfortably to and from their homes to hospitals, hospices, treatment centres and respite centres nationwide.
According to local families, BUMBLEance makes a huge difference to their children's quality of life and relieves the pressure on parents and other family members, who are already experiencing stress and worry.
Michael Gibbons and Nadine Gibbons from the Dublin Road, Limerick, grandparents to Nicola said, "What can we say about BUMBLEance only that the team is absolutely fantastic! BUMBLEance has taken away all the stress and the strain of travelling up and down to Crumlin for appointments with Nicola. The staff members are wonderful and make you smile even on a bad day."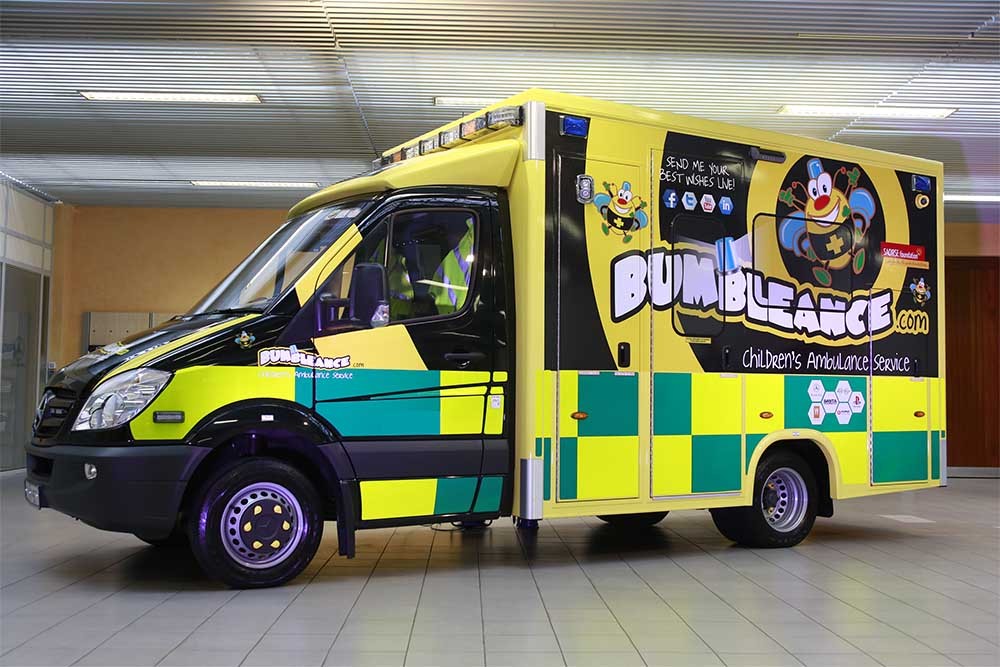 Tony Heffernan, Founder and CEO of BUMBLEance Ireland said, "BUMBLEance is thrilled to partner once again with Zimmer Biomet, a company aligned with our charity values and mission to deliver positive impacts for sick children. This continued support will allow us to initiate a new Mid-West based BUMBLEance in the coming months. We would like to express our sincere thanks to the team at Zimmer Biomet and to those who are supporting this event."
Congratulating the group, Claude Costelloe, General Manager of Zimmer Biomet's Ireland manufacturing facilities commented, "We are inspired by the dedication of The Saoirse Foundation and BUMBLEance and are delighted to support this worthy charity. Its work aligns with our mission to improve the quality of life for people around the world and give back to communities in need. I would like to pay warm tribute to our employees, who have given freely of their time to train and participate in our plant-to-plant event. They are true ambassadors for our company's values and I am proud of their civic spirit."
A leading employer in Shannon and Oranmore, Galway, Zimmer Biomet's footprint in Ireland features two state-of-the-art manufacturing facilities plus a professional education centre that attracts healthcare professionals from around the world.