Hundreds of people turned out to see the Emerald Isle Explorer steam train chug its way through Clare's railway stations on its way from Limerick to Galway.
Following the successful steam-hauled tours around Ireland in 2015, 2016 and 2017, The Steam Dreams Rail Co. returned this year with a six-day tour of Southern Ireland.
A number of different locomotives owned by The Railway Preservation Society of Ireland have been used for the tour.
The excursion began on September 6th and will end on the 11th. The Emerald Isle Express has been whisking passengers from Dublin to The Wild Atlantic Way and will return to the capital after passengers enjoyed two nights in Killarney and the three in Galway.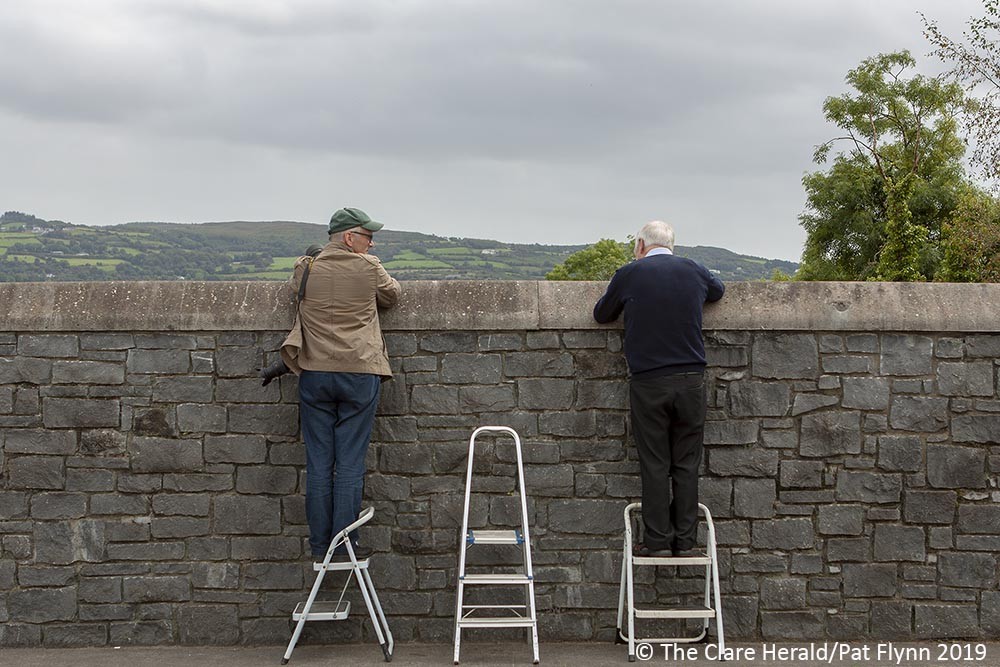 Today, on day three of the tour, the train headed west, stopping for 2-3 hours in Limerick before continuing through Sixmilebridge and Ennis where hundreds had gathered. The train didn't stop in Clare but continued to Gort where the steam engine took on water.
Passengers will stay in Galway three nights in specially chosen hotels and enjoy two days at leisure to explore the vibrant city centre and join optional tours to the Cliffs of Moher or The Aran Islands.
On Wednesday (day six), the train will take passengers along the River Shannon, chugging back across Ireland for an early afternoon arrival back in Dublin.
Chairman of Steam Dreams, David Buck commented; "We are delighted to be teaming up with the fantastic team at the Railway Preservation Society once again, offering passengers the chance to visit some fabulous locations with spectacular scenery throughout – all by steam! Passengers can sit back in the elegance and comfort of the beautifully preserved Craven Coaches and be looked after by our excellent on-board train team."
Places on board The Emerald Isle Express for the six day trip were available in four different classes, ranging from Non–Dining at £1,195 (€1,330) per person, right up to Pullman Style Dining at £1,995 (€2,220) per person. The price includes five nights' hotel accommodation on a bed and breakfast basis, and for those in Premier and Pullman Style Dining it will also include dinner every day in the hotel or on the train and lunch when on the train.