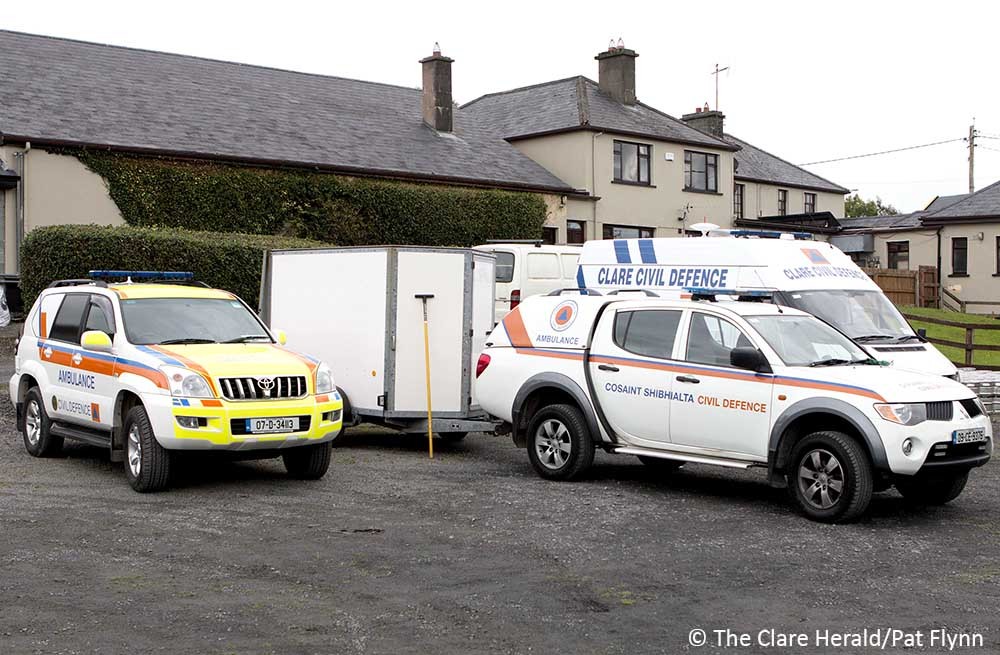 Clare County Council today signed contracts with Jada Kelly RAC Joint Venture for the delivery of a €2.7 million upgrade and refurbishment of a building in the Quin Road Industrial Estate in Ennis, which will become the new location for the Clare Civil Defence Headquarters. 
The Quin Road Campus will incorporate a modern Civil Defence Headquarters with full facilities for the Clare Civil Defence Volunteers (currently 90 active volunteer members), training facilities and an area to store and manage the fleet of operational vehicles used by Civil Defence. The fleet currently includes 3 ambulances, 3 4×4 jeeps, a communications vehicle, Search & Rescue van, Mini-bus and  Operational Support Van, as well as 2 Boats, 1 Rescue Watercraft and a Rescue Raft. The building will also house a Records Management Centre for Clare County Council.
Work on the new facility will commence on Monday next. Phase 1 of the overall development will be completed during the first quarter of 2020.
Councillor Cathal Crowe, Mayor of Clare, said, "I look forward to this fantastic new development which will give Clare Civil Defence a modern facility for its 24/7 operations.  The contribution that Clare Civil Defence management and volunteers make to the life of everybody in County Clare is significant. The total number of operational duties carried out in 2018 was 157. This new building will allow it to be delivered at the highest level."
Leonard Cleary, Deputy Chief Executive of Clare County Council, said, "The partnership approach adopted by Clare County Council and Department of Defence in delivering this project will strengthen the capacity of Clare Civil Defence to build on their brilliant service to the people of Clare during all events, such as festivals and severe weather which we have experienced in recent years."
"I want to acknowledge the support of Elected Members and the work being carried out by the Economic Development Directorate within Clare County Council," added Mr. Cleary.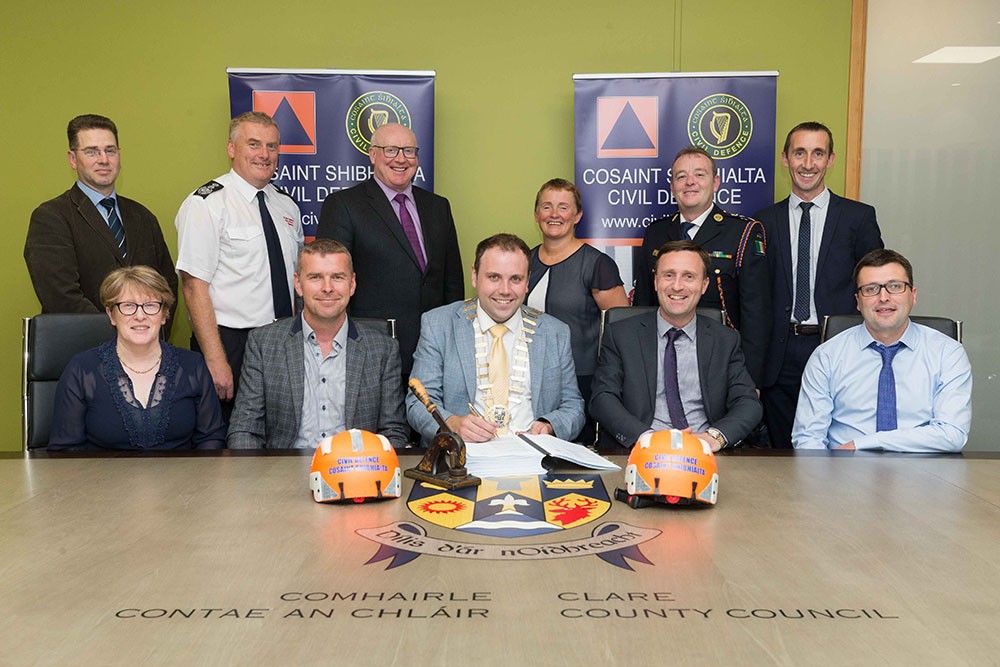 Adrian Kelly, Chief Fire Officer, Clare County Council, commented, "This new campus will complement our objective of increasing the services that we can provide to the people of Clare, it will attract new volunteers and allow training to be delivered to the highest possible level.   In particular the training facility will provide scope for collaboration with other parties in the facility."
Noel Carmody, Clare Civil Defence Officer, commented, "The development is being supported by the Department of Defence and it has the potential to become the most modern Civil Defence Headquarters in the country, with significant potential as a training site. We anticipate that building works will be substantially completed within 6 months with the opening taking place in spring 2020."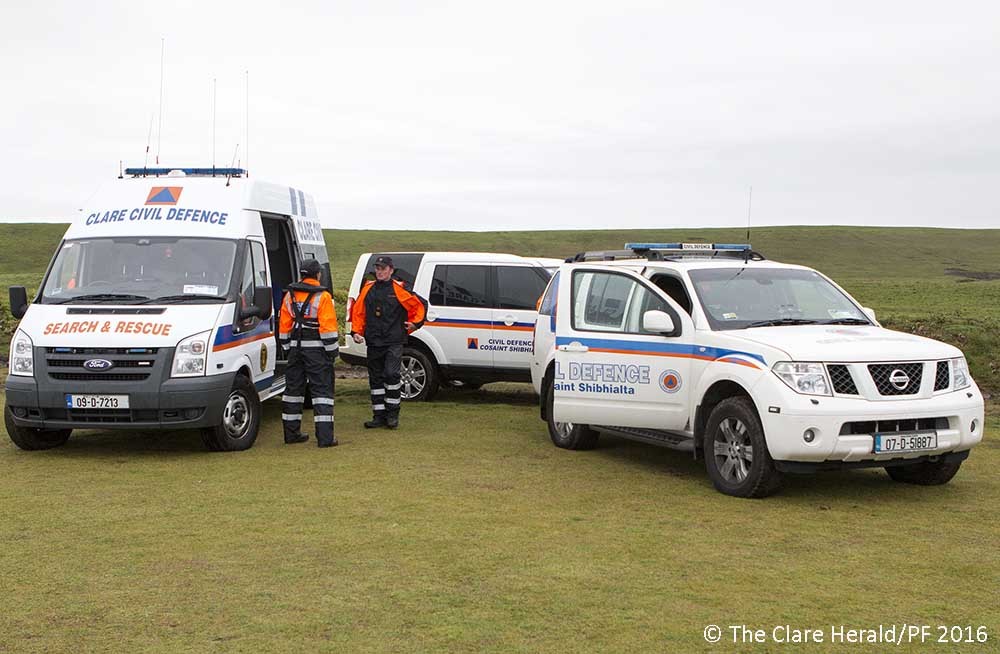 *Group Photo: Carmel Greene, Head of Property Management, Clare County Council; David McInerney, Jada Projects Ltd.,; Cllr. Cathal Crowe, Mayor of Clare; Leonard Cleary, Deputy Chief Executive of Clare County Council; Larry Swift, Kelly RAC.; (Back L-R) Michael Corey, Project Design Team, Clare County Council; Adrian Kelly, Chief Fire Officer, Clare County Council; Liam Conneally, Director of Economic Development, Clare County Council; Carmel Kirby, Director of Physical Development; Noel Carmody, Civil Defence Officer, Clare County Council; David Buckley, Department of Defence –  Photo: Eamon Ward