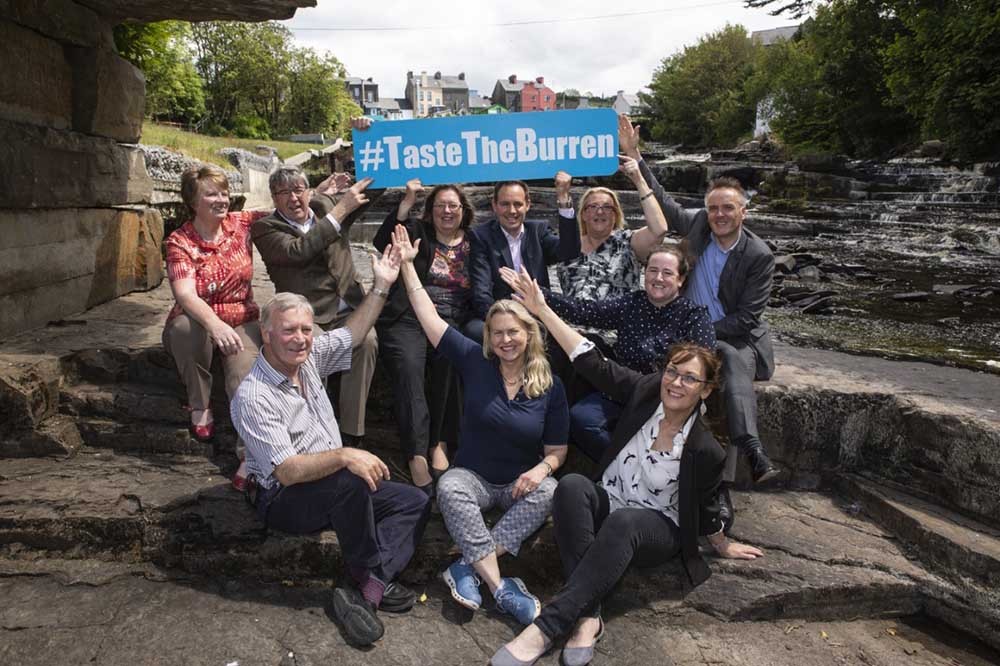 Award-winning celebrity chef and author from Co Donegal, Brian McDermott will headline this year's "Taste without Waste" Burren Food Fayre.
As part of the Taste the Island programme, The Burren Food Fayre will open its doors in the Pavillion in Lisdoonvarna from 12 noon to 5pm this Sunday 27th, with a range of Burren food producers exhibiting their produce, cooking demos and foodie talks. The Fayre entry is FREE of charge for all visitors on Sunday with a pre-fayre events taking place on the Friday and Saturday also.
The Fayre is organised by the Conservation and Advocacy group of the Burren Ecotourism Network, and they are striving this year to not only minimise the waste produced by this event but also to increase awareness on waste reduction. "This year food demonstrations will focus on preparing fantastic dishes with little or no food waste, we will have a number of upcycling and reuse workshops for adults and children and the Fayre will aim to operate without generating any single use plastic waste.
We are also adding a new element to the Burren Food Fayre with the very talented group "Swamp" playing some alternative tunes in the afternoon that will delight locals and visitors alike" Says Katherine Webster of the organising committee. The Burren Ecotourism Network welcomes this year Calor BioLPG as their main sponsor. She added
Mrs Sabina Higgins
On Friday 25th the fabulous new visitor experience developed by the Burren Smokehouse with the Taste the Atlantic team and Bord Iascaigh Mhara will be launched by Mrs Sabina Higgins.  Saturday 26th will feature a family open day at the new interpretive centre as well as an Eco Brick Demo by the Boghill Centre team also at the Burren Storehouse.
Burren Winterage Festival
Each year on the October Bank Holiday weekend The Burren Food Fayre plays a part in the festivities for the Winterage Festival, which is celebrated in the towns and villages of the Burren. "This harvest celebration, at the end of the growing season, emphasises the unique way of farming on the limestone land, culminating in a cattle drive to the uplands in Carron." Commented Annalisa Murphy of Burren Beo.
Book Launch
On Saturday evening, 26th of October, The Burren Food Trail are delighted to see the launch of the long-anticipated book Burren Dinners by Trevis Gleason.  The publication features many of the people from all over the Burren engaged in livestock farming, growing, fishing producing as well as those involved in food service and hospitality.  "The stories of families that have lived here for many generations alongside the many people that have moved here bringing their talent and enterprise together is what makes this book a great read.  The excellent photography captures the Burren in all its glory while the recipes and creativity of the chefs makes the reader realise how the Burren has become such a well-recognised food destination." said Jarlath O'Dwyer CEO of the Burren Ecotourism Network