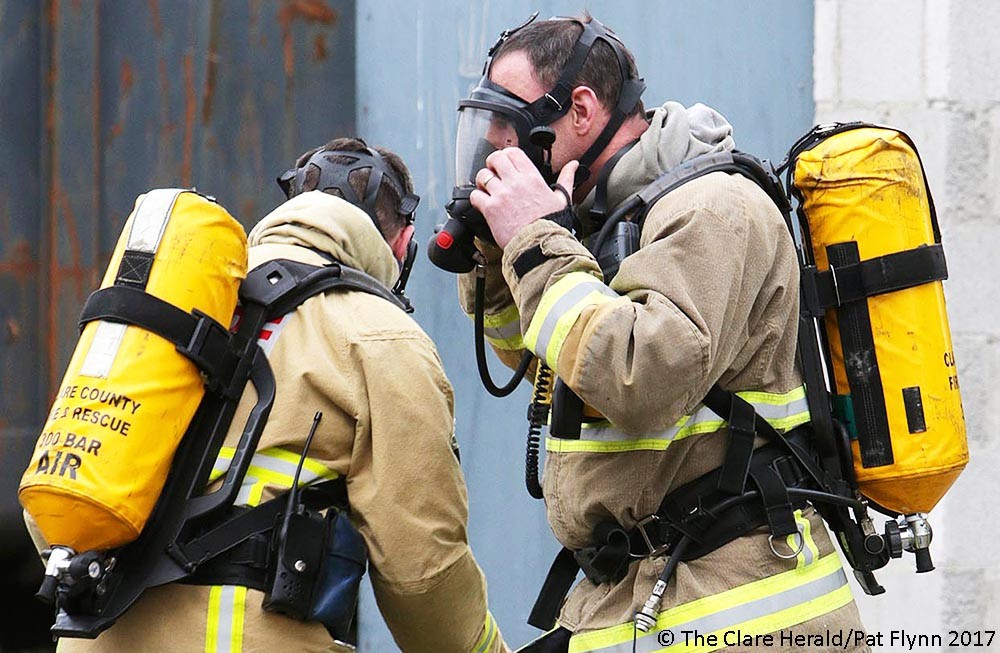 A man had a lucky escape early today after a fire destroyed a considerable portion of his home.
The alarm was raised at around 5.00am after the blaze broke out at the bungalow at Barntick on the Ennis to Kildysart road.
The sole occupant of the house was alerted to the fire by his barking dog. He managed to escape the burning property uninjured and raised the alarm.
Three units of Clare County Fire and Rescue Service from Ennis station responded to the incident and arrived to find the house 'well alight'.
Fire crews quickly established that the homeowner had safely exited the house and was uninjured. The house belongs to former Clare County Council Bernard Hanrahan who escaped the property safely.
Firefighters brought the fire under control and remained at the scene for several hours. A large portion of the house was destroyed while the remainder of the property suffered smoke damage.