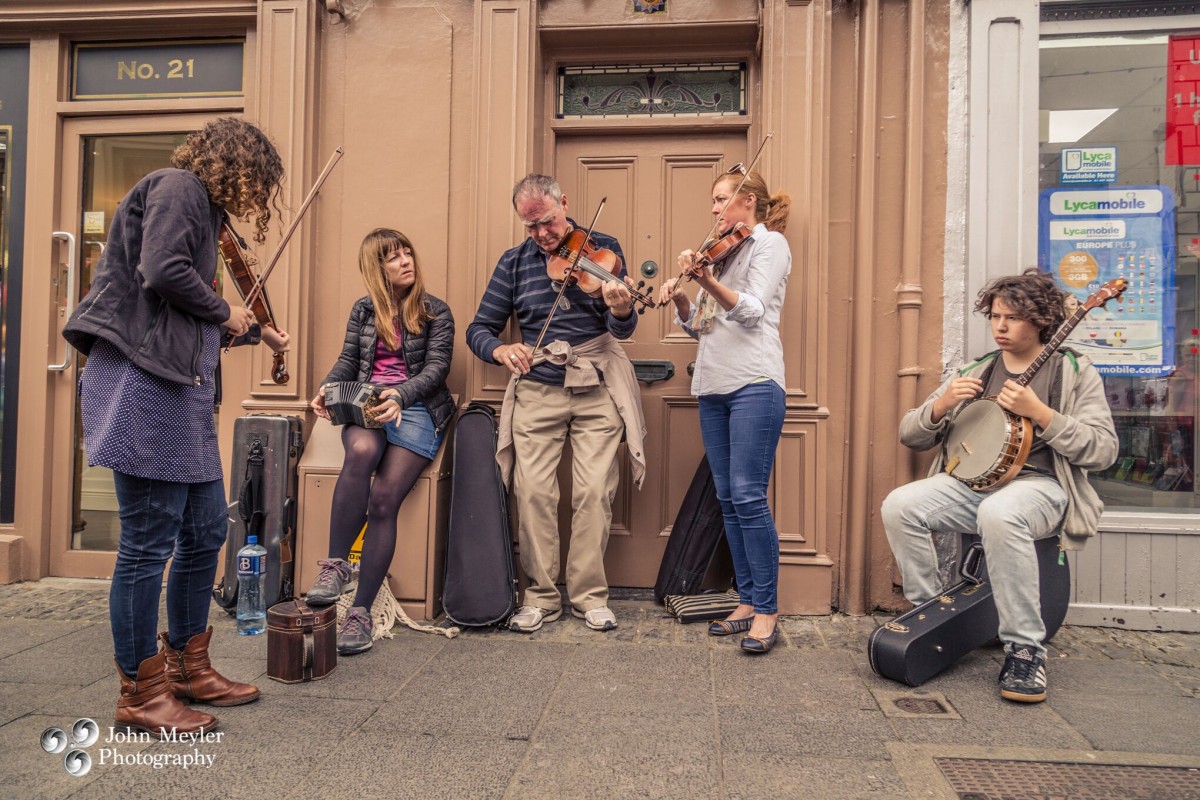 With some All-Ireland titles awarded yesterday there's plenty more to be received with another hectic day ahead for Fleadh Cheoil na hÉireann Inis 2016.
Up to 6,000 competitors will play, sing or dance for All-Ireland glory in 180 competitions. They will come from all over Ireland and abroad with a huge contingent from the United States. Forty nine of those competitions have already taken place with five titles staying in the Banner County.
Each day throughout the week there is a Fidil Beo Series at 1pm in Glór which showcases the finest fiddle players in Co Clare. Seamus Connolly is Saturday's featured musician. He has flown back from America for the Fleadh as has his son Damien who will be on the fiddle. The family affair continues as Seamus' brother Martin will be on accordion while Geraldine Cotter is on piano.
Tour guide Jane O'Brien will lead a walking tour of Ennis departing Ennis Tourist Office at 11am, 2 and 5pm. The Singers Club continues at 9:30pm at The Auburn Lodge Hotel with Cathal Lynch of Tyrone tonight's MC.
Over the week an emphasis will be put on the Irish language. Several events will celebrate our native language on Saturday from 11am – 6pm at venues such as Glór, Food Heaven, Siopa Leabhar na hInse, Teach na Cúirte, Gaelscoil Mh. Cíosóg agus Sr. na Maínistreach.
Ulster comes to Clare with the Hounds of Ulster playing in Glór at 3:30pm. They play a mixture of traditional Irish, Scottish and Ulster-Scots tunes on both the wooden and Bb flutes.
A tribute to the music of the Flanagan brothers takes place in Glór. It commences with a lecture from Mick Moloney at 7:15pm, then from 8pm Moloney and friends will celebrate the music of the brothers. Mick is to receive the first perpetual Flanagan brothers award from the Flanagan family.
One of the highly anticipated events of the Fleadh takes place at 8pm in the Shannon Aerodome. Ennis native Maura O'Connell returns to Clare soil where she will team up with Stockton's Wing for what will be a memorable concert. They will be joined on stage by Arty McGlynn, Nollaig Casey and Katie Boyle.
Street performers will be based all over Ennis during the day while the Gig Rig provides musical entertainment in the evening while there's plenty of entertainment in the pubs of the town throughout the day and night.
'If it's music you want, You should go to Clare', but if it's top quality coverage that you want then come to www.clareherald.com.