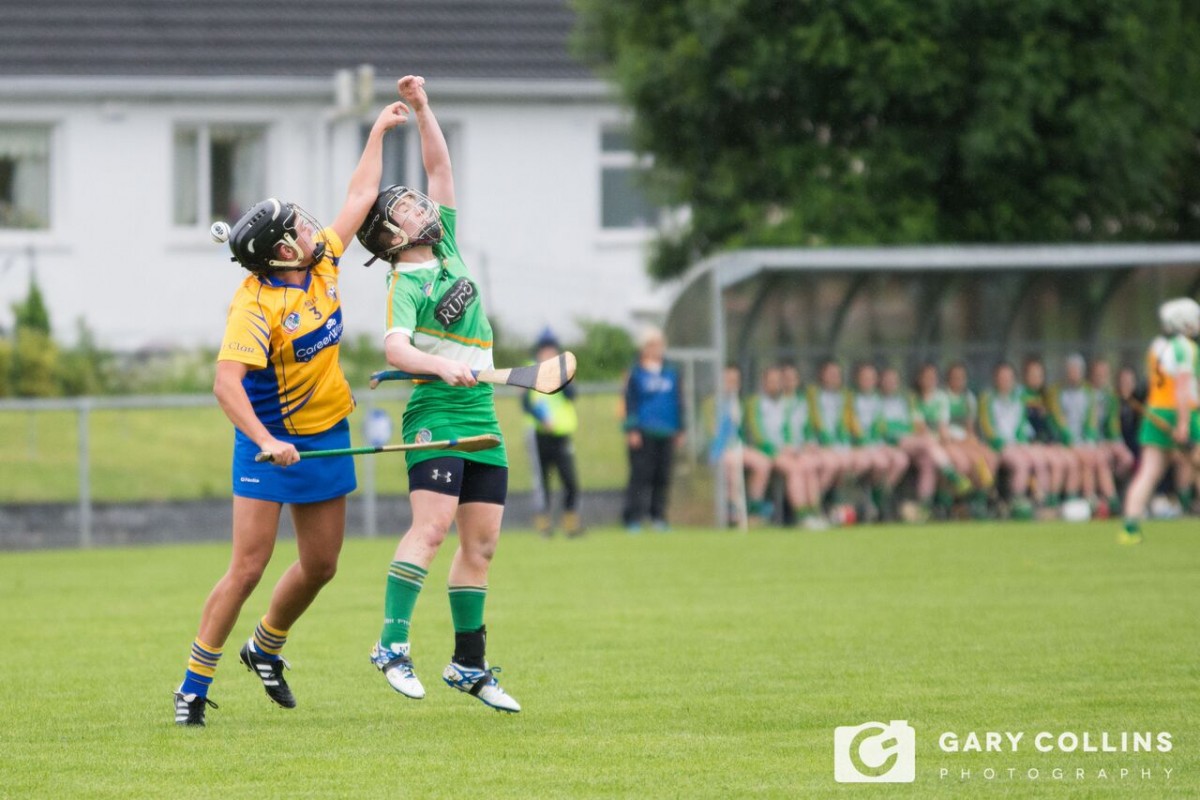 Such a commanding display from Offaly in their five point win over Clare in the Liberty Insurance All-Ireland Senior Camogie Championship even surprised their manager Adrian Kelly.
Speaking after the game, Adrian revealed their dominance of the game wasn't anticipated. "We didn't expect this, it wasn't an easy battle either, the conditions didn't help any team but look we're happy to get the result, today was all about putting in a good performance and that's what we came down to do today, we didn't expect to be ahead by so much at half-time but at the end of the day we just came down to work and our performance would look after themselves after that".
After losing out to Wexford in the Leinster Final, the Faithful County were eager to bounce back in Sixmilebridge. "The girls have worked hard, this is a new team coming through, ten of last year's panel are gone so it's a young team, they're working hard and have been all year. I know the conditions were bad for both teams but it just hopped right for us today, two weeks ago in the Leinster Final it didn't hop right for us and we were beaten well".
The damage was done for Clare in the opening half as they trailed by ten points at half-time. Key to Offaly's lead was the destruction caused by their isolated full-forward line of Arlene Watkins and Tina Hannon who hit 1-05 between them in the opening thirty minutes. However Kelly refuses to credit this tactic as the main reason for their victory.
"It was more workrate, the girls worked out the field there was no real tactic in it, they just worked hard for one another and whatever girl was in the position just picked off the score, there's no one girl going to win anything for you".
For Offaly this was a significant outing as it marked the first time they defeated Clare at Senior level. Several players remain from the team that lost out to the Banner in the 2008 All-Ireland Junior Final, Adrian admits he was thrilled for their experienced players who have been helping to bring on their new additions.
"There's a core group of ten, you've got Michela, Siobhan, Eleanor in the girls, Fiona Stephens, Arlene, Tina and I'm delighted for them girls, they've a big burden on their shoulders trying to bring through this new team and bringing on these new girls with them so I'm delighted for them".
Síle O'Sullivan who captained the Midlanders in 2015 along with Aoife Kelly are two of the more established players who retired following last year's campaign. This added with younger players being unable to commit due to college and state examinations forced the Offaly management to bring in younger players. However Adrian states he would be more than happy to see some of these players return.
"The door is always open in our panel and we'd love to get a lot of them back, we got Niamh (Larkin) back three weeks ago so look if we get a run in this you'd never know who we'll get back".
They face Wexford this weekend and Kelly is looking for another strong performance from Offaly. "It is tough with five weeks in a row, we've Wexford next weekend and that's a serious challenge, they beat us double scores in the Leinster final, a good performance next week is all we're looking for and hopefully that performance will look after the result".