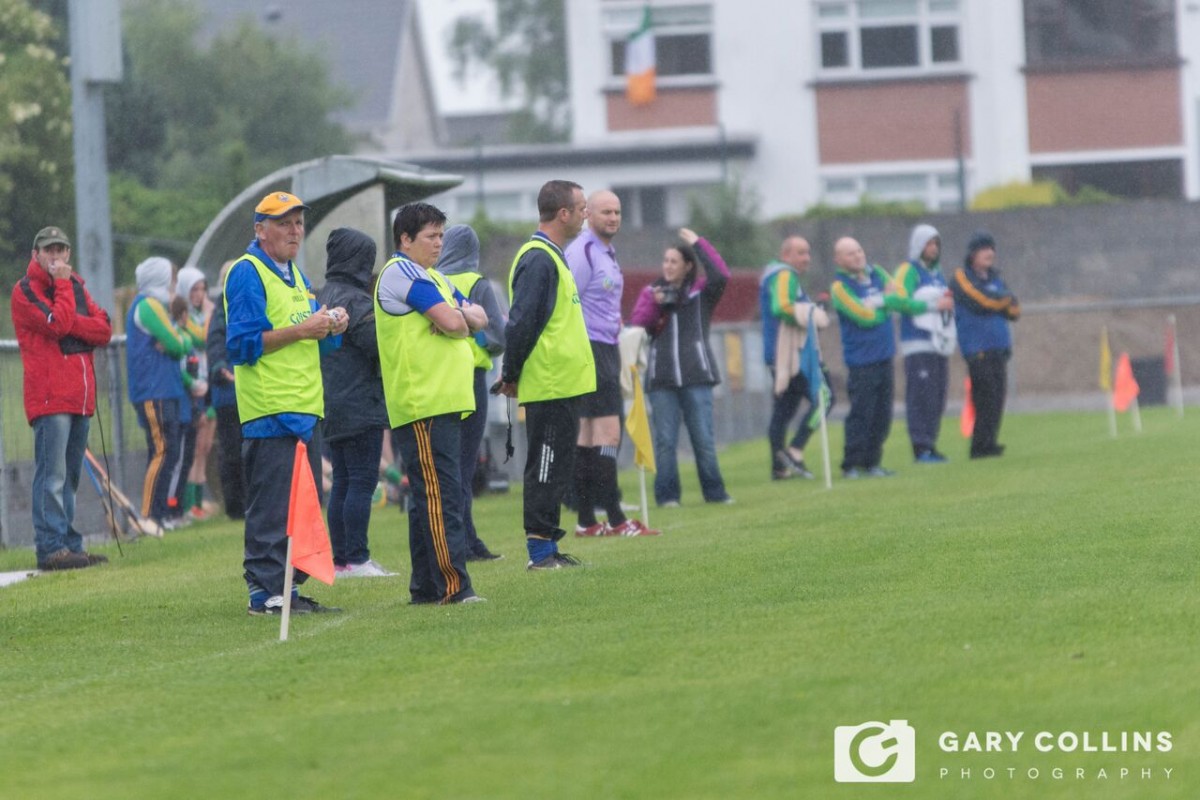 It was a game to forget for Trish O'Grady in her first championship outing as manager of the Clare Senior Camogie team.
Reflecting on the encounter, the Newmarket-on-Fergus woman stated there was no way back for Clare after their shocking first half display as they trailed by ten points at the sounding of Cathal Egan's half-time whistle.
"The camogie we produced in the first thirty minutes you just can't expect to come out at the right side of a result, very disappointing first half all over the field we seemed to be not winning primary ball, breaks and we had all the pressure on ourselves, we left ourselves very exposed at the back, they opened up our backline, you could be critical because that's where the majority of their scores came from with the amount of space they were afforded to work with which is not conducive to a defensive make-up of a backline, it isn't something we set out to do. It just seemed all over the field we were playing reactive camogie, reacting to what was happening as opposed to creating opportunities".
She found it hard to come up with an explanation for the Banner County's below standard showing. "Listen we didn't go out to have a bad game, no player went out to play badly and I think collectively we were very flat as you pointed out our first touch just seemed to be, actually I think the primary issue was that we were second to the ball, we were reacting to events and when we were on the ball we were panicking on the ball, when the game started turning against us probably a bit of panic set in with the players.
"On the flipside of that we came out in the second half probably what you would say a very good open heart surgery at half-time, they did react to it, now you can't react thirty minutes later to a game and expect to be in the driving seat. It's a defeat we wanted a win, we wanted to create a bit of momentum but we can't do anything about the past now we've to look forward to our next game and that's against Cork. You're looking for a performance and you're looking for what the team are capable of, we didn't have it today but that's not going to say it's not going to happen throughout the championship" O'Grady added.
A tactic employed by Offaly saw the pacy duo of Arlene Watkins and Tina Hannon isolated and left the Clare full-back line without protection. Trish feels they dealt with this at half-time as Watkins only hit one point in the second half.
"They were isolating their Arlene Watkins and Tina Hannon, they did untold damage to us, it looked like that we were just not up to the pace of the game. I was saying to the girls and we did address it at half-time, it was bypassing our whole field, the ball was getting in there which was causing problems in our full-back line, it isn't solely the blame of our full-back line and in the second half we negated it, we had to negate it from the outset and a few substitutions helped the matter. We'll learn from it, we'll move on but it's so disappointing to see that, it wasn't our intention, there is more in this team, we can play good hurling but we have to play it for an hour".
During the game, Eimear Kelly and Aoife Griffin were both sprung from the bench despite neither having participated in contact training for over a month. This was done to see if the pair would be fit for this Saturday's game with Cork.
"Fifty percent of our starting six backline were injured, we brought two of them on in the last few minutes but that's because we had to see where they're at, they haven't played camogie for six and seven weeks respectively both Eimear and Aoife Griffin, they are coming back into training, they had no contact training done".
Star attacker Chloe Morey was deployed in defence for the opening half of the game. The former County goalkeeper reveals this was as a forced switch. "It was forced, Maire McGrath one of our marquee players is out with an ankle injury". She continued "We had to actually bring Chloe back into where she used to play her camogie, hasn't played there for a well, that's probably where she started out, it was a forced positional change that we had to do".