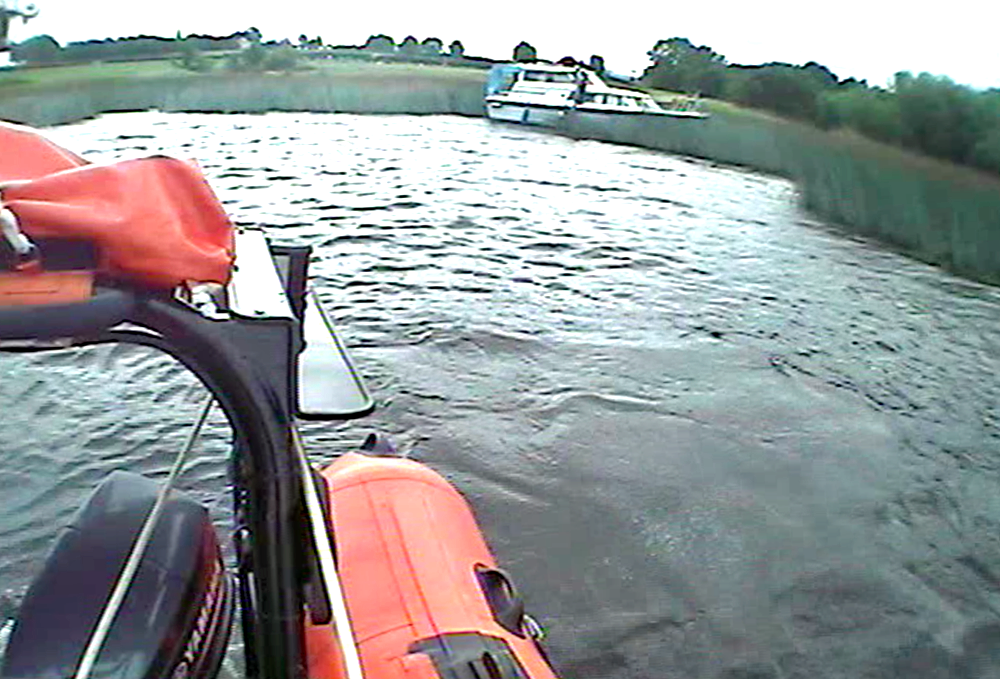 An elderly man has to be rescued by an RNLI lifeboat yesterday after his boat suffered engine failure and drifted into shallow waters on Lough Derg.
The alarm was raised at around 11.20am when members of the public spotted a 30ft motor cruiser stranded in reeds close to Terryglass Harbour on the Tipperary shore.
The Irish Coast Guard marine rescue coordination centre on Valentia Island in Kerry alerted the Lough Derg RNLI lifeboat based at Dromineer and requested they respond to the scene.
The lifeboat raced to the location and quickly found the boat stranded in reeds close to the shore.
A man, thought to be in his 70's, was on board the vessel and wearing his lifejacket. The agitated pensioner confirmed to his rescuers that he was the only person on board.
The lifeboat tied a towline onto the powerless craft and attempted to pull it clear. This however took some time because of communication issues between the lifeboat crew and the elderly man.
The lifeboat managed to pull the cruise boat clear and towed it into Terryglass harbour where an off-duty RNLI volunteer and members of the public helped tied the boat alongside.
It's understood that the cruiser had been on its way south from Portumna when it suffered engine failure.
The man had been stranded for almost an hour before the alarm was raised but he was unharmed.
Lough Derg RNLI Deputy Launching AuthorityBrendan O'Brien said: "Skippers  should ensure their boat has fresh fuel and is well serviced before going afloat."