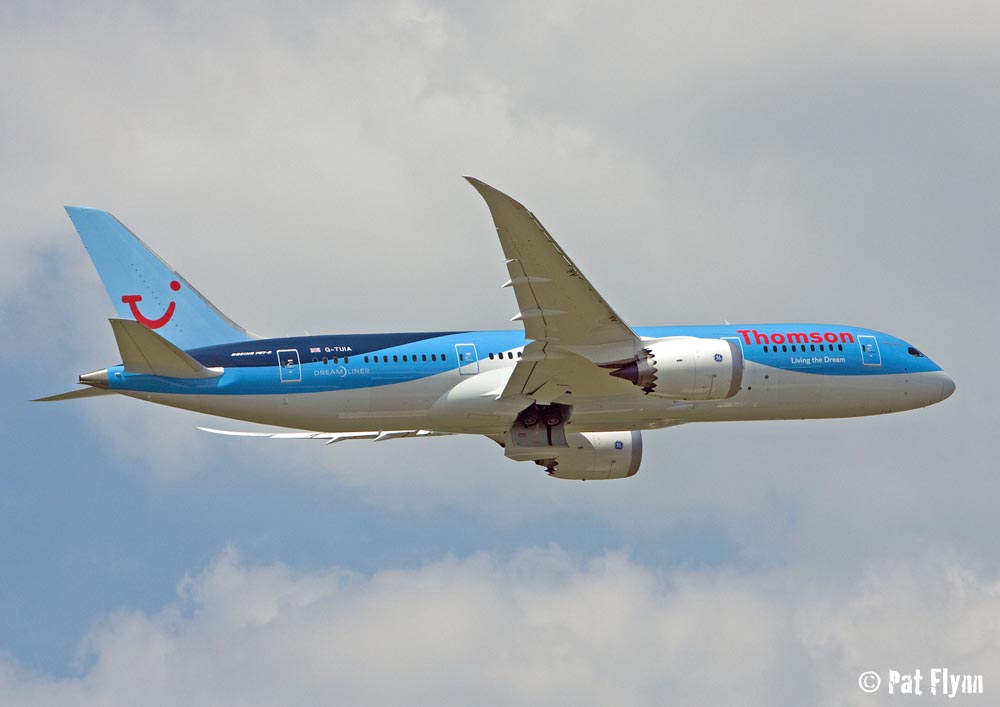 Two holiday jets, operated by the same airline, were forced to make emergency landings at Shannon Airport today after passengers were reported to have fallen ill.
The first diversion involved Thomson flight TOM-173 which travelling from Cancun, Mexico to Manchester.
The Boeing 787-800 Dreamliner jet was still over the Atlantic about 500 kilometres west of Shannon when the pilot requested permission to divert.
The pilot also sought priority landing and high speed approach. The flight touched down safely at 6.25am and taxied directly to the terminal where an ambulance and doctor were waiting.
The passenger was assessed on board before being removed to University Hospital Limerick for treatment.
The flight continued it's journey at around 10.35am after the crew received a new flight plan and that passengers baggage had been removed in accordance with security procedures.
Meanwhile, Thomson flight TOM-366 from Manchester to the Cape Verde islands also made an unscheduled stop at Shannon yesterday.
The Boeing 757-200 jet landed shortly before 9.00am resumed it's journey at around 10.10am.
Its not believed that any patient was removed to hospital from the flight.
The airline would only say: "These flights diverted for medical reasons."