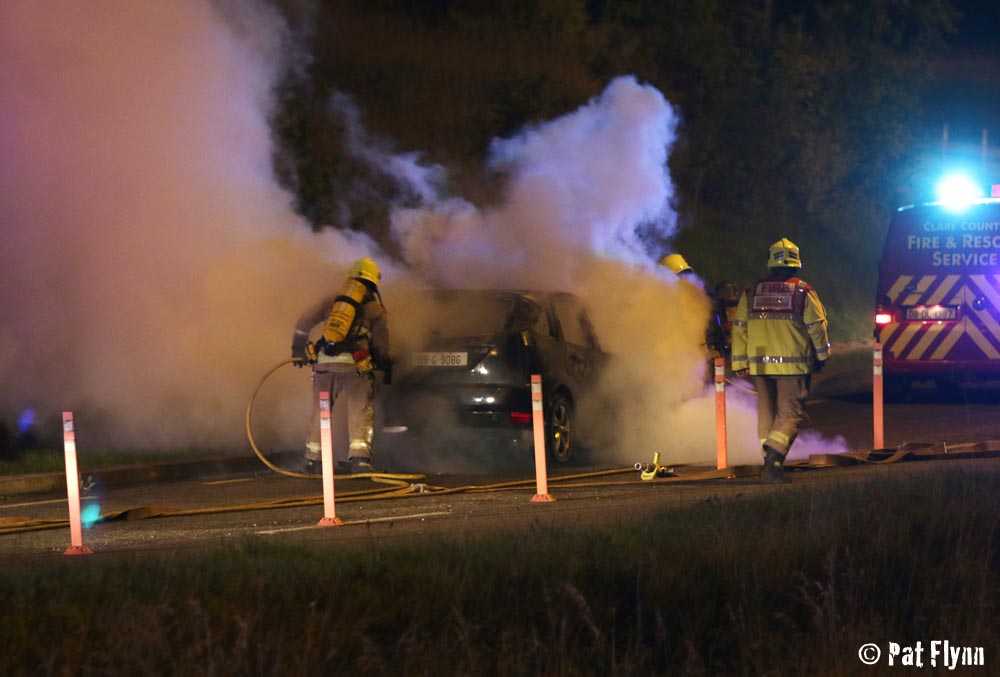 A driver managed to jump to safety from his car after it burst into flames on a motorway slip-road in Co Clare on Wednesday night.
The sole occupant of the car escaped uninjured but the Ford Focus was quickly engulfed in flames and was destroyed.
The incident happened at around 10pm on the slip-road onto junction 14 on the M18 in Co Clare. The car was travelling from Barefield onto the motorway and was just 100 metres from entering the M18 when it caught fire.
The male driver managed to bring the car to a safe stop on the side of the road before exiting and calling the emergency services.
Four units of the fire brigade from Ennis responded to the call which was first reported to be on the M18. However, on arrival in the area of junction 14, fire crews spotted the car on the road below the interchange close to the access point to the motorway.
The fire also spread into the shrubbery on the road side but was quickly brought under control.
It's understood the man was driving home to Tulla via the M18 where he would have turned off at junction 13. The fire happened just before he entered the motorway at Barefield.
The driver could only look on as his car was engulfed by fire. It's believed the blaze started in the engine area.
The filter road onto the M18 from Barefield was closed until the car could be removed from the scene.
National Roads Authority (NRA) maintenance crews were also called out to assess the impact to traffic and any damage that may have been caused to the road surface.