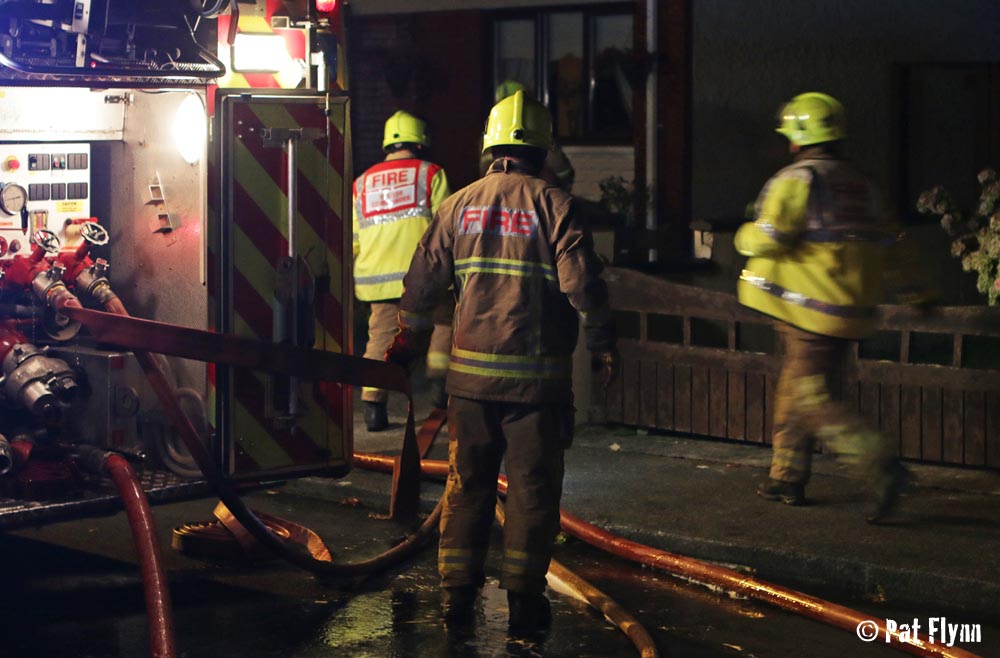 Fire crews spent several hours at the scene of a fire in Ennis last night.
The alarm was raised shortly after 10pm when a passing motorist called to a house at Limerick Road. He alerted the occupants to a fire behind their home.
The emergency services were called however the fire was found to be in a shed at the rear of a property in Dalcassian Avenue.
Two units of the fire brigade from Ennis quickly brought the shed fire under control. The fire had also spread to a tank containing home heating oil however this was also quickly extinguished.
No one was injured in the incident and the fire was also prevented from spreading to a second shed.
The cause of the fire is now being investigated.