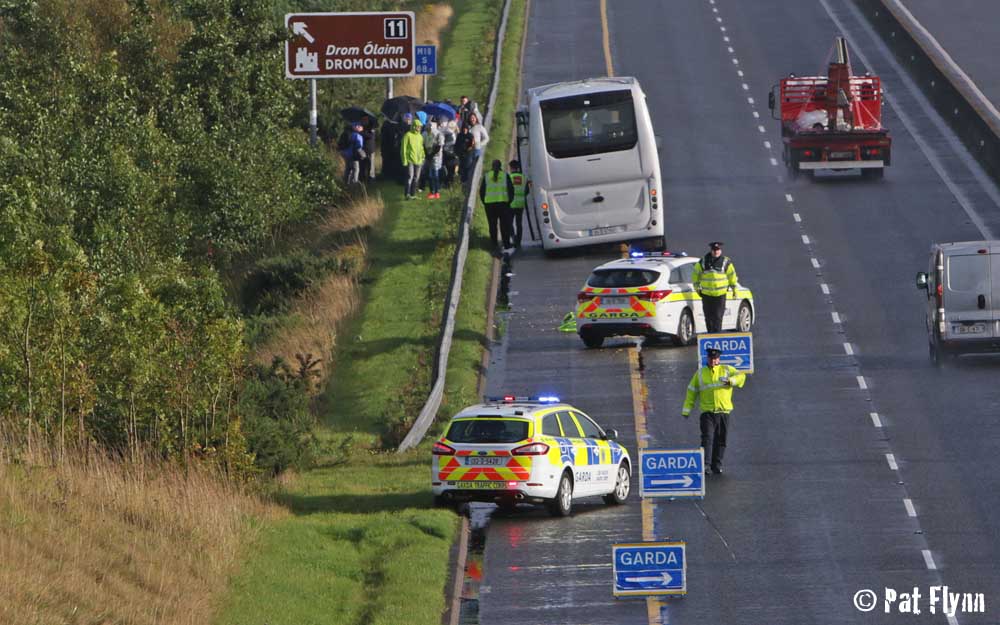 A bus driver was forced to evacuate his passengers on a busy motorway this evening after two wheels detached from his vehicle.
The two rear inside wheels suddenly and simultaneously separated from the bus on the M18 in Co Clare. The wheels bounced over the crash barrier and down an embankment.
The driver managed to bring his Mercedes bus to a safe stop but the crippled vehicle was left partially blocking the slow lane.
He quickly evacuated his group of about 20 tourists and took them to safety behind the crash barrier while alerting gardaí. No one was injured in the incident.
Gardaí carried traffic control at the scene until motorway maintenance crews and a recovery truck arrived at the scene.
The wheels were recovered from the bottom of the embankment and taken back up to the road.
A garda forensic crash scene investigator examined and photographed the bus and the wheels before it was taken from the scene.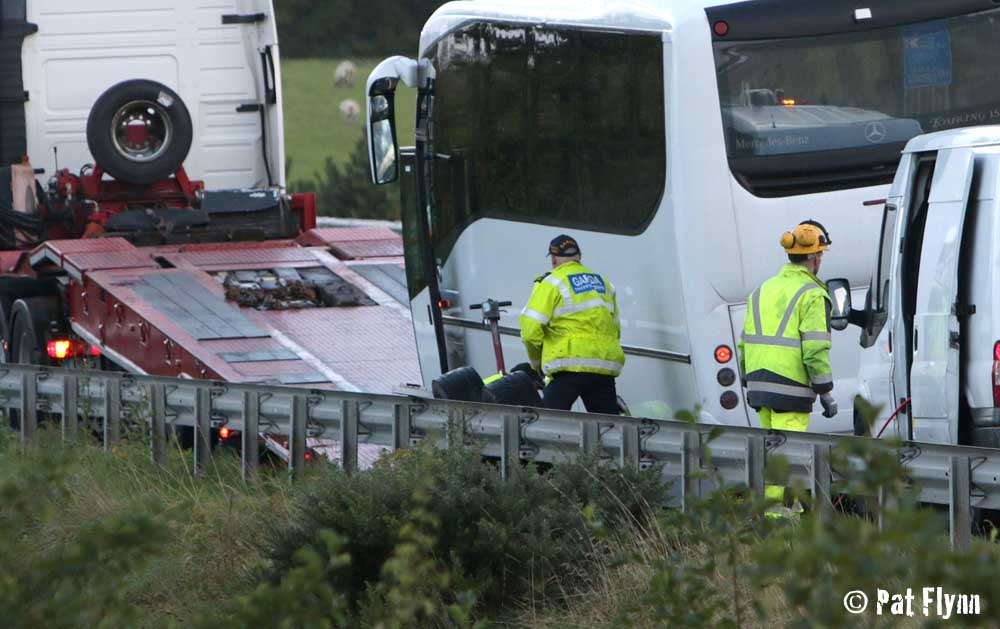 A passing coach was flagged down and it's driver asked if he could take the passengers off the motorway.
The group gathered their belongings and were taken to Bunratty where they waited for a replacement vehicle.