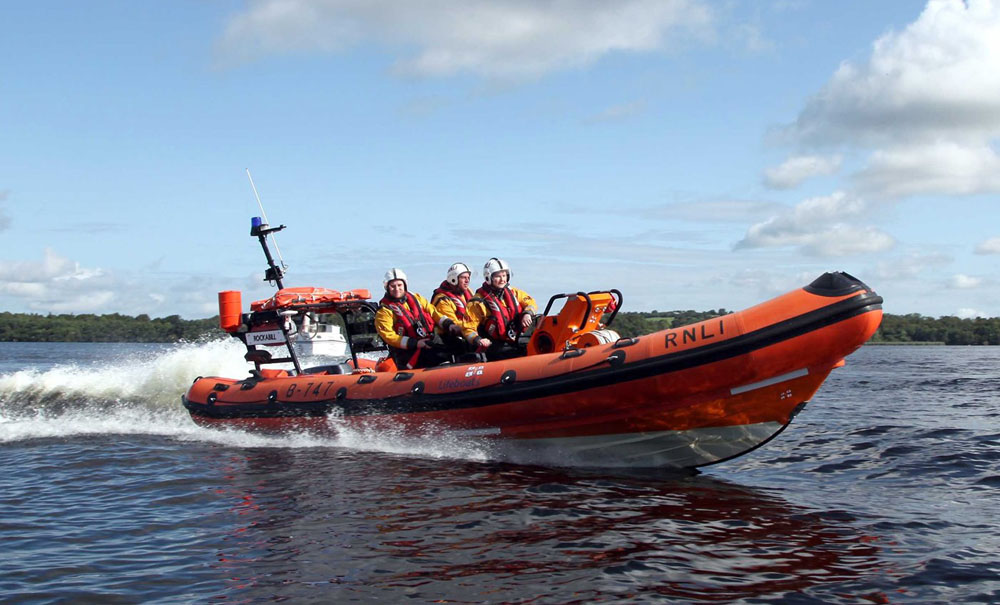 The Lough Derg RNLI was launched this afternoon following reports that a vessel aground and taking on water at Carrigahorig Bay, at the northern end of the lake. 
A member of the public reported that a boat had run aground and was apparently taking on water  close to Terryglass.
After being alerted by the Irish coast Guard marine rescue sub station on Valentia Island, the lifeboat launched at 3.01pm with helm Ger Egan, Dom Sharkey and Lorna Walsh on board. Winds were south-easterly, Force 4-5, gusting 6, visibility was good.
The lifeboat arrived at Carrigahorig Bay at 3.20pm.
The crew located the 14ft motor boat tucked in close to the shore, near the cardinal mark at the entrance to the river, by Portumna. The boat was listing and taking on water.
A volunteer RNLI crew member waded in to the boat to make sure that no one was trapped in the cabin.
Once it was confirmed there was no one on board, the lifeboat was stood down by Valentia Coast Guard.  The boat's owner made arrangements for its recovery.
Lifeboat Operations Manager, Liam Maloney said: 'The person who made the call to the emergency services did the correct thing, vigilance from the public can save lives'.