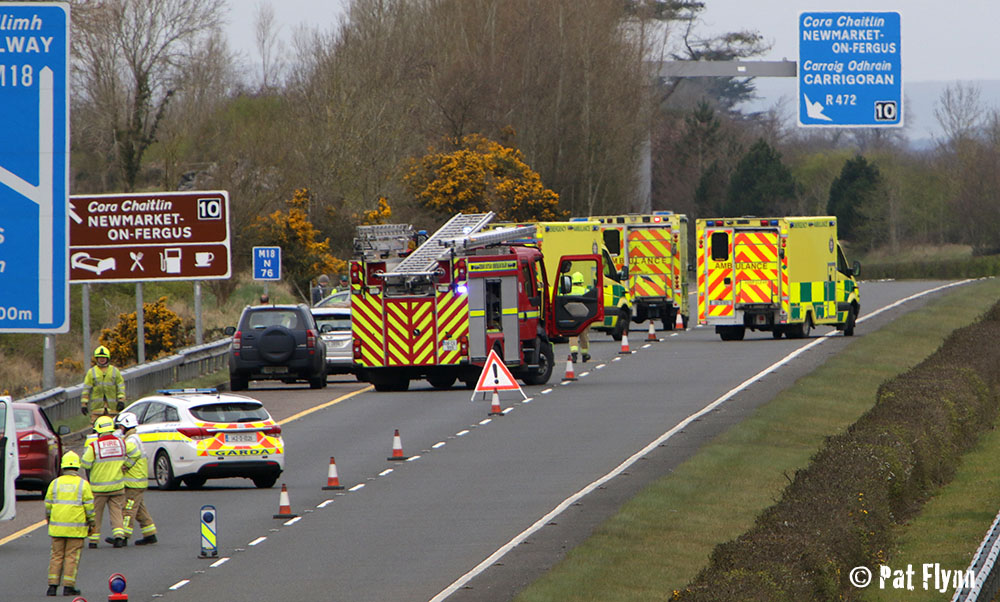 One person has been taken to hospital after a car collided with a hay bale that fell from a trailer on the M18 this morning.
The collision occurred near the junction 10 exit for Newmarket on Fergus shortly before midday.
It's understood two two bales fell from a trailer that was being towed by car which struck a crash barrier. Another vehicle ploughed into one of the bales.
Three units of the fire brigade from nearby Shannon responded to the scene. Fire crews used their vehicles to create a rolling roadblock to bring traffic to a safe stop.
Three units from Limerick city were sent to the incident amid initial reports of a multi-vehicle collision.

The occupants of both cars were able to safely exit their vehicles while one motorist was treated at the scene and taken to hospital for assessment.
While traffic was diverted at junction 9 vehicles that had backed up behind the collision had to wait for about an hour for the scene to be cleared.