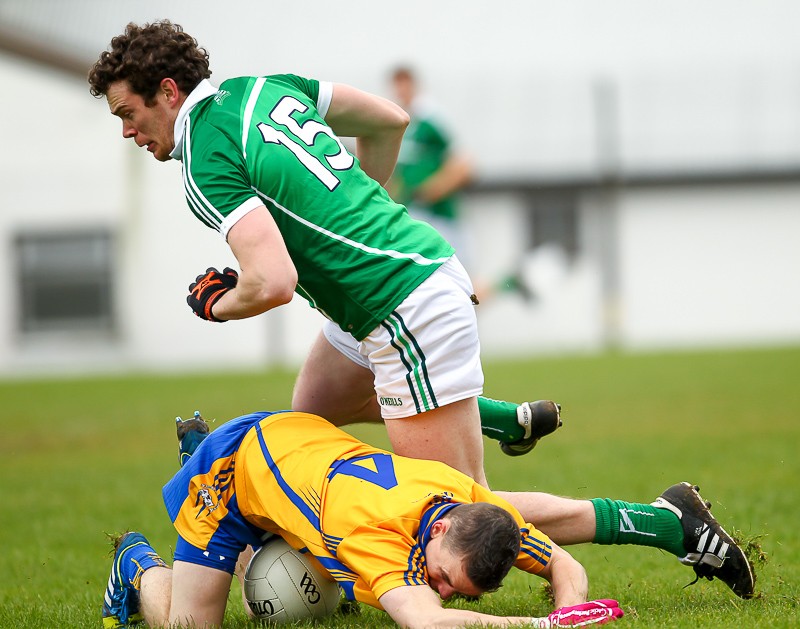 In the absence of Iain Corbett, Ian Ryan will captain the Limerick footballers as they bid for their first Munster Championship win since 2012.
Standing in their path is Colm Collins and his bunch of Clare footballers who will be determined to book a date with Kerry in the Munster semi-final. Ian Ryan believes Sunday's game will be similar to a game of chess such is the familiarity between the teams.
"Championship is different, you say what you want about the League there's definitely a different feel to Championship. We've played Clare so many times in the last five years, I'd say six seven eight nine teams in League and Championship games never mind challenge games so we know each other so well, they know us so well so I suppose it's like a game of chess really everyone knows the strongpoints the weakpoints of each team and it's how to exploit it".
Ryan has been a member of the Limerick Senior squad since 2008 and was nominated for Young Footballer of the Year. He feels the mood in the camp has changed since the League and there is an energy building within the Limerick setup.
"I know we had a bad League but when we started training again after the League, the longer evenings a little bit better weather anyway, there's a bit more pep in your step and there's definitely more energy and enthusiasm around the place especially in the build up to Championship".
The Treaty County attacker feels that putting a big emphasis on their opening two games in the Allianz National Football League did have a hindrance on their overall League campaign.
"Overall it's been a very disappointing League, we started off with great ambition, the first two games we set targets of four points, we drew with Tipp and were up three points with three minutes to go and we threw it away really. The following week against Longford we were up five points with fifteen minutes to go and we threw that away aswell so I suppose two very disappointing results and we never really recovered from it and I suppose we were at the bottom of the table then from the start and we were chasing".
According to the St Senan's man, a win is exactly what is needed to give Limerick football a lift. "If we could get over Clare and get on to a Munster semi-final and get a bit of a buzz going again in Limerick. I suppose we've had a few quiet years in Limerick in regards underage and at Senior level so we really need to kickstart it all again."