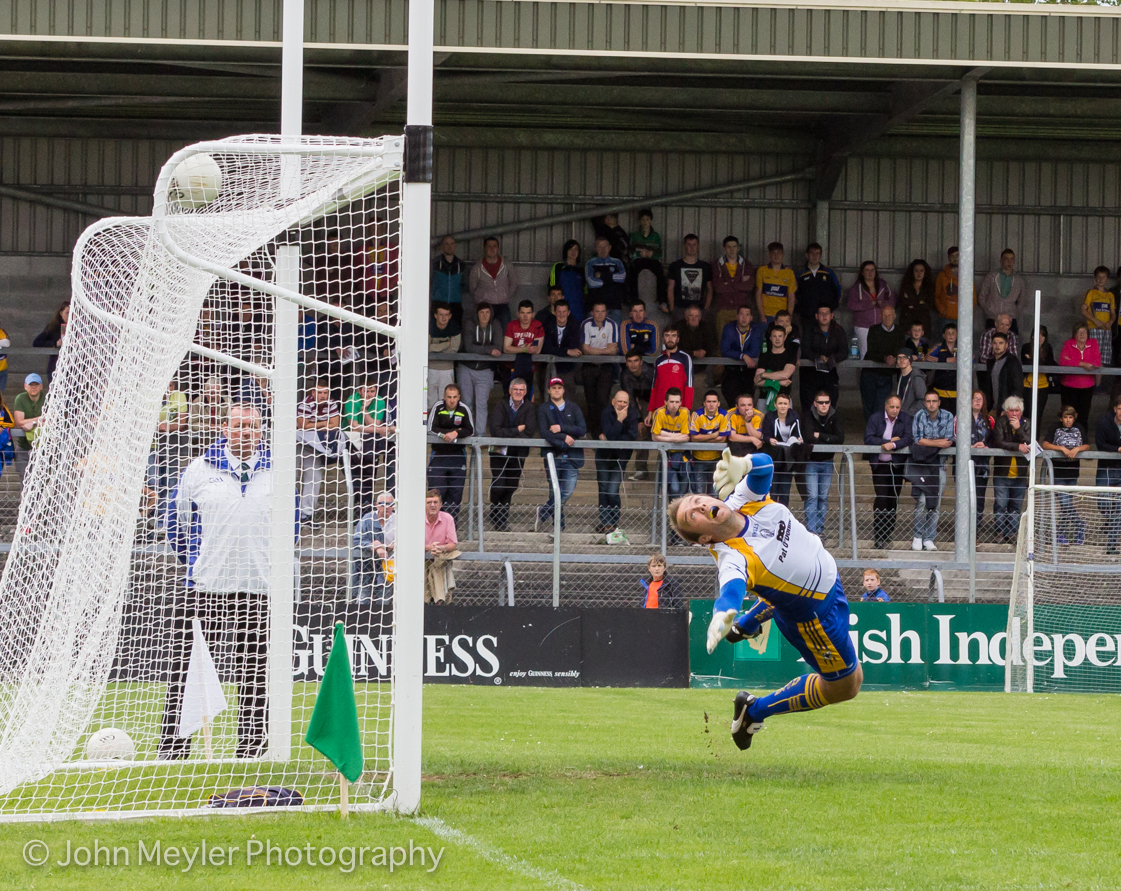 When Clare take to the field in the Gaelic Grounds for Sunday's Munster quarter-final with Limerick, the longest serving member of the team will be getting ready for what he hopes won't be a busy afternoon.
Joe Hayes will line out between the posts for Colm Collins' side in Sunday's clash with a place against Kerry in the provincial semi-finals awaiting the winners. Clare come into this game on the back of a very successful League, while he is very satisfied with how their season has gone so far, Hayes is adamant that what has happened before will make no difference once the ball is thrown in.
"We're very happy with the League, I suppose we set a goal at the start to get promoted and listen it was tight at the end maybe we'd to wait on another result but listen we got promoted and got into the League Final and when we got into the League Final we set the goal to win it and made hard work of it again and it was a great game and a great finish and thankfully we came out the right side of it.
So going into Championship I think we're in a good place at the moment but as everyone will say Championship is different to League, we're no different, we know it's a different competition and different mentality and we're going to have to work just as hard as everyone else".
On the other hand, Limerick will be disappointed with how they progressed in the Allianz National Football League. The Clare netminder says this and the fact that it is a home game will really have the Treaty County ready for battle.
"We've played Limerick five or six times over the last two or three years between League and Championship and there's been nothing between the teams, Limerick have won a few, we've won a few, a point here two points there so listen it's going to be a very difficult game it's on in the Gaelic Grounds, Limerick have nothing to lose they're probably disappointed with the way the League went, they're going to be going gung-ho for it so we're going to have to be ready for that battle and we're going to have to be as best prepared as we possibly can be and the best team will win at the end of the game".
A member of the Garda Emergency Response Unit, Hayes is used to being on his toes and being calm under pressure. The Lissycasey man feels Clare's drive has been lifted due to the success achieved. "A successful run whether it's the League, the Championship or the qualifiers whatever, I just think success it brings you on another bit, it's easier go into training after winning a game on a Sunday. If you can keep winning and keep the head down and keep working away it's more enjoyable".