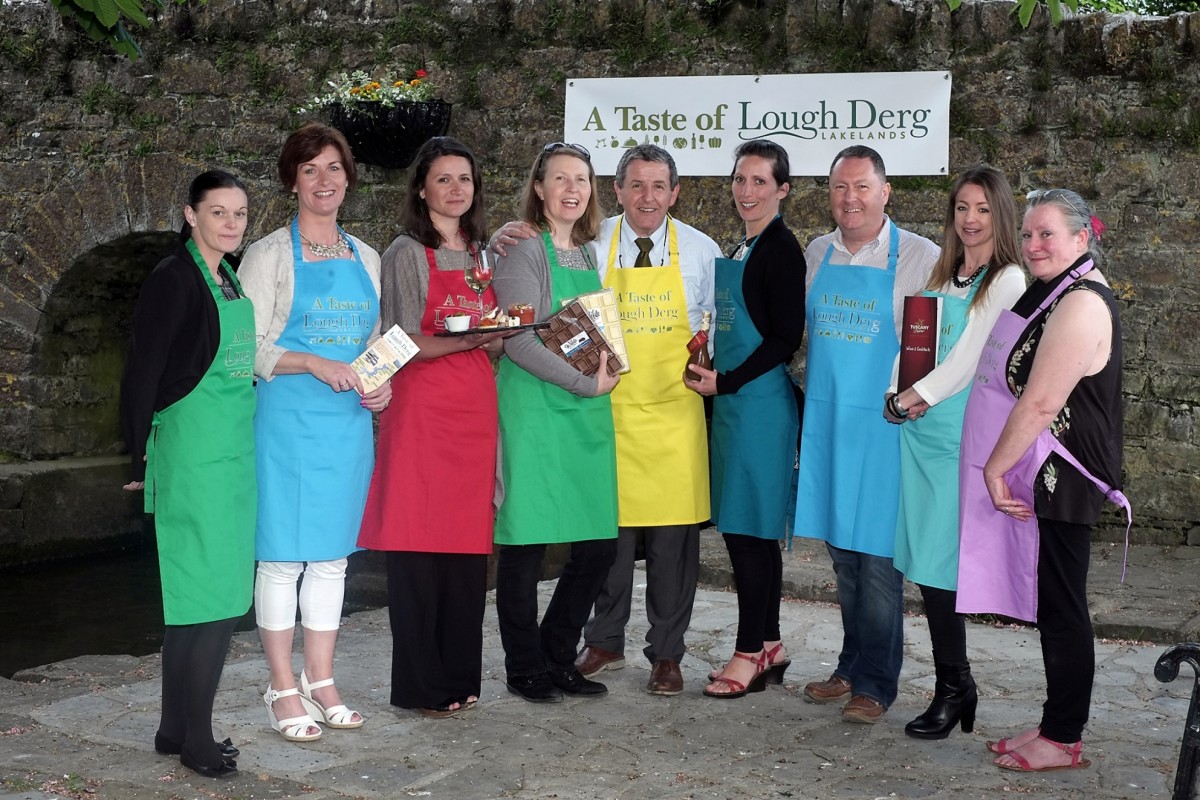 Food producers and restaurant owners surrounding Lough Derg Lakelands have joined forces once again this summer in an effort to promote the region as a food tourism destination.
Following on from the successful pilot initiative held in 2014, A Taste of Lough Derg returns for a third year this June and features over 30 food events taking place in villages and towns along the shores of Lough Derg in counties Clare, Galway and Tipperary until late September.
The calendar of events has been coordinated by the Lough Derg Marketing Group in conjunction with the food businesses in the region and is aimed at showcasing the food produce in the area, as well as the quality artisan food producers and established restaurants.
Some of the highlights of the 2016 programme include the chance to meet a Beekeeper, take a trip on a kayak, walk some of the Lough Derg Way, experience the work inside a woollen mills, and cookery and baking demonstrations.
Clare participants in the 2016 'A Taste of Lough Derg' programme include Tuscany Bistro, Flanagan's Bar & Restaurant, The Lakeside Hotel, The Boathouse at Annacarriga Estate (Ballina Killaloe), Nuala's Bar & Restaurant, Wilde Irish Chocolates, Mc Kernan Woollen Mills (Tuamgraney), Scariff Harbour Festival, East Clare Community Coop and Irish Seed Savers (Scariff).
Galway and Tipperary businesses participating this year include The Derg Inn, Paddy's Bar, Cais na Tire Cheese, Riverrun Cottages, Houghs Garden (Terryglass), Le Bouchon (Portumna), Killeen Farmhouse Cheese & Mossfield (Portumna & Birr), Lough Derg Chocolates (Nenagh), Larkin's Bar & Restaurant (Garrykennedy), Dromineer Open Air BBQ, Brookfield Farm (Coolbawn), Derg Farmhouse Cheese (Newtown), Lough Derg Water Sports (Kilgarvan).
Monica Meehan, Member of the Lough Derg Marketing Group and SEO with Clare County Council said, "It is very encouraging to see businesses working in collaboration around Lough Derg. Cross selling, buying local produce, and shopping locally are key drivers in supporting the local economy. Creating events that will entice visitors into our towns and villages during the summer months is a key objective of A Taste of Lough Derg."
Commenting on the programme of food events taking place this summer, Ms. Meehan stated, "Locals and tourists are encouraged to take part in the events which run right through the summer months and into September. From Portumna to Killaloe and Scariff to Dromineer, the geographical spread of events allows visitors to discover Lough Derg while getting a taste of the lake at one the many events taking place."
There is a charge for most events while some are free and pre-booking is essential for all. Download the programme by visiting their official website and follow on facebook – ATasteofLoughDerg. Twitter @atofloughderg #ATasteOfLoughDerg