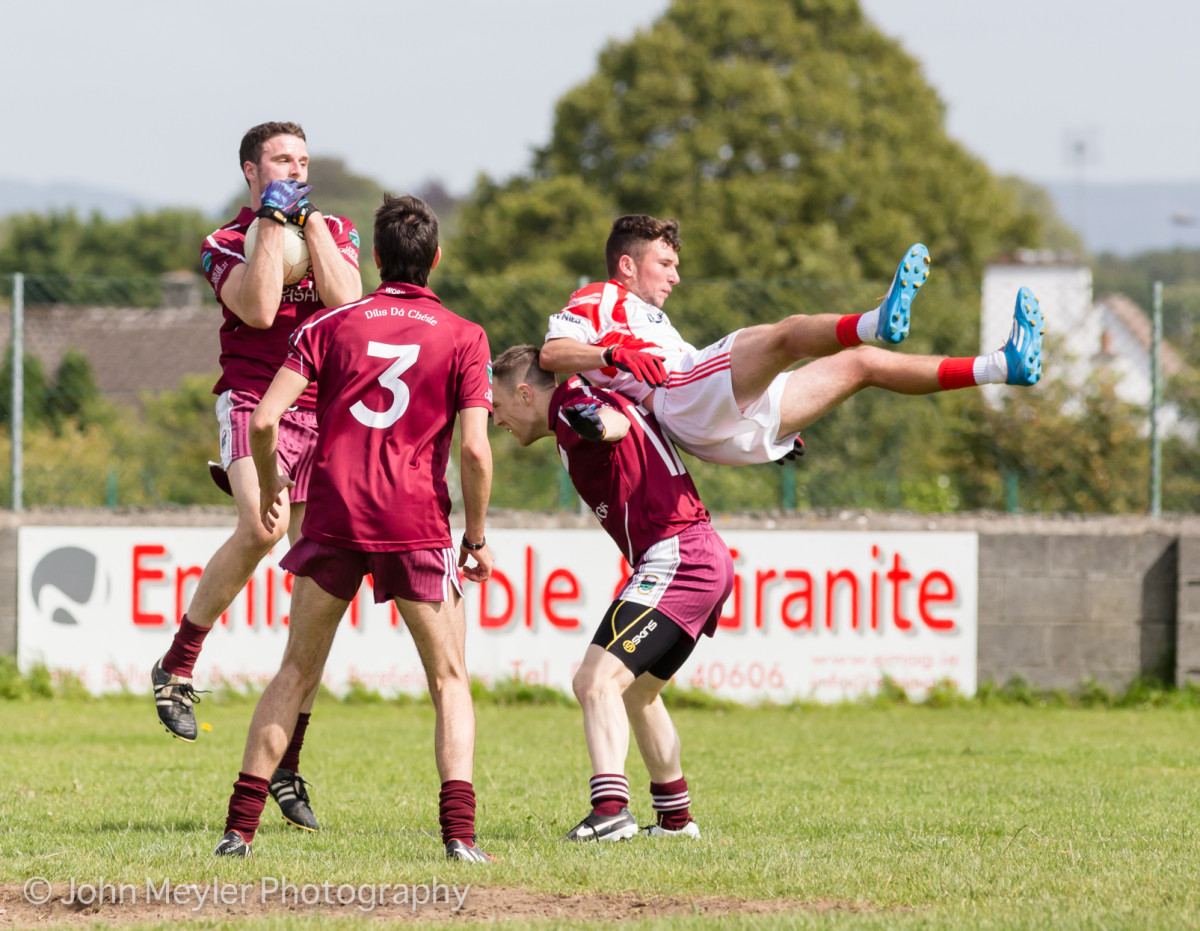 Lissycasey put their name into the mix as championship contenders with a twelve point win over Ennistymon.
Lissycasey 2-08
Ennistymon 0-02
Venue: Cooraclare
Goals from Niall Kelly helped Lissycasey on their way to victory in Round One of the Clare Senior Football Championship. Their opponents were lifeless over the hour and only scored two points which highlights how much of a below standard display it was.
Cathal Crowe's Ennistymon only lost to one team in 2015, that being the reigning County Champions, St Josephs Miltown. It was hoped their run to the last eight would finally result in more consistent performances from the North Clare side. Now the only way is up as they find themselves in the losers section of Round Two.
After losing their opening round clash eleven months ago to St Breckans in extra-time, Lissycasey were determined to get off to a positive start in the Clare SFC and that they did by abandoning their rigid defensive system and opted instead to play with freedom and attack their opponents. The outcome of this saw the 2007 Champions play at a fast pace and their counterparts struggled to cope when ran at.
A storming first half from Lissycasey had them 1-06 0-00 ahead at the interval. Niall Kelly rattled the net for the opening goal of the game while Francie Hayes, Enda Finucane, Mikey O'Neill and Conor Finucane also chipped in on the scoring stakes.
While Lissycasey only added 1-02 in the second half, their job was done and they still outscored Ennistymon who hit their final tally in the second half. Kelly fisted home to the net on forty eight minutes as Niall McNamara created the opportunity.
It's time for reflection in North Clare as Ennistymon must pull themselves together, they are good enough to compete with the top teams in the County, remember they knocked Kilmurry/Ibrickane out of last year's championship. Scoring two points is nowhere near their capability and if they reproduce similar flat performances they will be in the relegation battle as opposed to where they should be.
Maybe they should take a leaf out of their opponents book as Lissycasey came out with a job to do and ticked all the boxes. Minus the services of the injured Martin O'Connor plus Seamus Collins and Michael O'Malley both of whom are in the U.S. it would have been easy for Lissycasey to faulter but they didn't and credit to them for not doing so. If they build on this performance there is nothing to suggest why this trio will not be returning to a team in the fight for Jack Daly.
Lissycasey: Joe Hayes; Martin Moran, Ryan Griffin, Cyril Sheehan; Oisin Hanrahan, Gerry Moran, Niall McCarthy; Conor Talty, Matt O'Shea; Michael O'Neill, Niall Kelly, Kevin Hanrahan; Francie Hayes, Conor Finucane, Enda Finucane.
Ennistymon: Padraig Brennan; Ciaran Vaughan, Enda Ralph, Adam Ralph; Jack Cagney, Lawrence Healy, Michael O'Dwyer; Michael McDonagh, Simon Ralph; Michael Leigh, David Davenport, Michael Devitt; Danny Rouine, Sean McConigley, Joe Dowling. Subs: Cathal McConigley for O'Dwyer (HT), Oisin Vaughan for Cagney (HT), Joey Rouine for C McConigley (35) (Inj), David Fitzgerald for Leigh (37), Brian Houlihan for C Vaughan (55), Brian McDonagh for S Ralph (55).
Referee: Fergal Gray (Feakle)