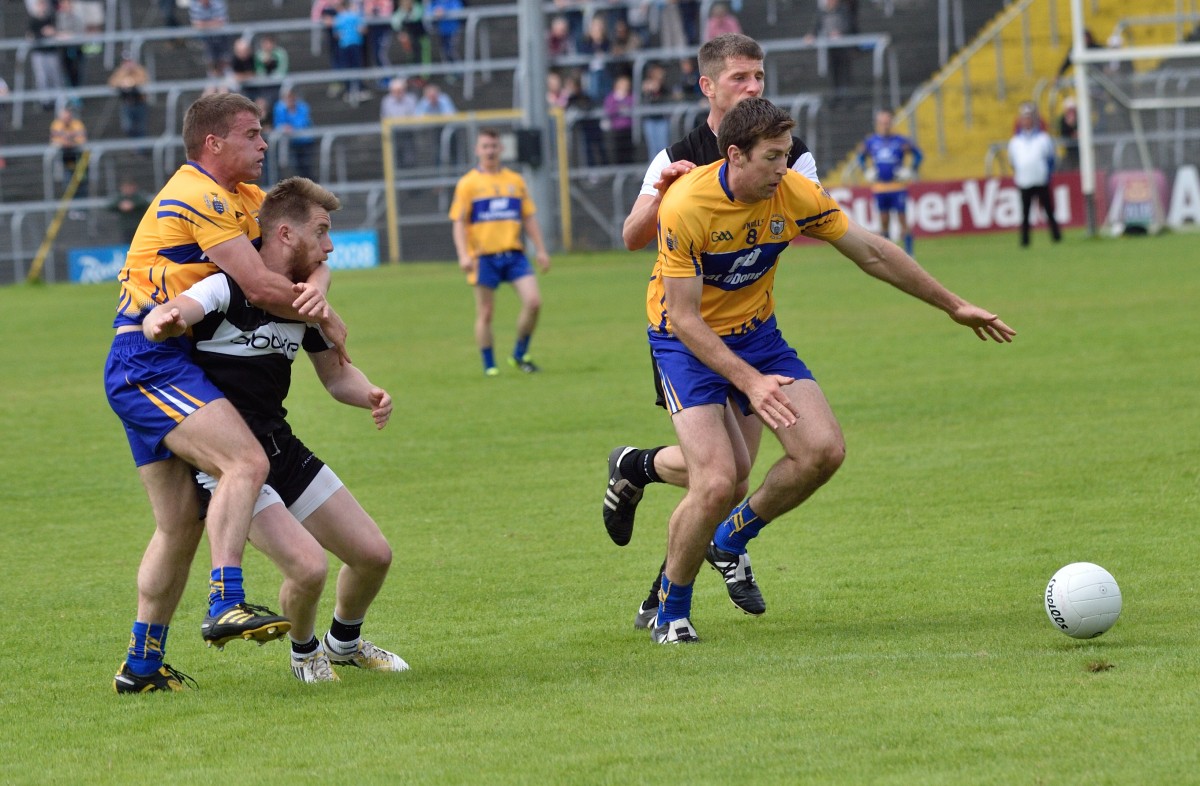 Qualifying for the last eight of the All-Ireland SFC has been huge for Clare football, one of the main men in getting them to that stage is captain Gary Brennan.
In the opening thirty five minutes Brennan was simply awesome, he made it look easy as he danced and weaved past the Roscommon defence creating scores and finishing them. His performance has earned him national praise which is the least he deserves. To date it's been his most successful year in the Clare jersey, according to the Clondegad man this has been achieved mainly due to a little ingredient called hard-work.
"We're winning games that we didn't win before. Two weeks ago the Laois game we maybe would have lost that a few years ago and then none of this would have happened but we dug in in that Laois game we worked our way into it and I think it's just our workrate, fellas working on the simple things playing good football".
Despite being one of the best footballers if not the best to come out of the County, Gary has never become big headed and has always stayed grounded. In the moments after the final whistle his feet and those of his teammates were staying firmly on the turf. "It's a good day I don't want to overstate it like, there's been Munster championships won in Clare before, it's certainly a huge day for this group and we'll enjoy it for these few minutes".
His partner in crime at midfield Cathal O'Connor was shown a red card for a high tackle by referee Padraig Hughes at the beginning of the second half. In training Gary is usually marking the Coolmeen man so is well versed on the type of player he is and he's adamant that it was a harsh call.
"I thought it was very harsh on Cathal, he's not a player who's anyway dirty at all, we've had many battles out around the middle but I'd the one man who could say he was dirty I've come across him so many times but listen I couldn't say that, he's a fair player and it was just a little bit mistimed, I thought it was very harsh in the context of the decisions of the game but listen the referee has only a split second to make it and that's what he did but listen we knuckled down we worked hard we kept hold of the ball and just stopped them for a few minutes and that helped us settle again".
A Irish and PE teacher at St Flannan's College, Brennan credits the pace at which Clare played the game at as being a key factor in their win as it allowed them to poke holes in the Roscommon defence. Having been involved in the dark days of Clare football he is overwhelmed to find some gold at the end of the rainbow.
"It's fantastic to see all those Clare jerseys out there today and people enjoying that victory, there's a lot of people who have followed Clare football for a long time and have suffered haven't got to see many good days so I'm delighted to see that the people came out and enjoyed that, it's up to us to knuckle down and work hard for the week and try give a good account of ourselves next weekend".