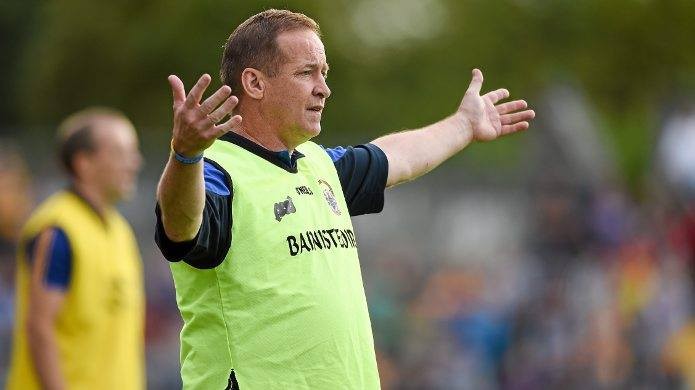 "History will be kind to me for I intend to write it" – Winston Churchill.
Winston Churchill may be no Colm Collins but they share a few similarities, albeit from completely different backgrounds. Winston held several cabinet positions before becoming Prime Minister of the UK, Colm was manager of an array of teams both club and county before receiving the top gig in Clare football.
Churchill inspired British resistance against Nazi Germany during the second World War, Collins encouraged Clare players to realise their true potential. Both men could enthuse a nation. Our final comparison is this – Winston Churchill was the first person to be made an honorary citizen of America, is there a case for Collins to awarded such an accolade in Clare?!
That belief mentioned above was central to Clare booking their place in the quarter-finals of the All-Ireland Senior Football Championship for the first time in the County's history as they had six points to spare over Roscommon in Pearse Stadium.
Amidst the congratulations, slaps on the back, hugs and even kisses, Colm told The Clare Herald of his "absolute delight" with the result for a group of players who he couldn't compliment enough.
"It's mighty, I'm just thrilled to bits for them, they're a real I can't say enough about them, they're players that are working really hard, walk the walk, do what they say they'll do and thankfully they're getting their reward and we've another day to go now so the bar has gone up again so hopefully they'll be good enough for it".
Collins believes Clare showed they're as good as any team out there. "Absolutely I think they are, again twenty one (players) contributed today and I'm delighted for the panel, back to training now this week and preparing for Croke Park, it's a nice feeling".
Saturday saw the Kilmihil native hold the position of Clare manager, today sees him take on the role of proud parent as he prepares to watch his son Podge line out with the County's hurlers. While relishing the victory over Roscommon, he was hopeful a double success for the Banner would be achieved this weekend. "We're thrilled, hopefully now we'll have a double tomorrow and the hurlers will win again, that'd be great".
Appointed to the role of manager at the end of the 2013 season, Colm admits the players are exceeding his expectations by reaching the last eight, he feels it's a fantastic place to be but they must now ensure they perform at this stage of the competition.
"When we took it, when we sat down all of us together, we said to get us into the top sixteen was the aim at that stage, I think we've gone a little better than that but it's very important now to park this, this is over now and get on with it, we've got to make sure we arrive in Croke Park and perform".
Their subjects of expertise may differ but one thing is for sure, Colm Collins and Winston Churchill have left their mark on history.