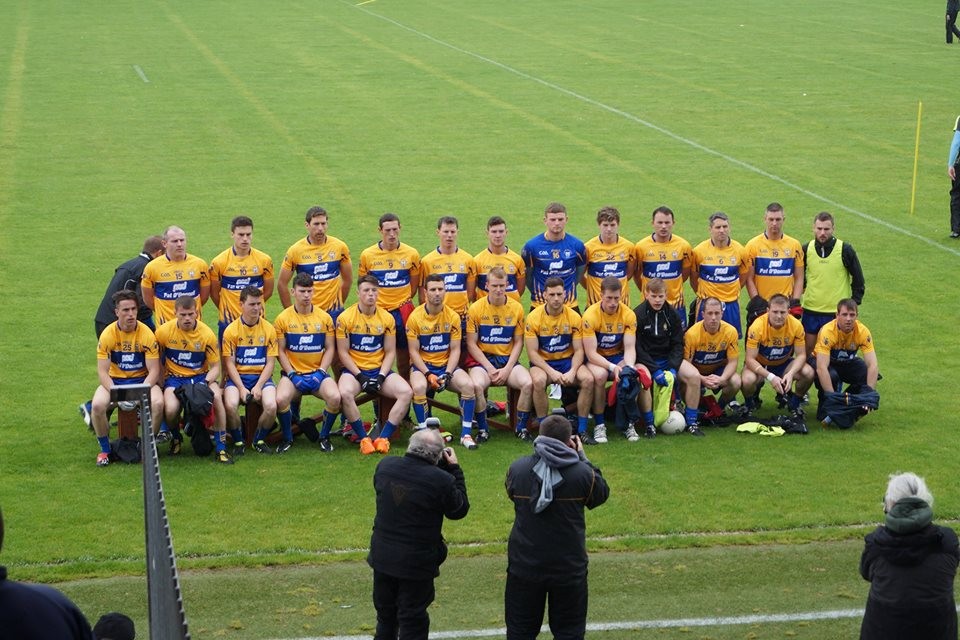 Surprisingly some players on the field in championship are more content when play tends to avoid them rather than being called upon regularly.
Kevin Hartnett, full-back with the Clare Senior footballers was singing from that hymn sheet on the back of a quieter than usual second half display against Sligo. It's normal to see the Meelick man running towards the middle of the field in possession but there was no fear of that as Clare took control in Markievicz Park for the final thirty five minutes and Hartnett rarely touched the ball in that period.
He feels the wind had a big part to play in limiting his influence. "There was a good strong wind there alright and it seemed to dictate it, the first half we were lucky to get our scores when you reflect back on it and Sligo were lucky to get scores in the second half, you wouldn't complain if you had it like that in every half".
Clare came into last Saturday's game on the back of a dramatic one point win over Laois, Kevin credits this victory for providing the Banner with excellent preparation. "Laois didn't hand us anything on a plate so we were just delighted and it set us up nicely for today".
Winning is all that matters to the panel and Kevin states the manner in which they achieve this isn't contemplated on by those involved but any day they win, he and his teammates are satisfied. "Absolutely fantastic win just delighted to get over the line that's all we're looking for whether we win by one or by twenty" he told The Clare Herald.