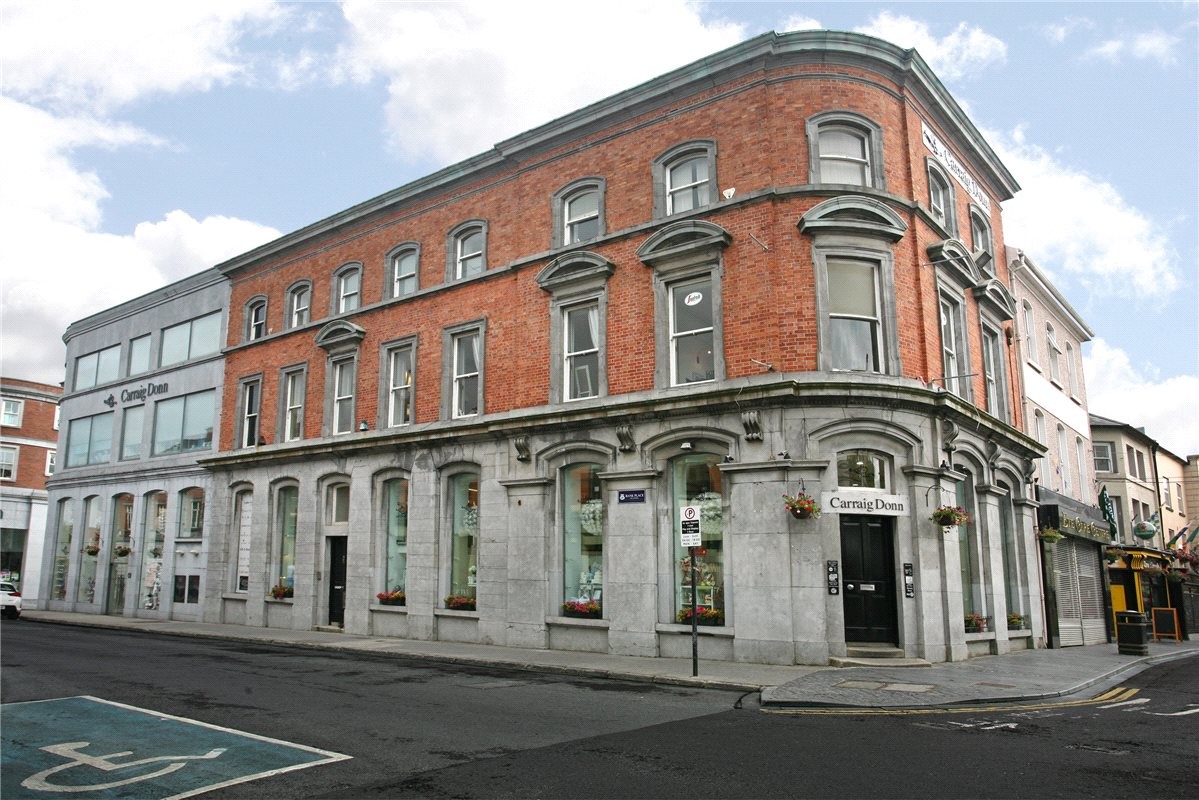 A flagship building situated in the centre of Ennis is for sale with an asking price of €2.25 million.
Current tenants Carraig Donn will not be affected by the sale as their lease runs until 2026 and they plan to open an additional three stores in 2016.
The building extends to 995 sq.m. (10,710 sq.ft.) gross internal floor area with a net internal area of 789 sq.m. (8,493 sq.ft.) occupying a former Bank of Ireland branch with a substantial architect-designed, contemporary extension. The property is located on O'Connell Square and is beside leading national retailers including Easons, Kilkenny Design, Eurogiant, Life Style Sports, Fujifilm, Three, Paddy Power, Shoe-Rack and Hidden Hearing, and strong local retailers.
Selling agents, Sherry Fitzgerald McMahon are expecting a lot of interest in the retail investment. A spokesperson for the property advisory form told The Clare Herald of the "superb opportunity" associated with the building.
"With a current annual rental income of €155,000, the sale of this property offers superb opportunity of acquiring a prime, easily managed, retail investment at a time when returns from cash and other investment vehicles are at an all-time low".