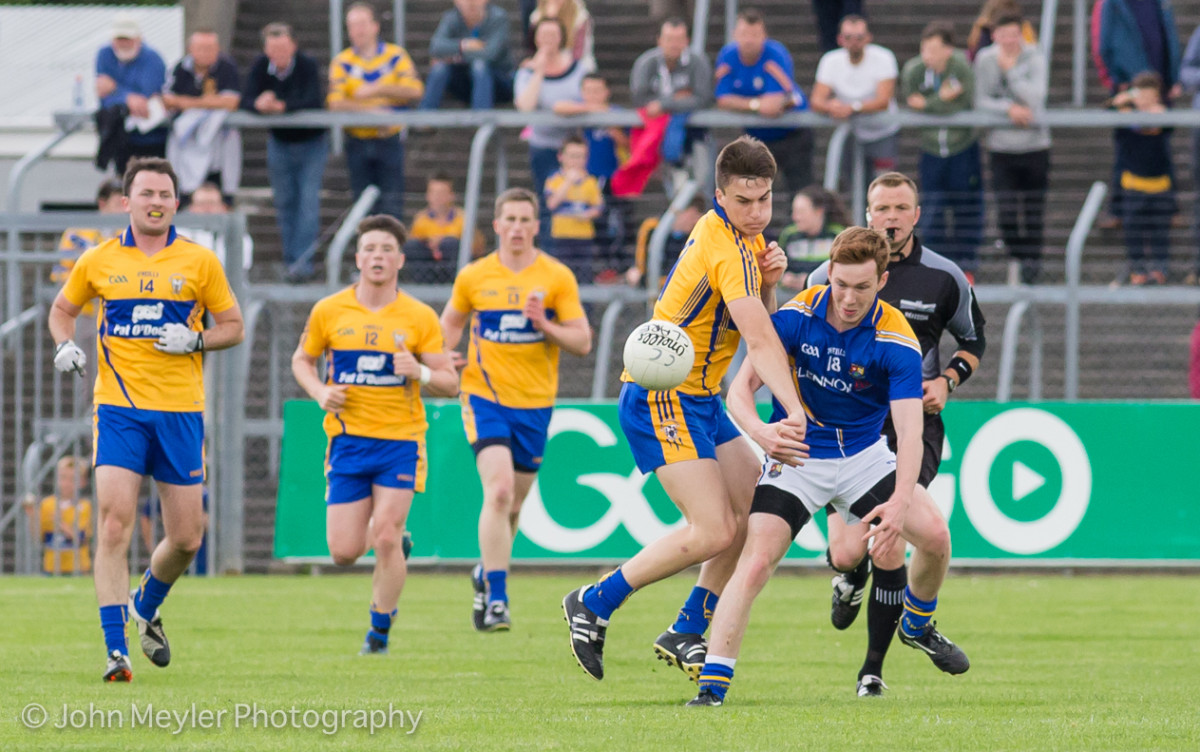 Clare had a victory to remember over Laois on Sunday in the All-Ireland Senior Football Championship as they took the lead for the first time in the last minute of normal time to hold on for a one point win.
Jamie Malone played an integral role in the Banner's success kicking three points. Although he started at wing-back he was the County's top scorer from play and made a massive contribution over the seventy minutes.
Speaking after the game the Corofin man was thrilled with the outcome. "It was great to have the support that we had and it was great win for us and I suppose the manner of victory was extra special the way we dug it out there because it was tough conditions and Laois are a good team but we never gave in and we dug it out all the way and thankful we got the right result in the end".
With a pretty dismal record in the qualifiers having lost eight of the previous ten games through the backdoor, Jamie admits there was a determination to put in a proper championship display.
"We haven't really done ourselves justice in the championship so far this year, we targeted this game whatever else that we'd put on a serious display more so for ourselves than for anyone else and we knew that if we performed to the level that we were capable of that the result would look after itself and we're pleased with the performance and happy to be in the draw and hopefully drive on from there".
To still be in the championship in the middle of July is very positive for football in the County according to Malone. "Tough conditions not that you'd expect in the summer but we're delighted to be playing in the middle of the July and hopefully it'll be a long summer yet".