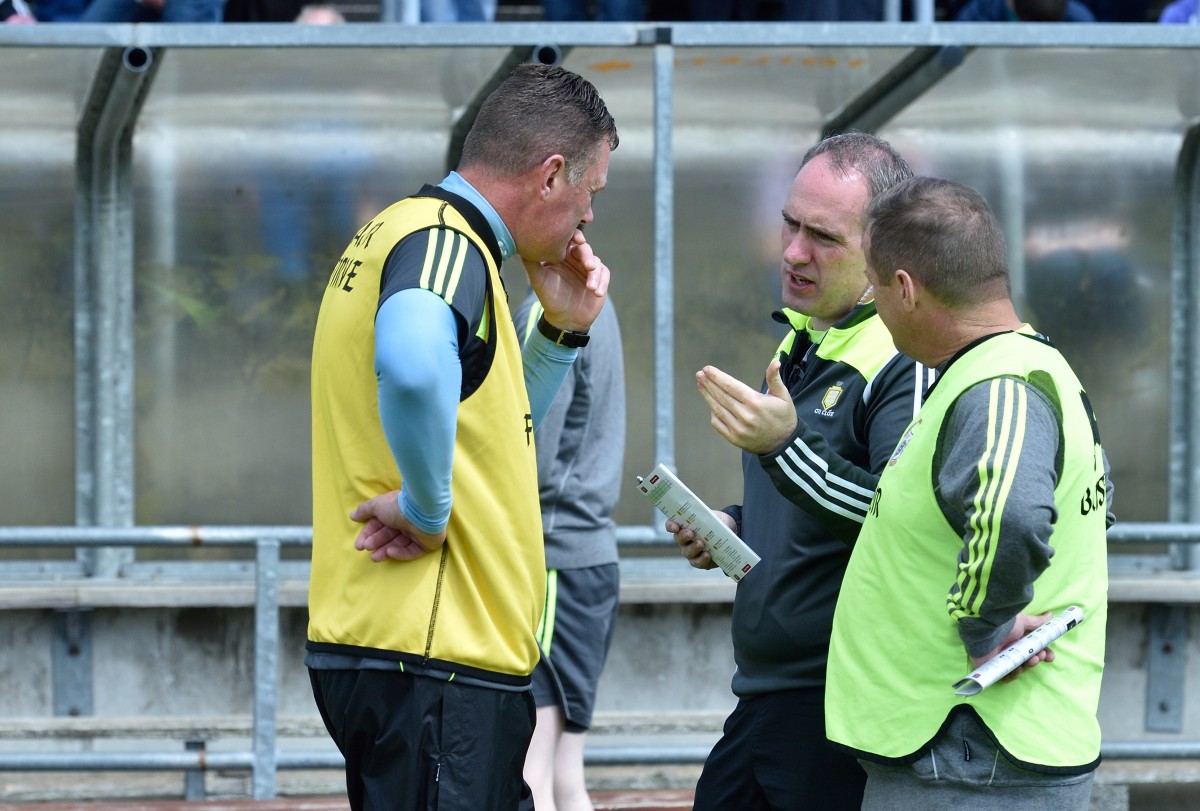 With the Clare football bandwagon beginning to set into gear, selector David O'Brien asserts that they aren't getting carried away with their recent victories.
Colm Collins added the Miltown Malbay man to his management team at the close of the 2015 season in the wake of Ger Keane's departure. Like Keane before him, O'Brien has a good understanding with the players and the level of trust placed in him is clear to see.
Speaking to The Clare Herald in the minutes after Clare's comprehensive ten point win over Sligo, the publican stated it's where they need to be if they're to compete with the top teams going forward.
"We're delighted, the goals we set at the start of the year were to try and do as well as we can in the league and hope to maybe get promoted and then when we go to championship it's about trying to get into that top twelve, it's on a banner with the last couple of years to try and get to the last twelve so that's where we are now, it's a Division Two team and if you consider yourself a Division Two team it's where you have to be".
DOB as he is commonly known maintains that Clare will be punished this Saturday if they fade out of the contest. "We felt we were comfortable but we were playing well within ourselves, we were disappointed again slow starting, making mistakes again in the middle third which we're going to have to stop doing because someday there won't be a second half to come back with so that was something I was disappointed about".
At half-time Sligo led by two points only for the reigning Division 3 champions to produce a commanding second half display that set them on their way to victory. O'Brien informs us that there was no roaring or bawling at half-time and credits the players with correcting their mistakes which put the wheels in motions.
"In fairness to the players it wasn't any shouting or roaring at half-time, it was fairly low-key, they knew they were in a possession of a lot of ball they were doing a lot of things right it was just the mistakes we were making we were punished for them, second half we cut out the mistakes and in fairness it was nice to see the white flag going up more and more".
On their second half exhibition, the former Clare Ladies Football boss claims it was a performance that was a while coming. "We were delighted with it but we felt that was something that was coming, a couple of the games that we've played we haven't got the run like that but today we were delighted to get it".
Roscommon in Salthill is the next challenge for the men in Saffron and Blue. It's been an eventful season for the senior footballers but DOB has no intention for it to draw to a close this Saturday.
"It's a great journey and we're not looking for it to end anytime soon so we'll just keep going and keep doing what we've been doing and keep working".