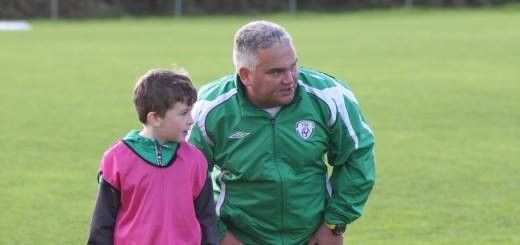 A special FAI/CSSL player and coach development seminar takes place this Wednesday at the grounds of Tulla United.
Running from 11am – 2pm the seminar is open all Clare Schoolboys/girls Soccer League clubs and all coaches working on the Emerging Talent programme. Participants will gain extra knowledge and information which will help when it comes to developing a basic football framework for clubs and its players to progress.
Niall Harrison FAI National Emerging Talent Programme Co – Ordinator will give the seminar. To register in advance email FAI CDO Denis Hynes (Denishynes@fai.ie).