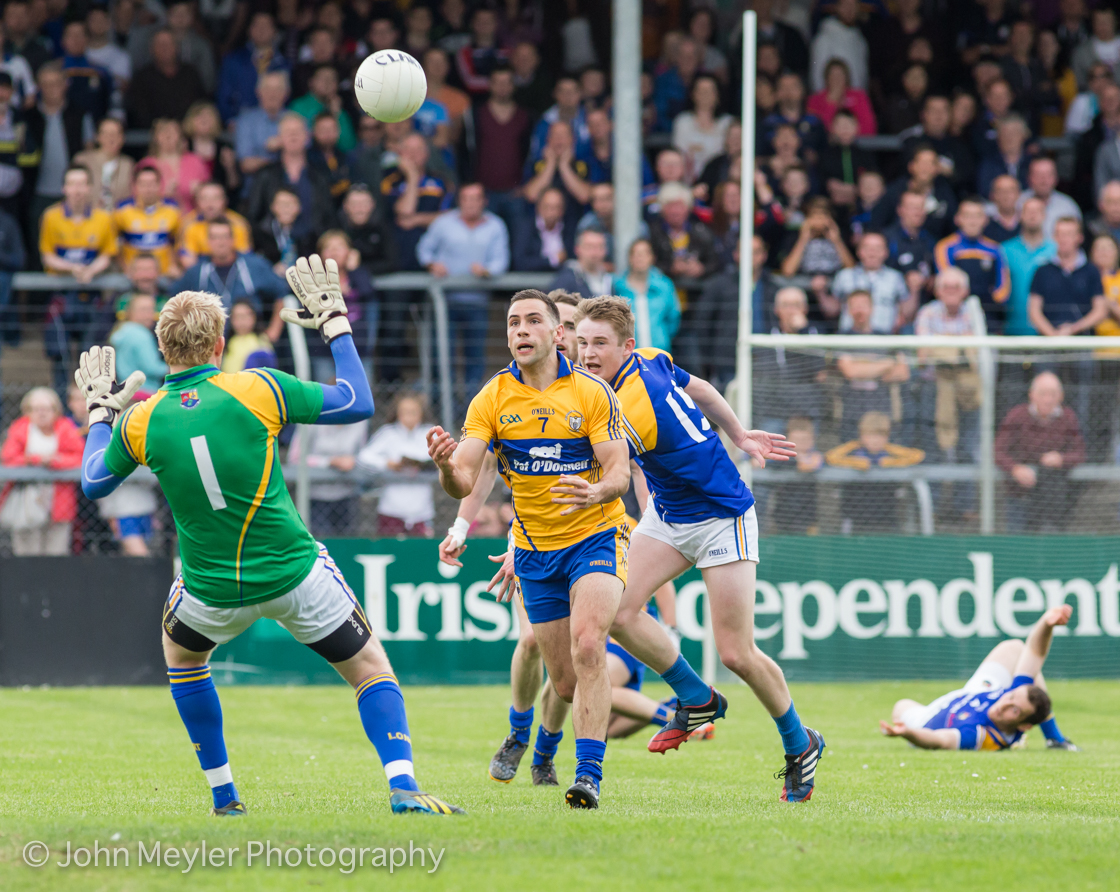 New territory is ahead for the Clare footballers, although it's a case of entering the unknown in their upcoming All-Ireland quarter-final they have no intention of seeing their journey come to an end.
It was a new experience in the moments after the final whistle for members of Colm Collins' panel as they found themselves surrounded by supporters' intent on getting autographs and photographs.
Dean Ryan was one of those surrounded players in Salthill on Saturday evening. He told The Clare Herald of his delight with the win. "It's brilliant, some buzz, just looking around here now I don't want to leave the field to be honest, it's a new experience and it's fantastic".
Getting a taste of success is only serving as more motivation to the Ennis man. "We could get used to days like this, I suppose now we've a taste of it definitely we're looking to go one step further every week we're looking to improve and that's going to be no different we're not just going to be happy with a quarter-final, a semi-final now is our goal".
Central to their six point victory was an outstanding first half display, getting a good start was something Clare concentrated on according to Dean. "We put a lot of emphasis on our first half performance, the last couple of games we were behind at half-time but today the first half definitely stood to us and a bit of a shaky second half but look we held out and got the win thankfully".
Some teams may be happy to settle with just reaching the last eight but for Ryan and Clare they're now seeking a place in the last four. "It's going to be our third time in three years out in Croke Park so it's going to be brilliant, it's a great day it's something to look forward to but as I said we're looking to go one step further it's not just the occasion for us, there's a spot in the semi-finals up for grabs and that's what we want".
A recent run of good form is ensuring football in the County is now getting more recognition, the Éire Óg believes it's time began to take note of this Clare team. "Hopefully people will stand up and take notice now that we're here and we mean business, I'm looking forward to next Sunday I can't wait for it".