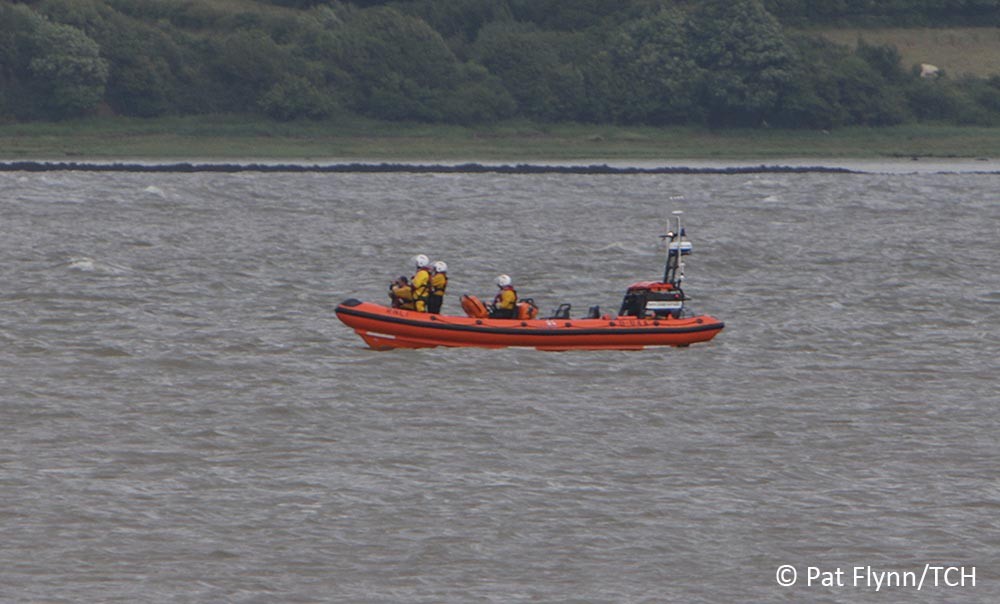 A multi-agency search operation was mounted yesterday after 'neatly piled clothing' was discovered close to Shannon Airport.
The alarm was raised at around 2.00pm when walkers made the discovery at Drumgeely. The clothing was found near a culvert in the Shannon Industrial Estate.
Gardaí were alerted and went to the scene where they located the clothing which was removed in evidence bags. As a precaution, Gardaí requested search and rescue services to mount a search of the area.
Members of Bunratty Search and Rescue walked the bank of the culvert and later deployed a kayak to undertake a more detailed search.
The Shannon based Irish Coast Guard helicopter search the Estuary shoreline but found no trace of any person.
The Kilrush RNLI lifeboat also travelled to the area where volunteers undertook a comprehensive search.
Gardaí confirmed that clothing had been found near Drumgeely however they had no report of any person missing in the area.
"As a precaution we asked search and rescue services to survey the area with a view to locating a possible missing person," a spokesman said.
By 7.00pm, when nothing had been found and no information about a possible missing person had become available, the search was stood down.
Members of Bunratty Search and Rescue have carried out several further searches since.