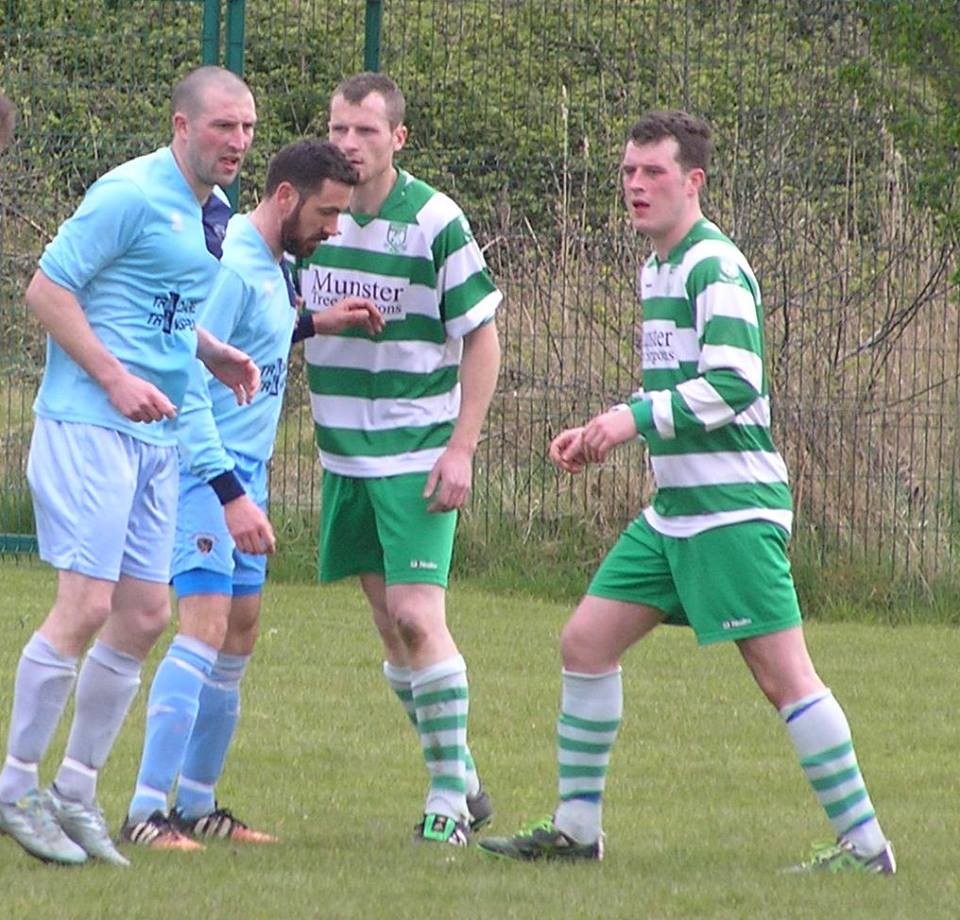 Bridge Celtic marked their return to the Clare Premier Division by causing a big surprise as they defeated defending champions Newmarket Celtic in a hard fought contest at Bridgetown on Sunday.
Bridge Celtic 3
Newmarket Celtic 2
Venue: Bridgetown
Newmarket don't lose many games in the Clare League and this defeat was only their third defeat in league and cup in over two years. They were forced to field an understrength side for the League opener and proved to be unable to cope with all the absentees.
Nicky O'Connell opened the scoring for Bridge in the first half with a close range header from a great free kick from Alan Lyons. They went two ahead before half time after a quick break from the back by Trevor Howard found Liam Morris in some space on the left wing and he ran at the Newmarket defence before showing great vision as he chipped the Trevor O'Donnell who was off his line.
Newmarket piled on the pressure in the second half and pulled a goal back when Mark Donlon scored midway through the second half. They kept the pressure on Bridge as they went in search of an equalizer but Ryan Morris, Noel Howard and David Hickey in defence withstood everything threw their way.
With ten minutes left on the clock Bridge broke down the left wing and Donie Whelan fired in a cross for Liam Morris to finish well from inside the box. An excellent finish from Cathal Hayes in injury time gave Newmarket some hope but it was just too little too late as Bridge Celtic held on for a deserved win.
In what was a great team performance from Bridge Cetic, David Hickey, Ryan Morris, Nicky O'Connell and Paul McEvoy excelled throughout.
Bridge Celtic: Diarmuid Whelan, Alan Lyons, Ryan.Morris, Trevor Howard, Noel Howard, Ben Hynes, David Hickey, Paul McEvoy, Ailbe Lonergen, Nicky O Connell, Liam Morris. Subs; Donie Whelan, Brian Cosgrove, Shane Moloney.
Newmarket Celtic: Trevor O'Donnell, Mark O'Malley, Darren Cullinan, Mark Donlon, Paddy Purcell, Seamus Lawlor, Mike O'Malley, David McCarthy, Brian Monaghan, Ciaran McCoy, Cathal Hayes. Sub: Liam Murphy for Cullinan.
Referee: Terry Kennedy