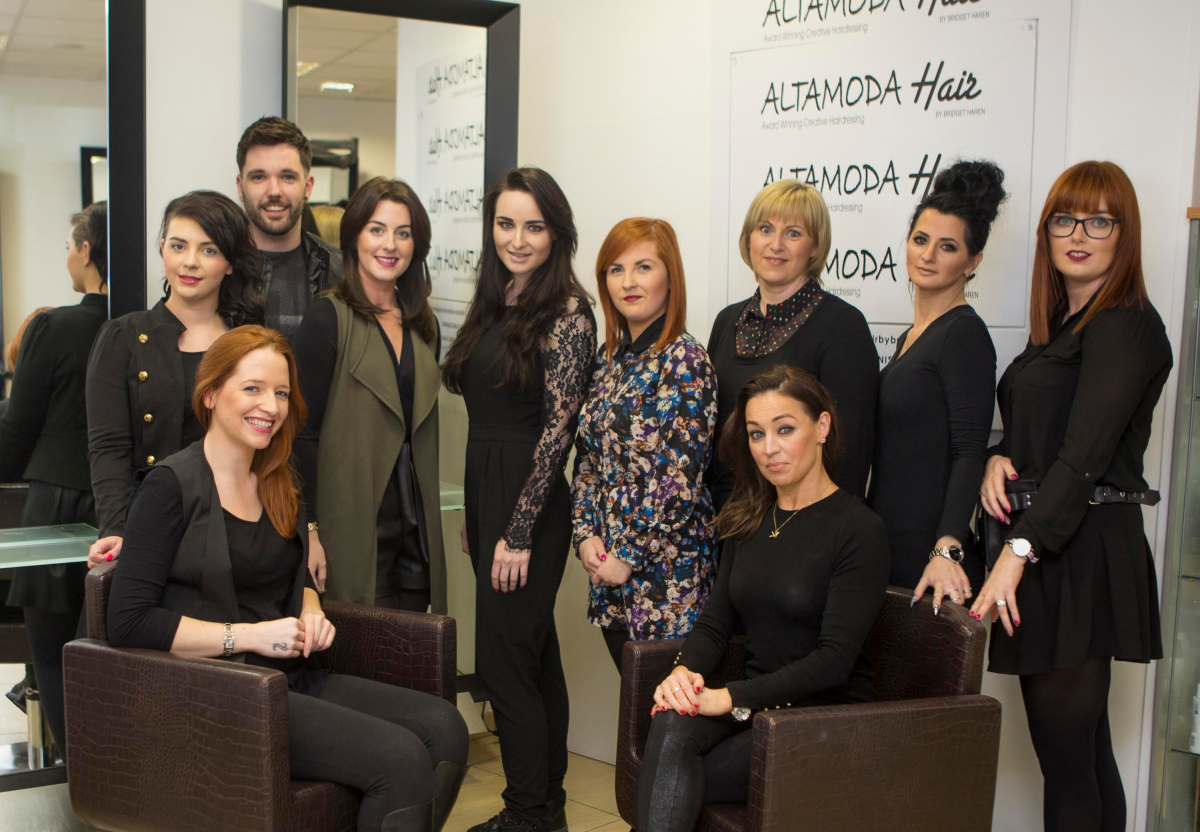 A Clare salon will compete with some of the top hairdressing talents in a prestigious hairdressing competition to be hosted in London this September.
Altamoda Hair owned by Bridget Haren is nominated in two categories in the Creative HEAD Most Wanted Awards. They are in the running for Supreme Team and Bridget is a contender for Exceptional Stylist where she will compete against renown stylist Dylan Bradshaw along with Alan Keville, Olive Tucker Lee and Joe Hayes.
Owner, Bridget Haren was naturally thrilled when speaking to The Clare Herald. "To be honest we're all a little overwhelmed by the recognition this represents, but then we do work extremely hard and we are absolutely committed to the perfect combination of innate style and technical excellence that is the essence of great hairdressing.
"As far as I'm concerned, the most gratifying thing is not that we're the only Clare salon nominated and that I am nominated for the 'stylist' award, it's the nomination for the ultimate 'team' award that means that the judges have recognised the reality that achieving the level of style that we aspire to is a team effort where you bring specialists together and they commit jointly, to delivering state-of-the-art style to a client base that want, expect and deserve that standard" she added.
Bridget credited the clients of the popular salon in ensuring they were deemed worthy of inclusion in the finals. "It's a two-way process where the clients ask and inspire and Altamoda masters the skills that enable us to answer and deliver that style and look. If we win an award and I'm under no illusion about the incredible level of competition, then we dedicate the Award to our clients" Haran concluded.