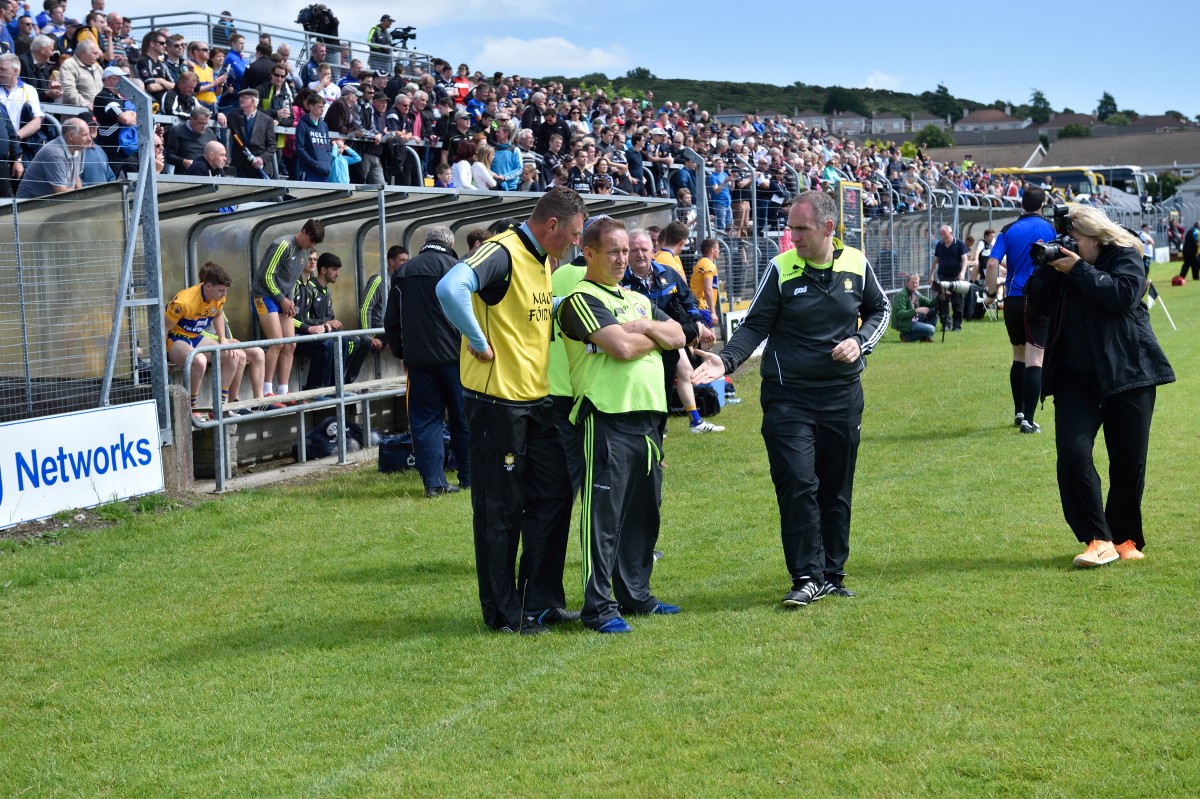 In the wake of Clare's exit from the All-Ireland SFC, manager Colm Collins wasn't licking his wounds and instead encouraged the Gaelic Athletic Association to better itself for the good of its games.
One talking point of the GAA season to date has been the declining attendances at games. Take this weekend's games at Croke Park as an example, on Saturday there was the Round 4B qualifiers while Sunday saw two Senior quarter-finals on offer and one equivalent from the minor competition. By adding the crowds together from both days, 25,434 seats would still be empty in Croke Park.
Colm Collins highlighted the worrying lack of interest from supporters. "A lot of things that happen in the GAA come down to money and I think it's quiet apparent that people are not going to matches and we've got to ask ourselves why because I think we've a brilliant product in both codes and I think we've to address why grounds aren't full, I think it was the second game in the League Final against Waterford there was only 15,000 at a hurling game and you'd have to ask why wasn't there more at the second game given the contest that was there the first day".
Another topical issue in the sport has been the structure of the championship and Clare playing Kerry twice is something that has provoked a greater interest in the subject area. Collins is keen for change.
"I think the provincials are dinosaurs, they need to abolished and I think there's a bigger issue here, attendances are going down people are not coming to matches and I think the product needs to be upgraded and create a bit of excitement".
He continued "I was talking to somebody during the week and I said the nights of the draws for the All-Ireland t'was like a complete anti-climax, the same old scenarios and straight off the guys would say it's going to be Dublin and Kildare in the Leinster Final and so on, it was so easy to predict what was going to happen".
Collins has been in charge of the County for three championship campaigns and he outlined his proposed model for the competition after Sunday's eleven point defeat to Kerry.
"I would favour a different version of the GPA one where you've eight groups of four, everybody plays three matches, top two play for an A All-Ireland, everybody stands on their own feet then on the basis of their results in that particular year and they're not banged in there because you're in Division 4 because some teams you could have a change of manager or you could have a really good team in Division 4 and they shouldn't be put there because they're in Division 4 they should be put there on their results, everybody says it's finance I think that the pot can be divided equally, the provincial councils are a very effective way of managing our money in the GAA all you have to do is divide the pots between the provincial council as normal and continue on, I don't know it's my own view".