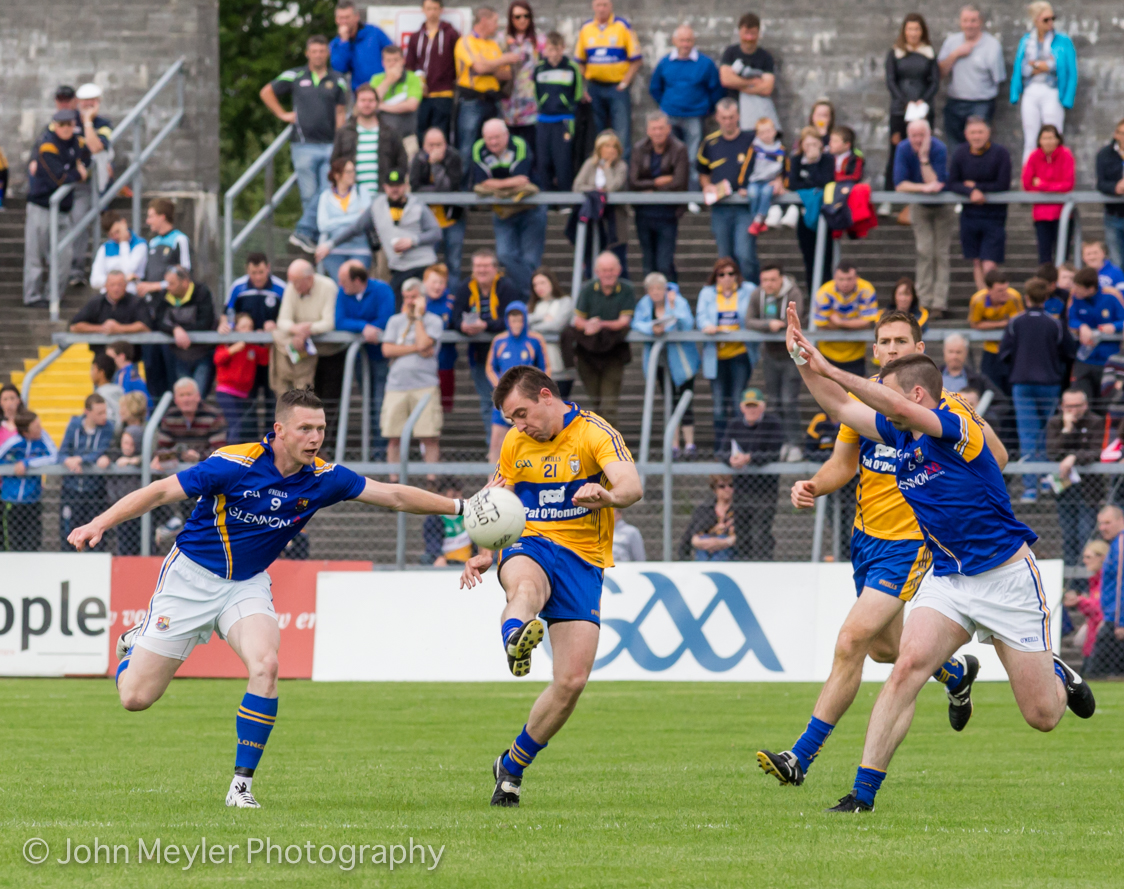 Clare's involvement in the 2016 football championship concluded on Sunday but for one of their players his journey has been that little bit longer than everyone else's.
Shane McGrath is a Dublin based Garda and has travelled two and a half hours twice a week for training in the Banner County. For the past two seasons Pat Burke has also been enroute from the capital but McGrath has just completed his fifth year as a member of the Clare Senior Footballers.
This year has been a different one for the Thomas Davis clubman as he's started all but one of Clare's championship games from the bench. Although he has received less game-time in 2016, without him their run may never have happened as he was the man who kicked the match-winning point in the Laois game.
Speaking after Sunday's defeat to Kerry Shane revealed that the success of 2016 makes all the travelling "worthwhile" but was downtrodden when the result began to sink in.
"At the moment it's very hard to take, the fact that we didn't do ourselves justice and we really didn't turn up but I suppose that's a testament to how high we are setting the bar that we are extremely disappointed coming out of here today. If you look back on the year it's been a good year so there's a lot of positives to take from it but disappointed for the support that came up that we didn't give them a show but we'll roll on for next year".
Luck wasn't on Clare's side according to the attacker. "That little bit of luck had to be going towards us, I think Kerry's first goal hit off Murphy's leg and bounced into Walsh's path, that little bit of luck needed to be going our way it went their way but these things happen unfortunately".
Kerry made Clare suffer for any mistakes and this is something they learned the hard way. "I'm not begrudging the weaker teams but against the weaker opposition you might get away with things but we were turning over the ball and they were going down and kicking the ball over the bar so it just shows you can't do that against the top teams unfortunately".
It was clear to see that there was fire missing from the bellies of the men in Saffron and Blue but McGrath feels if they were to meet again a better display would come from Clare. "I think they were more streetwise a bit cuter today, that's who we want to be playing against the likes of Kerry and these top teams. I'm sure if we came up against them again we'd hopefully put up a better fight than that".
Overall Shane is satisfied with how the year went except for the conclusion. "If you gave us last eight in the championship and promotion from Division 3 at the beginning of the year we would have taken your hand off. We've set the bar so high, that's why we are so disappointed here today but a lot of positives from the year, we'll roll in the next couple of weeks and try again things sorted again for next year".