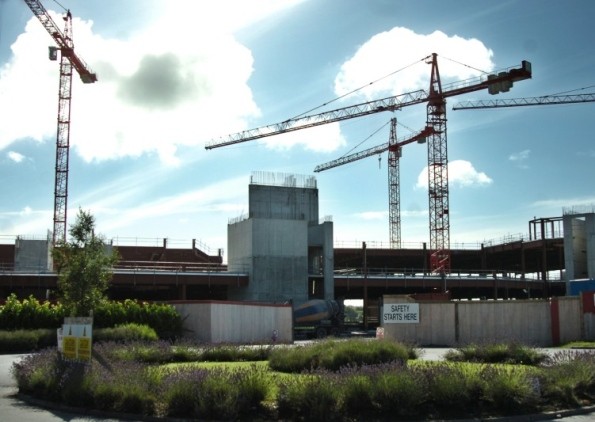 Limerick's Parkway Valley site on the Dublin Road is set to be developed for prime office space in the heart of the city.
Initially the site, which was purchased for €100m at the peak of the property boom, was to be constructed as a shopping centre. In July 2014 plans were unveiled for what the prospective retail park would look like and it was to exceed the Crescent Shopping Centre in size.
However Belfast property developer Suneil Sharma has since sold his interest in the property to investment firm, Capital Assets. Limerick City and Council are in the process of organising a meeting with the owners to outline what their intentions are.
A spokesperson for the Limerick local authority told The Clare Herald "Limerick City and County Council is aware of the change of ownership of the Horizon Mall / Parkway Valley site. As with all potential investors in Limerick, council officials will be initiating an engagement process with the new owners. We will be organising meetings with them to discuss their plans and look forward to engaging with them".
If the Parkway Valley site is used for prime office space it will bring jobs and investment to the city. Dr James Ring, CEO of Limerick Chamber told Limerick's Live 95FM "There is a huge demand and a major lack of office space in the city".