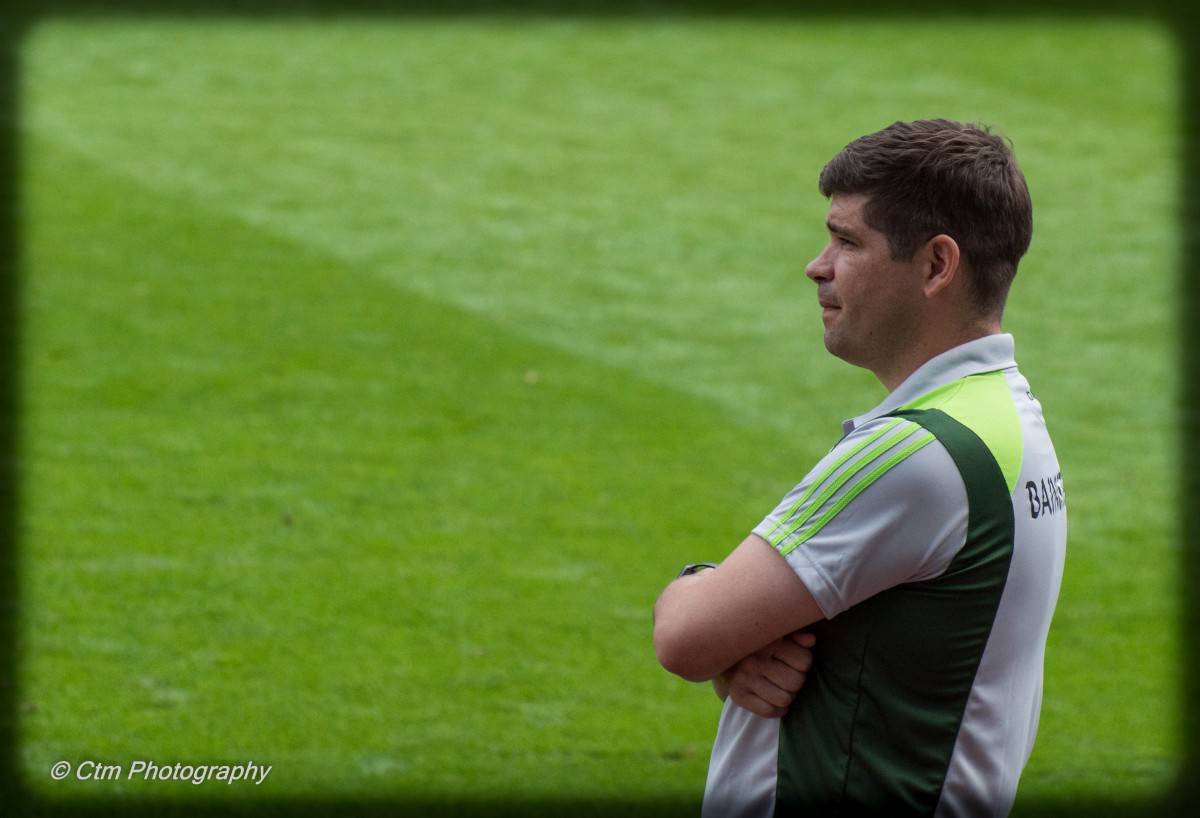 Healthy mind healthy body is a common phrase used in psychology, with the Kerry footballers is was a case of professional attitude professional performance.
Speaking to reporters after the Kingdom's eleven point victory over Clare, manager Éamonn Fitzmaurice pointed to this outlook but is still looking for an improvement ahead of their semi-final outing.
"From our point of view it was always going to be a tricky game, it was a game that we needed to come up and have a professional attitude, get in get the job done and head down for Kerry again and it is that, there were aspects of our performance that were very good, there were aspects that were a bit off and we were a bit rusty today and it's great to get the game under our belt, it's great to be back here in four weeks time and plenty to work on over the next few weeks".
It was the fourth quarter-final Fitzmaurice was Kerry manager for and they've been victorious in all of their last eight ties under his tenure. Handling the four week break in between games is always something he has had to deal with.
"The gaps between games are always an issue, four weeks is a long time we've always found that we found it last year in the lead-up to the All-Ireland, we found it in the lead-up to this game but it is what it is, we know when we get the fixtures at the start of the year that this is the way it's going to be bar draws you are going to have those four weeks gaps, it's a long time particularly in the middle of the summer when you're going through the league and I know it's an old argument but when you're playing week in week our or every second week there's a bit of momentum and you're working on things and if you've an issue you're trying to polish it up for the next game".
He continued "At the end of the run of games you often do make a good bit of progress whereas where games come so sporadically it's more of a challenge but some of the things that we've been working on over the last couple of weeks were very good today other things we definitely need to work a bit more on the next couple of weeks but it's where we want to be, it's an All-Ireland semi-final and we've a good bit of improving to do".
There have been calls to change the format of the football championship but the secondary school teacher isn't one of those seeking a restructure. "It is what it is. If you look at the Kilkenny hurlers they have five or six weeks between their Leinster Final when they win the Leinster Final as they usually do to an All-Ireland semi-final, they always seem to be able to hit the ground running for their All-Ireland semi-final so I just think you've to get your head around it and that's it".
Kerry's route to the semi-final has sparked debate seeing as they've only had to play three teams. Éamonn says the exploits of Clare and Tipperary show that they have had tough tests to get over them and doing so comfortably reflects well on his team.
"I think when you look at the teams Clare and Tipperary beating Derry last weekend, those teams have gone on and beaten other teams afterwards so maybe we're a bit better than we think ourselves but all we can do is show up with a professional attitude and get the job done and three games so far this year and in every case we got the job done with a bit to spare and plenty to work on".