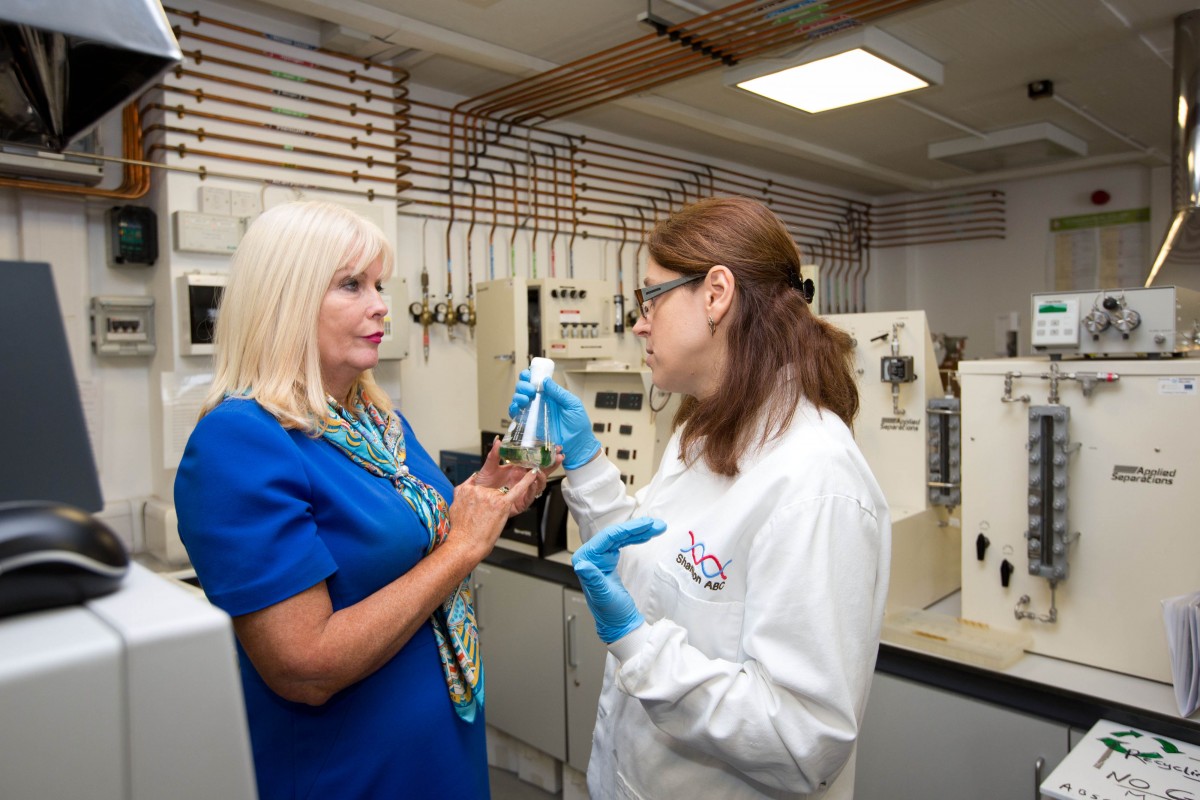 Participants being inducted onto Enterprise Ireland's New Frontiers programme at LIT on Monday were told that they are joining the home of enterprise in the Mid-West.
LIT will be running Enterprise Ireland's New Frontiers programme for the next five years in the Mid-West. Companies on the LIT New Frontiers programme in 2015/2016 raised over €5 million, and have helped create almost 200 jobs
Speaking to participants at their induction onto the programme at the Hartnett Enterprise Acceleration Centre in LIT, Minister for Jobs, Enterprise and Innovation, Mary Mitchell-O'Connor said, "Supports such as the Enterprise Ireland New Frontiers programme are all the more crucial now in the current trading environment where companies need to be all the more competitive. I would urge anyone with a business idea to consider applying to this important entrepreneur development programme".
Vice President for Research Enterprise and Development at LIT, Dr. Liam Brown commented "New Frontiers is the national entrepreneurship programme for early stage high-potential start-up companies. It is a tremendously important programme for enterprise and entrepreneurship in the Mid-West, and we in LIT are particularly proud of our role in the programme".
New Frontiers is a three phase programme designed to help early stage emerging high potential startups (HPSUs). The 2016 cohort of 12 Entrepreneurs were chosen via a very competitive process from over 70 applications and from across industry sectors. The Entrepreneurs will have access to key industry experts, consultants, focussed training and mentoring.
They also receive a €15k stipend from Enterprise Ireland (EI) and assigned a personal Development Advisor with opportunities for funding from EI or Local Enterprise Offices, business angel and VC networks, and LIT's own Enterprise Ladder Fund (ELF) or Ryan Entrepreneurship Fund for Tipperary managed by LIT.
Entrepreneurs listed on the programme include; BJ Broderick, Trin O'Brien, Christopher Ryan, Kelly O'Brien, Dylan Commons, Mark Corchrane, John Bond, Leonie Lynch, Mark Boda, Claire Bannon, Kirsty O'Kelly, Edmond Burke, Shane Ryan and Alan Dormer.
All photos by Sean Curtin (True Media)