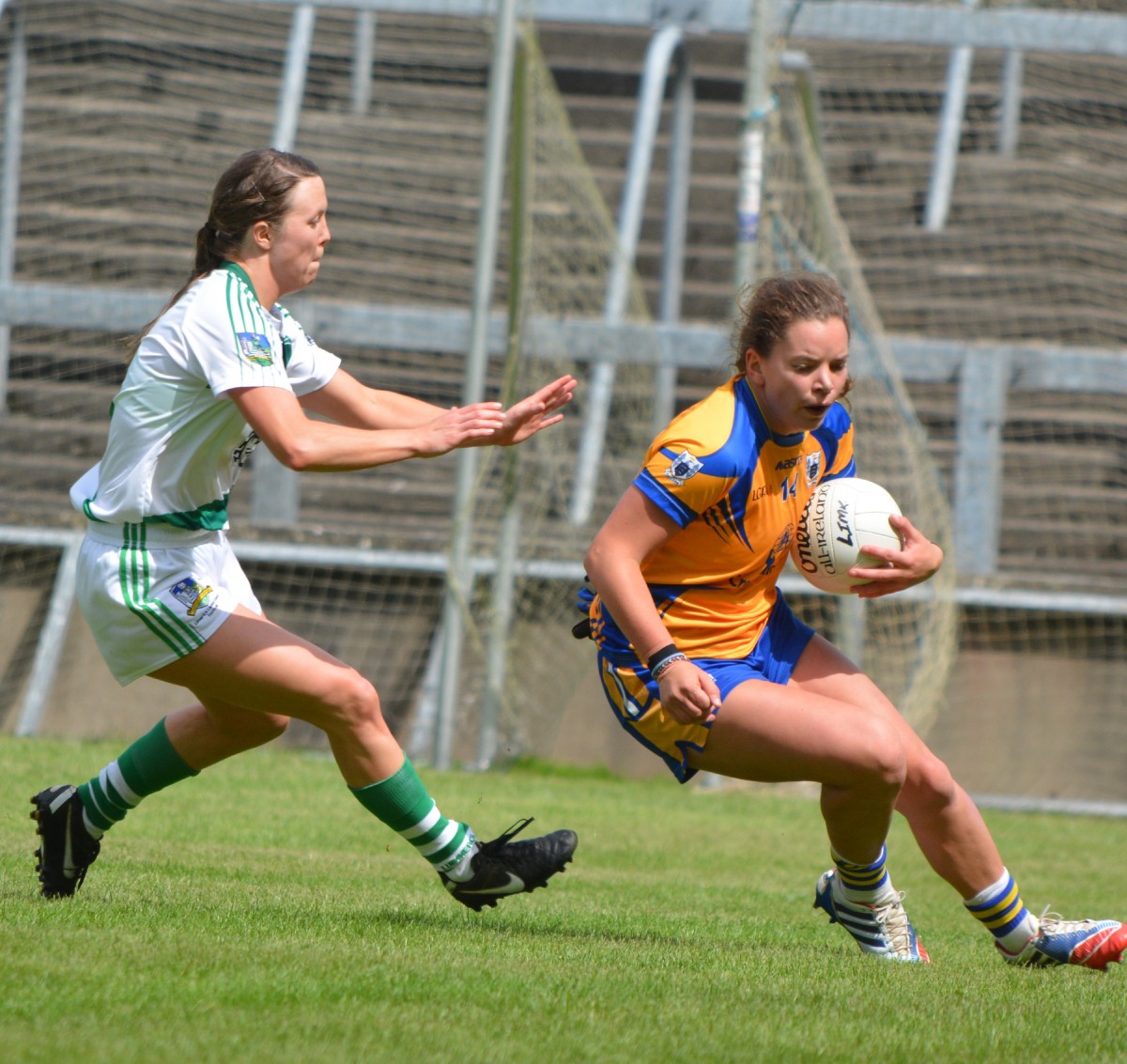 With a panel of twenty one players it's fair to say the Clare Intermediate Ladies Footballers are a tight-knit unit.
Factor in that there are two sets of sisters with the four Harvey's from Querrin and the two O'Dea's of Kilfenora and the whole idea of the panel being a family begins to hit home. In both the Harvey and O'Dea households there is great excitement ahead of Sunday's All-Ireland Final which is the first time in seven years a female team from Clare will be in action in Croke Park.
Niamh O'Dea describes the atmosphere back in the family home in Kilfenora this week. "There's a good buzz around the place with the lads there as well, there isn't too many compliments flying our way they're keeping us grounded, it's a bit of craic".
Manager Neil Moynihan has two injury worries heading into the All-Ireland decider, ironically the players missing out come from the Harvey and O'Dea families. Both Ciara Harvey and Eva O'Dea have had to put their personal disappointments to one side and get behind their teammates since learning they will be unable to line out in Croke Park.
Having sustained a knee injury in their semi-final win over Tipperary, Eva O'Dea hasn't recovered in time. When asked by The Clare Herald about the injury, the tough corner-back replied "It's not too bad I don't think I'll be back but I'll be there supporting them anyways, need to forget about it and think about winning".
Playing alongside your sister has its ups and down according to danger woman Niamh. "I suppose since we were small we've always played together whether it be boys or girls there's always been more than one of us on the team, coming training has been that bit easier and getting you out of bed back in December on those wet mornings but shur it's all a bit of craic now she'd say the same herself, we've had our ups and downs and our fights but we're here now and still alive".
When it comes to providing feedback the O'Dea sisters tend to be more frank when offering their views to each other than to their teammates. Eva admits that this is certainly the case, Niamh agrees but says they're well able to give their opinions to other players too.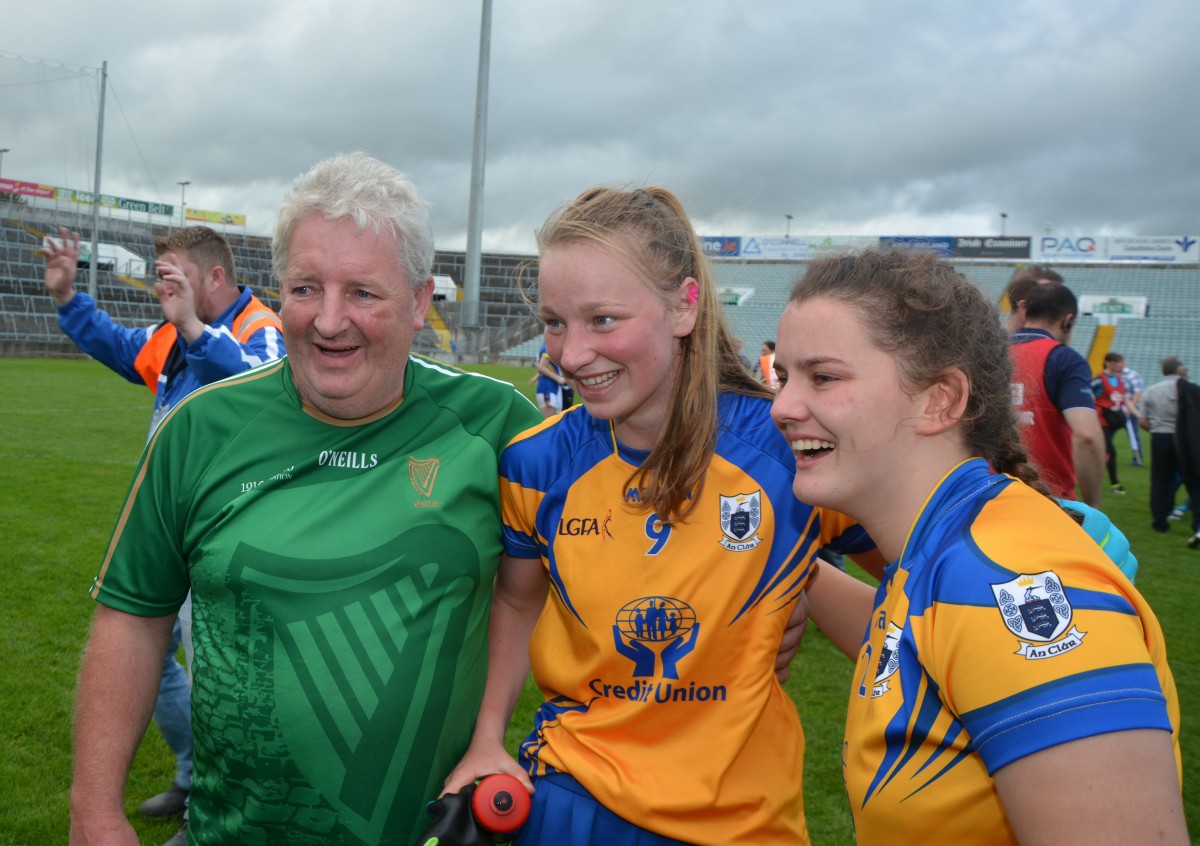 With their two brothers Cian and Jack on the Clare Senior Football panel aswell as having lined out for Kilfenora in the drawn Clare IFC final this weekend there's always football talk around the family table in North Clare. Whatever the conversation at home there's no mention of praise as Niamh reveals "You'd be doing well to get a compliment in our house".
However she is quick to pay respect to her family members for their support. "In fairness to them they're always there, they'd be the first to give you a shoe in the arse all the same, what's it 'a pat in the back isn't too far away from a shoe in the arse' it's true for our house". Eva on the other hand is happy to let her sister do the talking which is probably the safer option.
Both of the O'Dea sisters play their club football with the Banner Ladies, they are joined on the Clare panel by another Kilfenora representative Kayleigh McCormack who plays her club football with Burren Gaels. "The three of us from such a small place, we've all played together since U12 when we won together with the lads and they're in the Intermediate Final the day before and in fairness now the lads give us great support, they're going up the next day I don't know what shape they'll be in but they're going up anyway they've a bus organised and it is great, the lads are great, Kayleigh's like a sister at this stage" Niamh says.
With their male counterparts having reached the last eight of the All-Ireland Championship the O'Dea brothers were lining out in Croke Park with Cian playing wing-back and Jack an unused substitute. Now that the ladies have reached the final in Croke Park they think they may have quietened the boasting from their brothers. "We definitely have" a smiling Eva added while Niamh stated "In fairness to them we heard enough about them in Croke Park and all that but we're getting as good as them now with a lot of the companies rowing in behind us, we're getting up there getting equal but in their eyes they've been there before us so we'll never live that one down".
It's clear to see the family environment that exists within the Clare panel, it's helped by the influence of the two groups of sisters. The Kilfenora girls have had to listen to their brothers boasting about Clare's year, a win tomorrow would surely put them on the top pedestal in the O'Dea house and it may just earn them a few compliments at home.