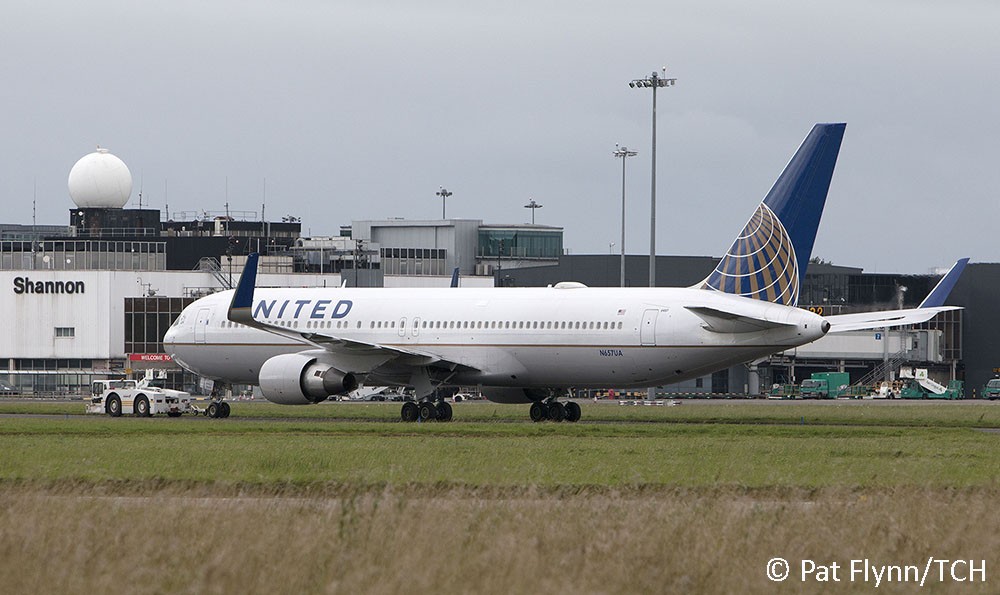 Update: 11:20am
The incident aircraft departed Shannon for Chicago at 11.06am on Friday as UA-2128.
The National Transportation Safety Board (NTSB) in the United States will carry out the investigation into the incident over the Atlantic on Wednesday that resulted in 23 people being injured.
The Air Accident Investigation Unit (AAIU) of the Department of Transport here has said it is ready to assist the NTSB if requested to do so.
United Airlines flight UA-880 diverted to Shannon Airport early on Wednesday morning after the jet encountered "severe and unexpected turbulence" over the Atlantic.
The Boeing 767-300 jet had been cruising at 34,000ft and was about four hours into its journey from Houston, Texas to London's Heathrow Airport, when the incident occurred.
Passengers reported that the jet appeared to suddenly drop what felt like a thousand feet and that this happened several times.
While an investigation will determine the cause of the incident, its believed the flight hit an air pocket which resulted in the aircraft suddenly losing altitude.
The flight diverted to Shannon where it landed safely shortly before 6.00am was met by airport first responders as well as National Ambulance Service paramedics.
A total of 23 people were assessed and triaged at the airport and it was decided that 11 passengers, including a young child and two teenagers, along with one flight attendant would be transported to hospital. 11 of the 12 were discharged a few hours later.
The incident jet was immediately grounded and a replacement aircraft flown in from London to take the passengers onto their destination.
The 23-year-old jet was later moved to a maintenance hangar at Shannon where engineers carried out a detailed inspection to ensure no damage had occurred during the incident.
The jet was towed from the hangar to the terminal yesterday (Thursday) afternoon after that inspection had been completed.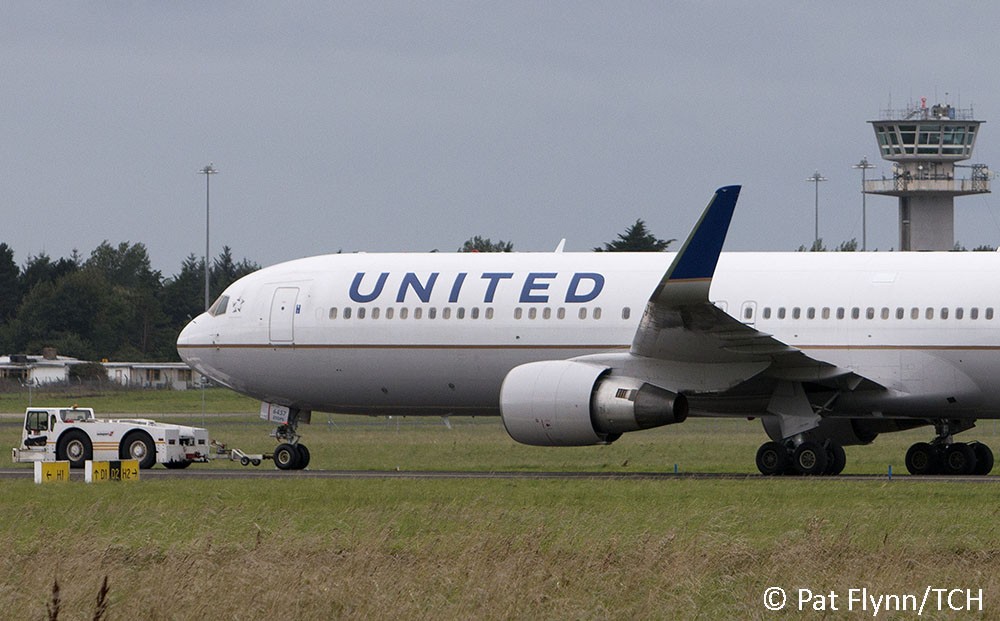 On Wednesday, the AAIU had confirmed they been informed of the event and were in the initial information gathering stages of the investigation process after which a decision would be taken on the level of investigation to be undertaken, if any."
A spokesman has now confirmed: "Following communications with the state of registry/operator, namely the National Transport Safety Board (NSTB) of the USA and in compliance with International Convention, the Investigation will now be conducted by the NSTB as the subject event occurred mid-Atlantic and in international waters."
"The AAIU will provide assistance to the NTSB on request if required to," the spokesman added.