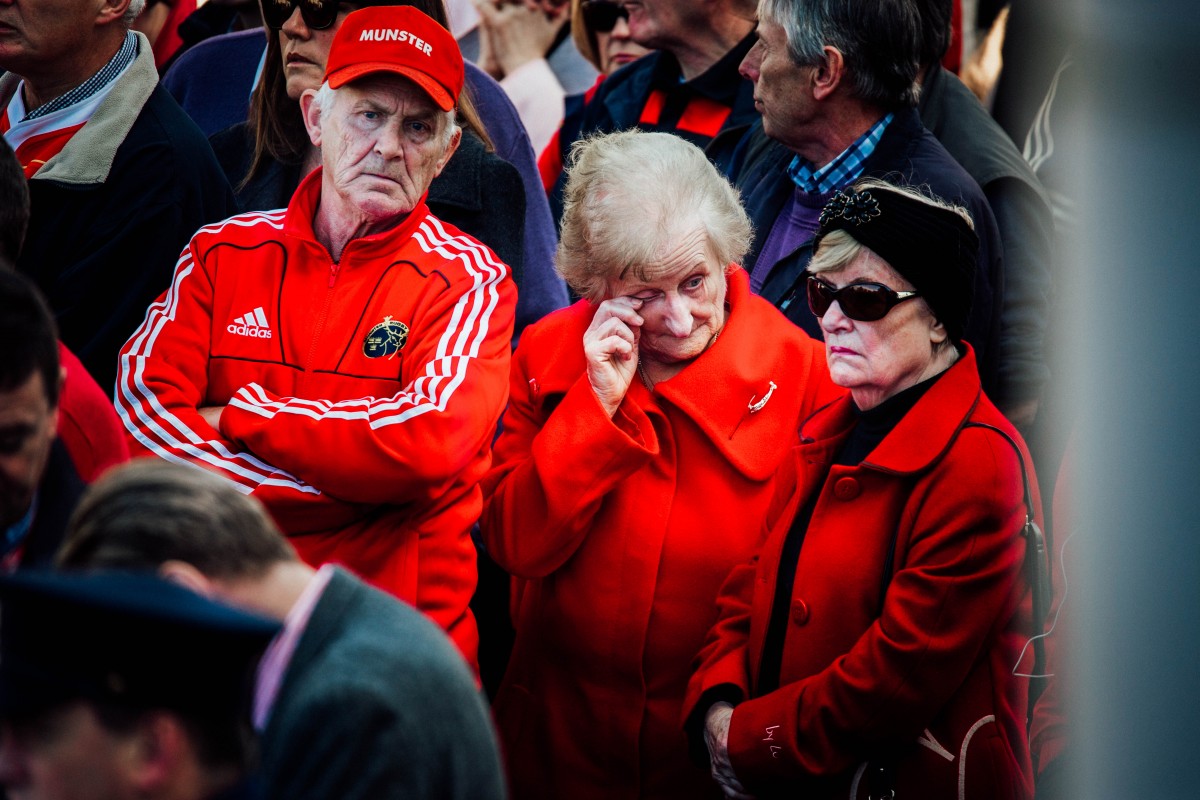 Thousands of mourners extended their sympathies to family at the funeral of the late Anthony Foley in Killaloe today.
Sympathisers stayed in queues for up to two hours as they paid their respects to the late Munster Rugby Head Coach and his family. The reposal took place at St Flannan's Church in Killaloe for seven and a half hours.
Anthony's remains have been brought from the church to the Foley home where family will spend the final, precious night with him.
A Garda Síochána traffic plan will be in place for Friday's funeral. Stewards are in place on approach routes to direct members of the public to park-and-ride and other parking facilities. Traffic approaching on the Tipperary side of the bridge for the funeral must park in designated car parks on that side of the bridge also. Killaloe remains open to local traffic but only for necessary journeys.
Fellow Killaloe man and Anthony's former teammate, Keith Wood was one of the many volunteers who assisted as a steward. Some of the mourners included Irish internationals Jonathan Sexton and Rob Kearney plus Head Coach Joe Schmidt.
Munster flags, buntings and jerseys were draped all over the East Clare town as a mark of respect to one of Killaloe's greatest sons.
St Flannan's Church is reserved for family and friends only for Friday's funeral. Burial afterwards will be at Relig Lua, Killaloe. Family flowers only.
All photos by Brian Arthur.
All photos by Brian Arthur.