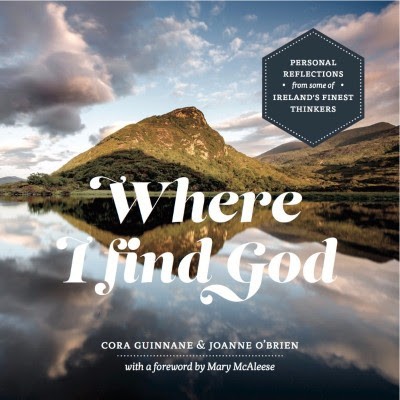 Where I Find God is a thought-provoking book where many of Ireland's finest thinkers share where they have found, and continue to find, the Divine in their lives.
It is the brainchild of Clare natives Cora Guinnane and Joanne O'Brien who have spent years compiling and developing the idea. All royalties from the book will go to the Peter McVerry Trust and Focus Ireland. With the latest figures listing 6,525 people as 'officially homeless' in Ireland, the book compels us to look at our own lives, especially in the run up to Christmas, and to think about what we can do for the betterment of society.
Mary McAleese, Brent Pope, Sr Stanislaus Kennedy and Fr Peter McVerry amongst others are some of the contributors to the book. They reflect on where they encounter God provoked by positive circumstances, in the midst of great beauty, or through human relationships, as well as by the pain and suffering which we all inevitably face at some point in our lives.
Photographs accompany the reflections that both complement and enhance the inspirational prose. Whether you follow a particular religion or interpret God in a broader sense, Where I Find God is truly a treat for the soul, a work that causes the reader to pause and reflect on their own unique spiritual experiences.
Where I Find God will be launched in the Temple Gate Hotel, Ennis, on Friday, 2 December at 7 p.m. with some of the contributors in attendance.
Cora Guinane is a Secondary School teacher and chaplain, and was chairperson of the Chaplains Association of Ireland from 2007 to 2009.
Joanne O'Brien is also a Secondary School teacher and Chaplain. She was the 'brains' behind the book Dyslexic Brains Learn Differently, a book by children describing their experiences with dyslexia that was inspired by her eleven-year-old daughter. Joanne also published the popular book The People's Prayers
Priced at €24.99 the book will be available from all good bookshops once launched.