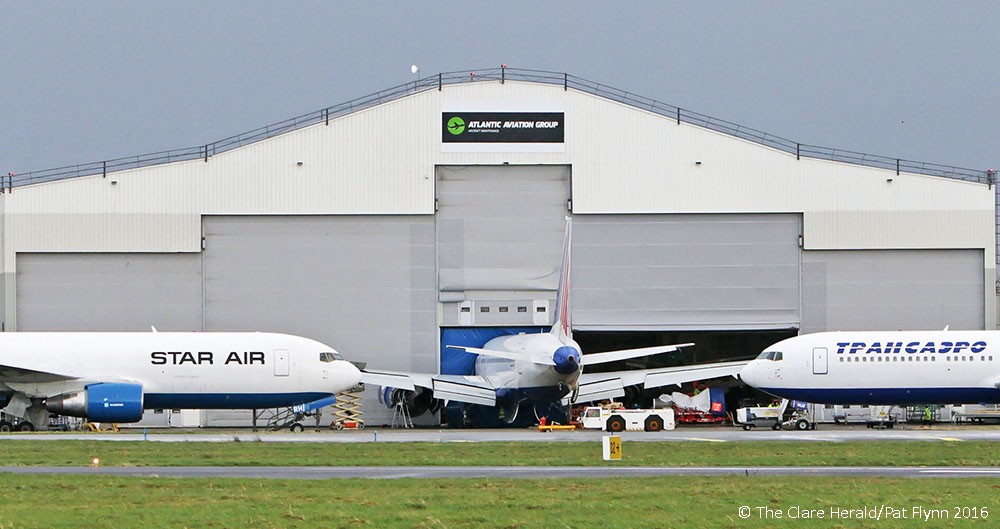 Atlantic Aviation Group has confirmed the establishment of its new state-of-the-art facility in the Shannon Free Zone in Shannon.
To mark the opening, the Atlantic Aviation Institute will host the first TEDxShannonEd in conjunction with SOLAS on December 7th at the new 66,000 square feet facility.
The Atlantic Aviation Institute is a new venture aimed at capitalising on the enormous opportunities available in the aviation sector as the industry expands over the coming years. The Institute will provide employment, attract students and play a key role in attracting new Aerospace and Aviation companies to the Shannon / Mid-West region.
Speaking about the new Institute, Training Director Caoimhe O'Donnell said: "The Atlantic Aviation Institute is a new partnership between aviation and aerospace education and training organisations resulting in a joined-up approach and a coordinated strategy for the region.
It will provide innovative learning solutions for domestic and international aviation programs from technical aviation training to undergraduate and post graduate qualifications. It also will offer a range of short executive course to address the continuing professional development needs of professionals within the aviation sector nationally and internationally."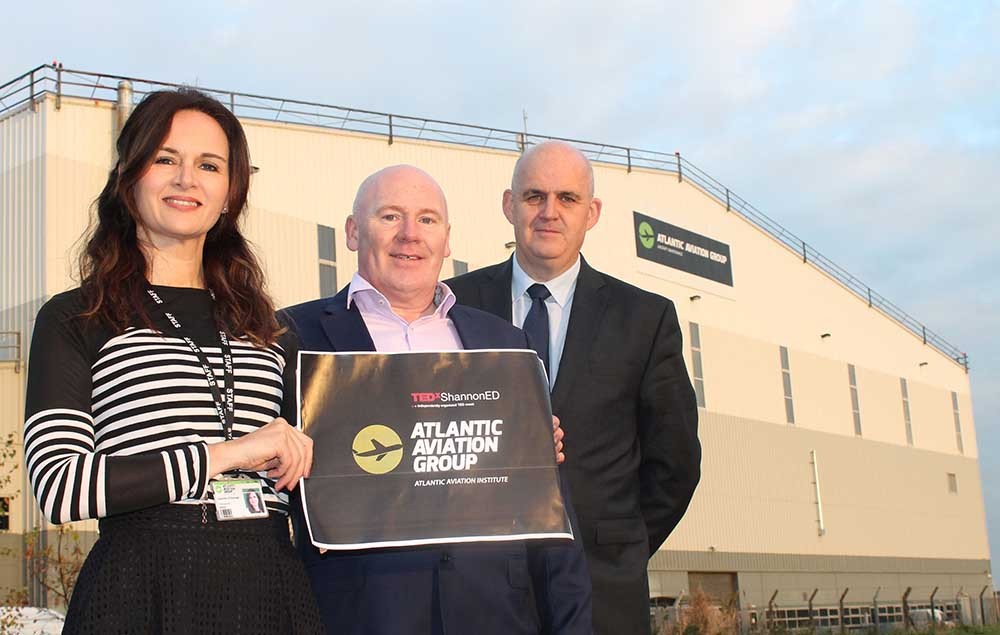 The Institute will be equipped with the latest aeronautical education and training equipment and will be in close proximity to the live aircraft maintenance environment minutes away at the Atlantic Aviation Group's base maintenance hangar.
Atlantic Aviation Group CEO Connor Flanagan said: "The Institutes vision is to be a global centre of excellence in aviation and aerospace education, training and consulting and we expect to draw students from across the globe to the Mid-West region. We also understand the domestic demand for aviation specific education and training having built some very strong relationships and collaborations with aviation companies in the region."
"We at Atlantic Aviation Group have shown enormous ambition since our owner Patrick Jordan bought the company 18 months ago. Along with this €2 million investment in the new Atlantic Aviation Institute, we recently got approval to add a Continuing Airworthiness Management Organisation (CAMO) to the group and will add a Part 21 Design organisation early in the new year to complement over 50 years of providing aircraft maintenance services in Shannon," he added.
The TEDxShannonEd event, who's theme is 'Many paths to success, reimagining education skills', will see speakers from all walks of life telling their incredible and inspiring stories to the 100 invited guests.
Although the event is invitation only, Atlantic Aviation Group are running a competition on their Facebook page for 2 tickets to go to the event. Anyone interested should go to the company Facebook page for more information.