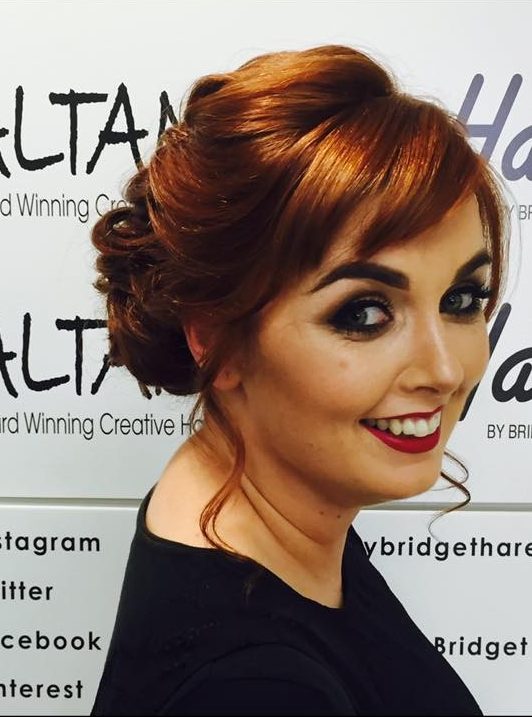 Altamoda Hair based in Ennis will be competing for national glory this weekend at the Alfaparf Milano fantastic hairdresser awards which take place in the DoubleTree by Hilton Hotel.
Labelled as the most widely anticipated and attended awards ceremony in the hairdressing industry on the island of Ireland, the ALFAPARF Milano believe in the most talented artists creating their best work for the competition.
Altamoda hair by Bridget Haren will be hugely represented as their manageress Michelle Nugent Considine is a top three finalist in the fantastic hairdresser business award. To qualify for this award Michelle had to submit a portfolio on her achievements, training and performance in her hairdressing career since joining the multi award winning team.
The fantastic hairdresser accolade is based on seven characteristics of a fantastic hairdresser; passion, delight, inspiration, ambassador, performer, alive inside, always learning, wrote by author and businessman guru Alan Austin Smith.
Salon owner Bridget Haren is the current winner of the fantastic hairdresser award and says it was a huge honour to win the award and she is hopeful of seeing Michelle follow in her footsteps at the weekend. Two other stylists from Altamoda Nicole Mitchell and Barry McDonagh are also finalists on the night in the Inixia photographic awards with winner to get a photoshoot in London.
All the Altamoda team are busy getting ready for the floor competitions where they will be taking part in colour and cut and fantasy hair competitions. There will be a great support for the team heading to Dublin for the competition from the banner county.
It has been a busy time in the salon as staff members are just back from London after putting on a show in the alternative hair show in the Royal Albert Hall where over £190,000 was raised for leukemia research.