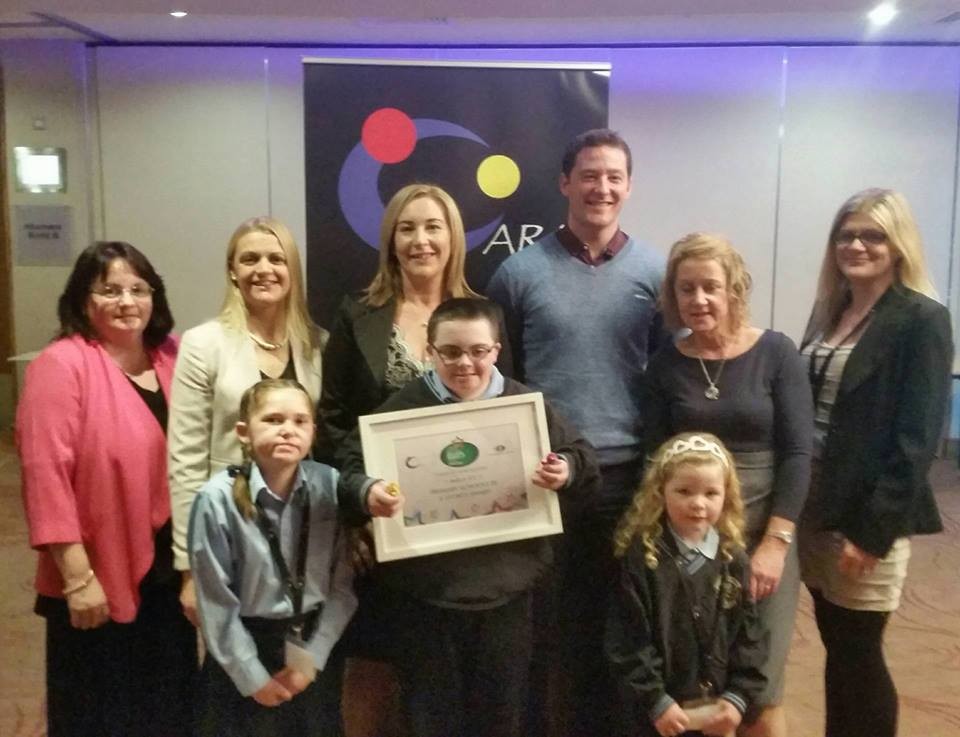 Ballycar N.S. have been honoured at the 2016 CARA Inclusion Awards.
Out of one hundred and thirty applicants, the Newmarket-on-Fergus based primary school received an award for second place. A group of staff, pupils and parents travelled to a function which took place in the Crowne Plaza Hotel, Blanchardstown recently.
This national accolade recognises excellence in provision for children with disabilities in the PE and physical activity at primary schools.
CARA believes that sport and physical activity for people with disabilities is a means of enhancing life, increasing social interaction, improving physical and mental health and empowering people in all aspects of their lives.
Mary Warren, Principal of Ballycar N.S. told The Clare Herald "Ballycar national school is a two teacher school in the parish of Newmarket-on-Fergus and to come second in the CARA National Inclusion Awards for Primary Schools is a huge achievement and a great honour for the school. This National Award recognises excellence in provision for children with disabilities in Primary Schools PE and physical activity.
"We are extremely fortunate to have a supportive school community in Ballycar who work tirelessly for the benefit of all pupils in the school and we have had a very busy 2016. In September, we received our Health Promoting Flag and in October, we received our Active Schools Flag. We are now looking forward to a peaceful Christmas and a busy 2017".