Beaten 2015/16 Munster Junior Cup finalists Newmarket Celtic have been knocked out of this year's competition in the first round.
Avenue Utd 1
Newmarket Celtic 1
(Avenue win 3-1 on penalties)
Venue: McDonough Memorial Park, Newmarket-on-Fergus
One week on from defeating Dublin AUL side on penalties in the FAI Junior Cup, Newmarket Celtic's luck ran out as they came up against a determined Avenue Utd side who can thank the superb Barry Ryan for securing their passage to the second round of the Munster Junior Cup.
Very little separated the teams throughout the contest and the fact that there was no winner after one hundred and ten minutes of football highlights this.
Captain Eoin Hayes put the hosts in front early on from a penalty. Apart from this Newmarket failed to create any decent chances in the opening half and despite putting some good moves together they lacked the touch of quality at the end to finish off these moves.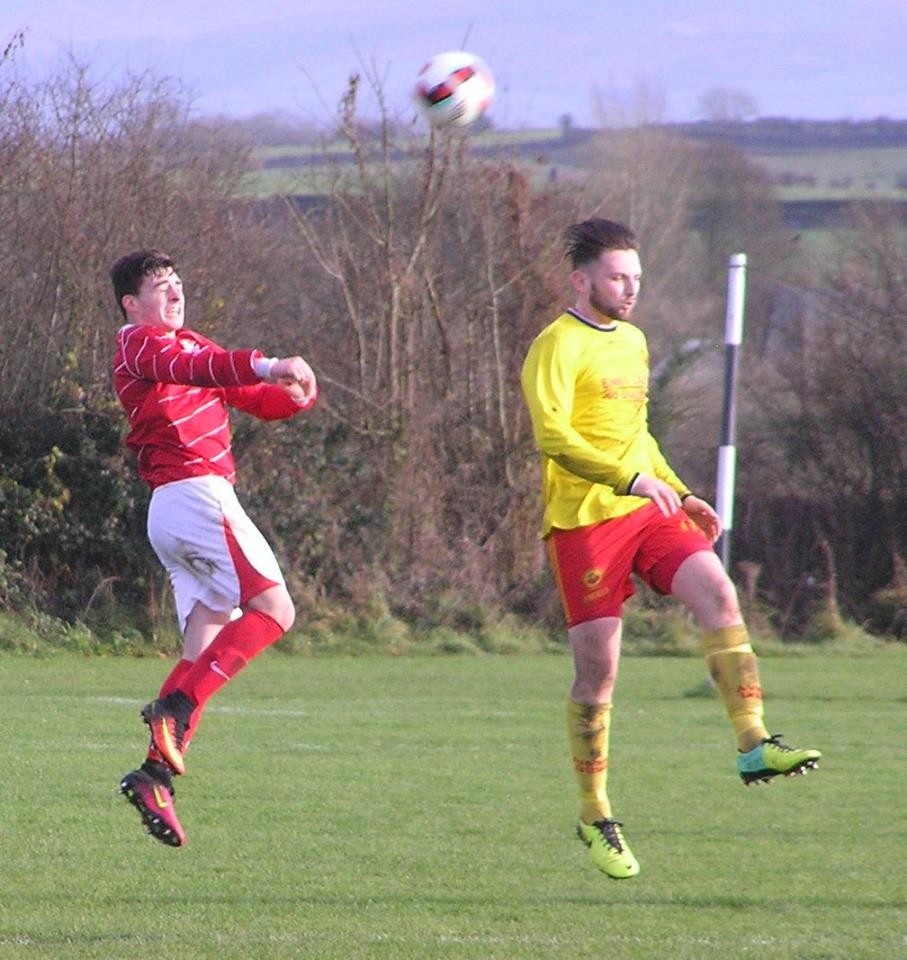 Former Leicester City and Millwall player Dylan Casey this week returned to his old club Avenue and he was to the fore as they got back on level terms. Casey's corner was finished to the back of Rob Shier's net on the twenty ninth minute by the experienced David Russell.
Davy O'Halloran could have put Avenue ahead just before half-time, he was one on one with Shier but saw his effort narrowly go over the crossbar.
Neither of the two goalkeepers were properly tested in the second half. Referee Martin O'Brien had a busy forty five minutes dishing out four cards, three to Avenue and one to Newmarket's Brian Monaghan. The Ennis club were conceding the greater amount of frees which afforded Celtic opportunity after opportunity but they failed to capitalise on these set-pieces.
Substitute Sean Doherty had a glorious chance at the start of the second period of extra time but his shot went to the left of the post from close range. At the other end Eoin Hayes went close as his shot drifted across the goalmouth with nobody to hammer home to the net which meant the tie would be decided on penalties.
Newmarket were determined not to let the game go to penalties as they knew beating Barry Ryan from the penalty spot wasn't going to be easy. On the other hand Avenue were confident of their chances knowing Ryan would be able to deny their counterparts.
Eoin Hayes had already scored in normal time from the spot, he was first up but saw his effort saved by Ryan. Gary Flynn's strike went over the cross bar in the next attempt. Barry Ryan pulled off a fantastic save to deny Paddy Purcell as he got down superbly on his right side, David Russell was up next and he was the first player to score in penalties.
Colin Ryan struck his shot well and his finish to the bottom right corner was the only penalty Celtic would score. Jamie Roche followed after and left Rob Shier with no chance as he buried the ball in the bottom right hand corner. Eoin O'Brien came devastatingly close to the target as his shot hit the post and went wide. Sean Doherty sealed the win for Avenue when he slotted home to send them through to the second round.
This will be a massive boost for Avenue Utd who are showing great potential. Welcoming back a player of Dylan Casey's calibre is another lift for the side currently in fourth position in the Maloney Garden Machinery Premier Division. A good run in this competition is what the club needs to rediscover some confidence. Barry Ryan, Conor Mullen, Jamie Roche, David Russell and Dylan Casey impressed for the winners.
Celtic already knew if they were to win this game they had to do so in normal time. They were without key players in Stephen Kelly, David McCarthy, Mark Donlon for this encounter, their leadership alone was sorely missed as Newmarket needed players with a cool head to steady the ship which they didn't have on this outing. They will be disappointed to have exited the competition so early but their focus now turns to the FAI Junior Cup and Clare competitions.
Avenue Utd: Barry Ryan; David Herlihy, Conor Mullen, David Russell, Shaun Flanagan; Dylan Casey, Eamon O'Reilly, Patrick McDaid, Colin Smyth, Jamie Roche; Davy O'Halloran. Subs: Sean Doherty for O'Halloran (80), Gary Flynn for Smyth (90).
Newmarket Celtic: Rob Shier; Seamie Lawlor, Paddy Purcell, Eoin O'Brien, David O'Grady; Ian Collins, Tino Nzvaura, Colin Ryan, Brian Monaghan; Eoin Hayes, Cathal Hayes. Subs: Daithí O'Connell for C Hayes (73), Steve Carroll for Lawlor (88), Ronan McCormack for Monaghan (100).
Referee: Martin O'Brien
All pictures by Oliver Fitzpatrick