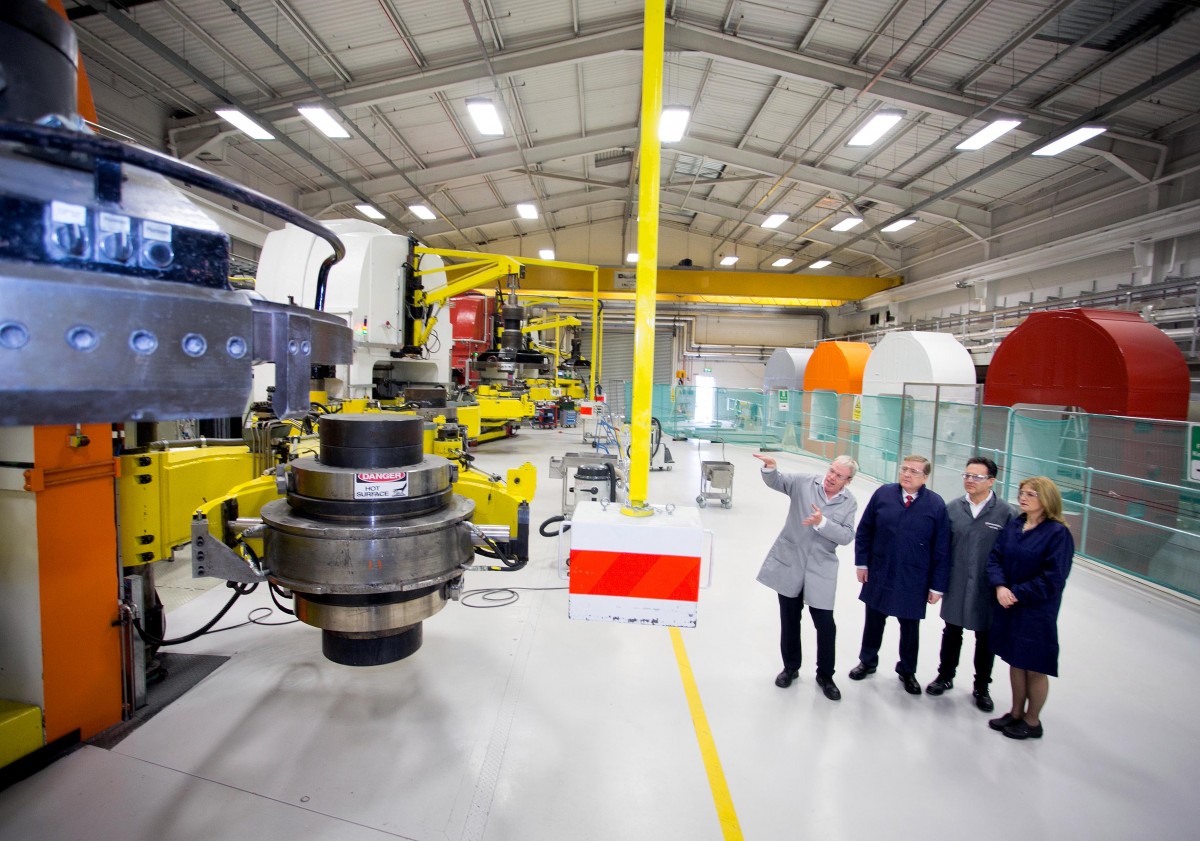 Confirmation that Element Six will create one hundred jobs at their Shannon plant as part of a €7 million investment has been warmly welcomed.
Independent Clare TD, Dr Michael Harty said it brings hope to the county that new jobs can be created in the manufacturing sector. "This is a significant first step in major job creation in Clare but we have a long way to go. The loss of Roche is a hammer blow to good employment and the local economy but this positive news from Shannon will help to convince the public that the state's job creating agencies have not lost interest in Clare".
Speaking on behalf of Shannon Group PLC, CEO Matthew Thomas highlighted that the investment is an endorsement of the Shannon Free Zone as a leading destination for innovation and the role Shannon Airport can play in supporting that. "This is a major success for Element Six and testament to the hard work of their operations in the Shannon Free Zone, as a global base for high-end manufacturing. Given the company already has a 60 year history here in Shannon and is investing very significantly in its future here now shows that the attractiveness and competitiveness of the Free Zone as a base for major international brands is as strong as ever.
Thomas added that it showed "the role that Shannon Airport plays in underpinning investment here. Element Six acknowledged this role Shannon plays, through providing connectivity for their people and customers between international markets and Shannon but also for logistics. They can have product leave Shannon today and be with customers in the US as early as this evening or tomorrow and that's an essential support that the airport provides. Element Six has, in turn, been a very good supporter of Shannon Airport over the years and we very much appreciate that."
CEO of Limerick Chamber, Dr James Ring touched on similar points made by Matthew Thomas but looked at the benefit for the wider Mid-West region. "Element Six has been known as one of the best employers across the Mid-West and the fact that they are here already for 60 years and investing heavily now in the future, confirms the continued attractiveness of this region as a destination for foreign direct investment.
"It also again illustrates the importance of Ireland being competitive and we need to learn the lessons from the Element Six story. They were on the brink of leaving in 2009, largely due to lack of competitiveness of our environment here, but with an improved operating environment since then, they have since actually doubled job numbers and invested tens of millions. Employees, too, deserve much credit for this. We need to make sure we retain that competitiveness in Ireland and this is a great example why".