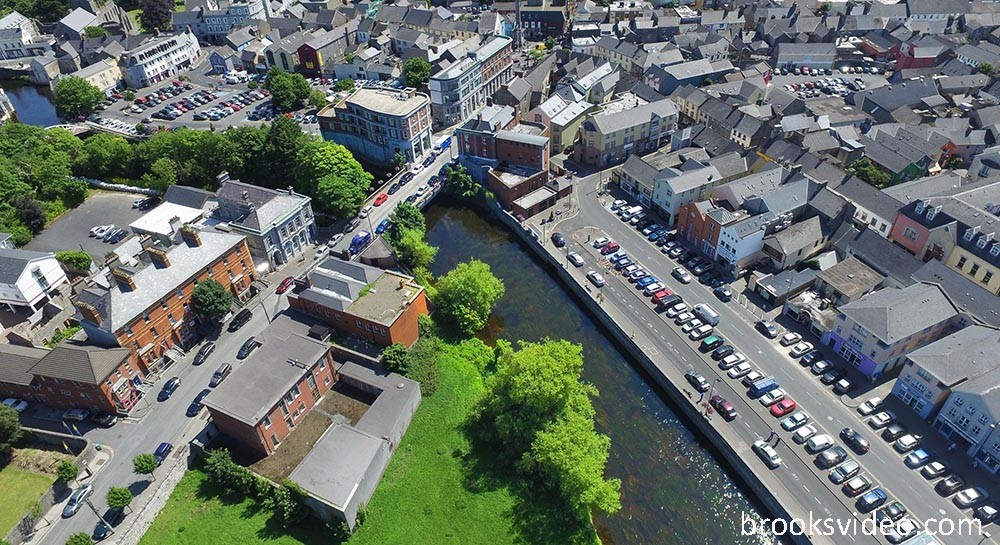 Two Clare towns are deemed to be cleaner than European norms.
Ennis is Ireland's sixth cleanest town and Shannon is the country's tenth. The announcement was made at the Finale of the 2016 Anti-Litter League by Irish Business Against Litter (IBAL) in the Merion Hotel in Dublin today (Tuesday).
Kildare finished ahead of Roscommon and Ashbourne with Waterfod City in fourth. A special public sculpture will be commissioned for the town to mark the achievement.
Seventy percent of the forty towns and cities surveyed in 2016 were at least as clean as their European counterparts, a decrease on the previous year. There were again no litter blackspots, though only forty percent of city areas surveyed were clean.
An Taisce completed the survey on behalf of IBAL included Ennis and Shannon alongside eleven other destinations as being cleaner than European norms. They were the only two towns from the county included in the survey.
It marks Clare's best result in the IBAL league. The report acknowledged that the residential area of The Hawthorns was immaculate throughout, while Merchant's Square and Market Place were also in very good order. However it warned that the Water Mill is a lovely feature but care needs to be taken that litter doesn't build up within the water.
According to the notes on Shannon, Smithstown Business Park, Town Park at Bothar na Rinne and the residential area of Aidan Park were said to be in excellent order with their presentation and maintenance impressing judges.
Set up in 1996, IBAL is an alliance of companies sharing a belief that continued economic prosperity notably in the areas of tourism, food and direct foreign investment, is contingent on a clean, litter-free environment.
As part of the IBAL Anti-Litter League, An Taisce monitors towns independently and in accordance with international grading standards. The programme is run in conjunction with the Department of the Environment, Community and Local Government.