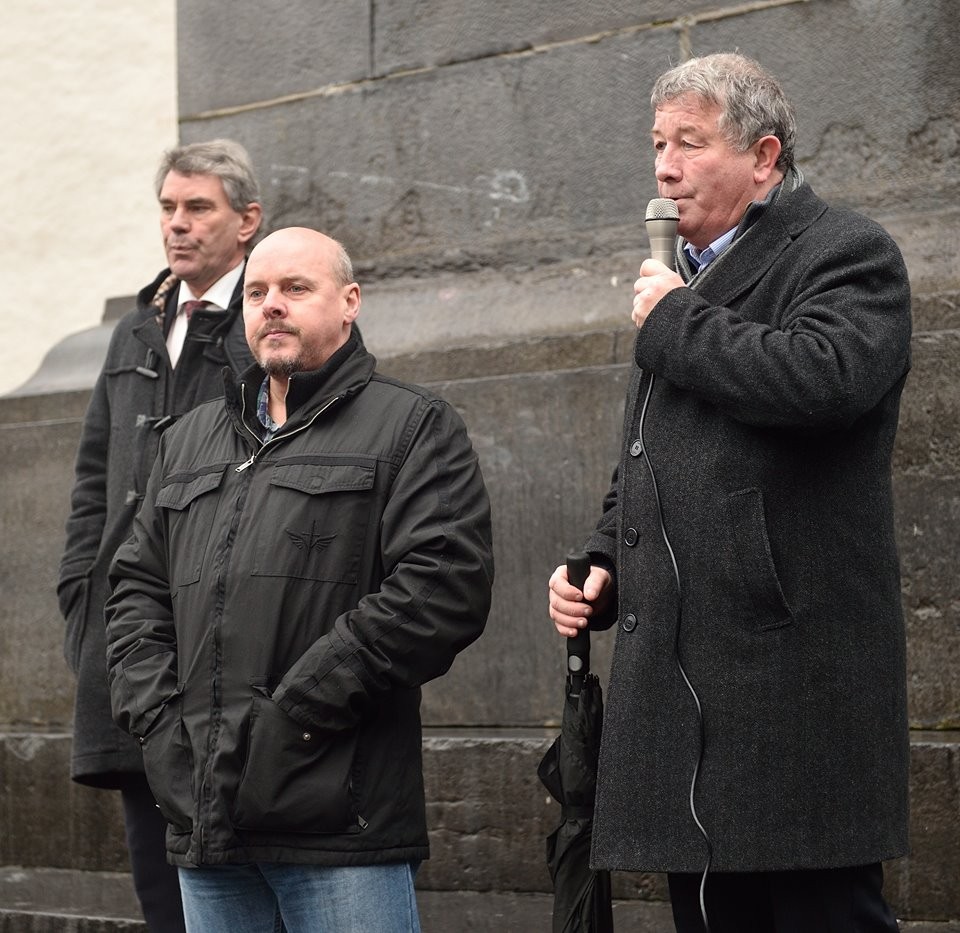 Clare people are being urged to put pressure on their elected representatives to reinstate the accident and emergency unit at Ennis General Hospital.
At a protest last Sunday calling for the service to be brought back eight years after its closure, Michael Guilfoyle insisted that some degree of burden be placed upon elected representatives by their constituents.
"Write to your TD's off the hook, that's why they're there to serve the public, they're elected to serve the public, for twenty five years I served the people of Ennis, the TD's are there to serve us and I'm not just talking about the three here, I'm talking about all TD's that are above in Dáil Éireann, get them to provide the services that allows people to recover from any type of sickenss, don't be settling for your trolley or your chair, settle for what you're entitled to and that's for twelve months of the year not for one month".
One of the main organisers of Sunday's protest alongside Angela Coll, Guilfoyle told the crowd that they must go to TD's clinics and "let them know what it's like to queue". The former Mayor of Ennis said uncertainty surrounds the health system in this country and informed those in attendance that despite their absence, Pat Breen T.D. and Senator Martin Conway were invited to the meeting.
"I'll give ye a scenario, someone has an accident at home in your house, you call the ambulance, the ambulance comes sirens blaring you're delighted they've arrived, they go in the road cars pull in left and right to let them pass and they arrive in Limerick all of a sudden there's ten more backed up. That's not good enough for the people of this country or of any country".
A member of Ennis Town Council for twenty five years, Guilfoyle wants TD's to fight for the county hospital. "Our TD's I'm asking them because for twenty years like Pat Daly and others we've been fighting for the services for Ennis General Hospital, we want our A&E back.
"Go into Limerick and to hang around, if you get a chair you're lucky, if you get a bed in a corridor you've won the lotto so don't think the services that are happening there now are only happening because of an epidemic flu, they're happening all the time", he added.