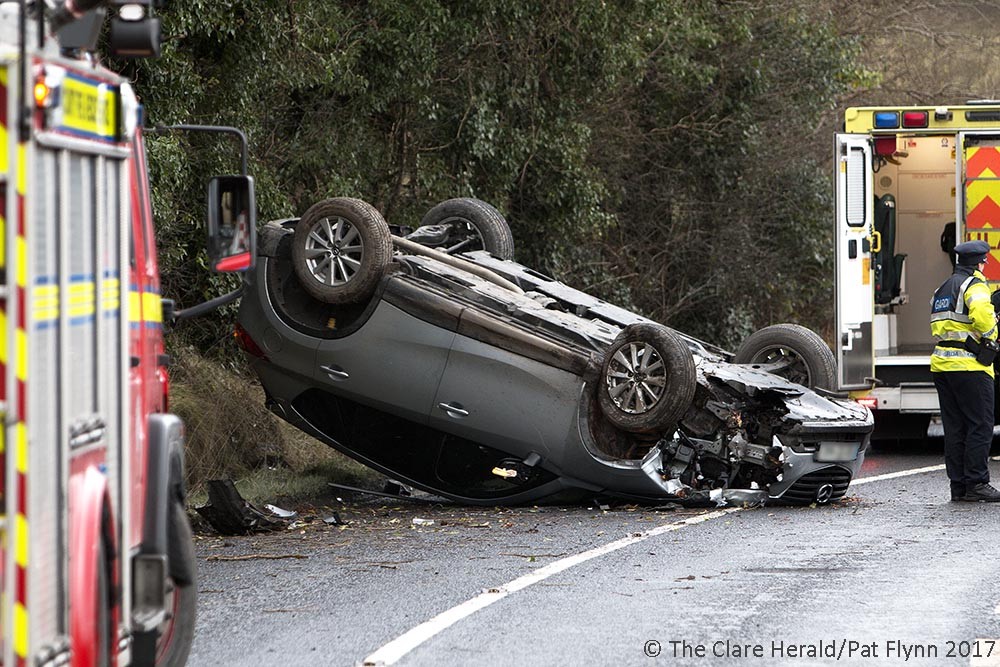 Update:
16.45 – The R460 Inagh to Miltown Malbay road has reopened
One person was slightly injured following a single-vehicle collision near Inagh this afternoon.
The accident happened at around 3.00pm three kilometres west of Inagh on the R460 Miltown Malbay road.
The Mazda CX-5 is believed to have hit a ditch before overturning onto its roof blocking the road. The sole occupant of the vehicle, a woman, was treated at the scene by paramedics.
Two units of the fire brigade from Ennistymon along with two ambulances and several garda patrol cars attended the incident.
The route was closed for a time while emergency services dealt with the incident and until the vehicle had been safely removed from the roadway.