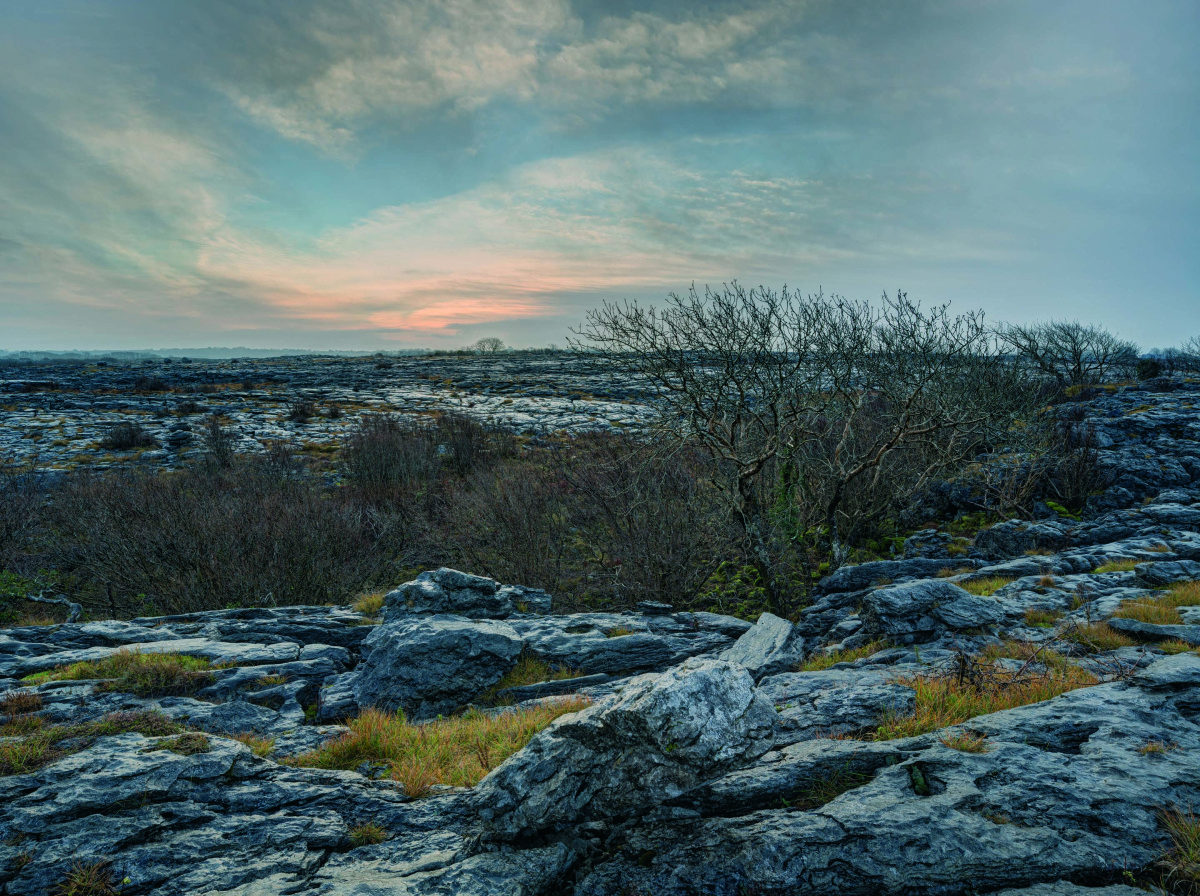 Capital funding is to be invested in the Burren National Park as part of a new strategic partnership between Fáilte Ireland and the National Parks and Wildlife Services (NPWS).
Along with the Burren National Park, Killarney National Park, Glenveagh National Park, Ballycroy National Park, Connemara National Park, and the Wicklow Mountains National Park are to benefit from the €500,000 funding.
Funding has been provided with a view to growing tourism revenues in the rural areas where the parks are located and increasing Ireland's appeal as a holiday destination. Works relating to the feasibility, scoping and design of the tourism projects at these sites is to commence shortly.
Taoiseach Enda Kenny TD made the announcement from Ballycroy National Park in Co. Mayo saying "This new strategic partnership between Fáilte Ireland and the National Parks and Wildlife Service is an excellent example of state agencies proactively working together to advance a shared objective to the benefit of local communities. Tourism offers real opportunities for rural areas and this investment of €500,000 comes just days after the launch of Realising our Rural Potential – the Action Plan for Rural Development".
He added, "The Action Plan comprises five key pillars of which, the third pillar seeks to maximise our Rural Tourism and Recreation Potential. Five of our six National Parks run along the Wild Atlantic Way and Wicklow National Park forms part of Ireland's Ancient East. The funding will undoubtedly allow for the design of excellent tourism projects building on the strengths of each location, as well as further promoting our National Parks and Nature Reserves for visitors and tourists."
Welcoming the investment, Minister of State for Tourism and Sport, Patrick O'Donovan TD said, "This strategic partnership is a key action of the Fáilte Ireland Strategy for Investment 2016-2022. Maintaining a clear focus on the interests of the international visitor and on strengthening the appeal of Ireland in international markets is the ultimate aim of the investment strategy."
Today's strategic partnership brings together the Department of Arts, Heritage, Regional, Rural and Gaeltacht Affairs, the National Parks and Wildlife Service and Fáilte Ireland to achieve the shared goal of further developing quality visitor experiences at Ireland's National Parks and Nature Reserves. Commenting on the collaboration, Minister for State for Regional Economic Development Michael Ring said –
"Ireland's six National Parks are there for all of the people of this country to enjoy. They are also a wonderful draw for tourists and demonstrate the beautiful variety of Ireland's natural heritage. Our national parks form an integral part of our national tourism product, and can play a key role in regional development", commented Minister of State for Regional Economic Development, Michael Ring TD.
Nature based tourism is a large and growing component of international tourism. Ireland's National Parks with their unique and stunning landscapes, natural heritage and large spaces have the potential to become 'must visit' locations on visitor itineraries according to Fáilte Ireland's Director of Strategic Development, Orla Carroll.
"We know from our own research that more and more visitors want to experience the Irish landscape up-close and personal. Our national parks can do just that by unlocking this potential we can give our visitors a real opportunity to get back to nature and get in touch with Ireland."