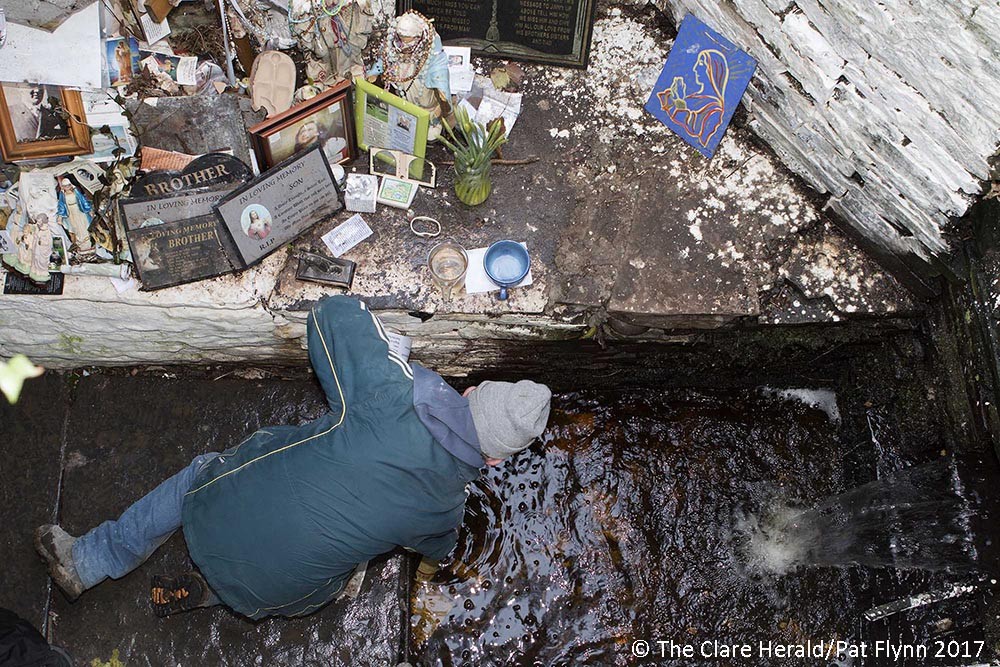 A steady stream of visitors have been descending upon one of the country's best known Holy Well's in north Clare.
St. Brigid's Well in Liscannor is regarded as a place of healing and the spring at the well known site is is located in a narrow man-built 'cave' which is filled with photos, statues, rosaries and medals which have been left over the years by pilgrims.
Located on the Wild Atlantic Way, close to the world famous Cliffs of Moher, locals, tourists and passersby are drawn to the site which also has a statue of St. Brigid in a glass case.
Aside from the daily visitors to the well, pilgrims turn out in larger numbers particularly on the feast of St. Brigid (February 1st) but also and the feast of the Assumption in August.
Since early morning, despite the poor weather, hundreds of individuals and small groups have been visiting the site where they have been filling bottles from the well. People have been travelling from as far away as Connemara.
Others have been pulling up on the roadside and popping in to say a quick prayer before leaving again. Others however have been spending longer periods praying and strolling around the split-level site.